FPT Japan, in collaboration with Vietnam Ministry of Planning & Investment and Vietnam Embassy in Japan, today organized a working session between Vietnamese Prime Minister Pham Minh Chinh and the executives of leading Japanese companies. 
As part of Vietnamese PM's official visit to Japan this week, the working session aims to enhance understanding between Japanese businesses and the Vietnamese government, thereby opening up economic development opportunities between the two nations, especially in digital transformation.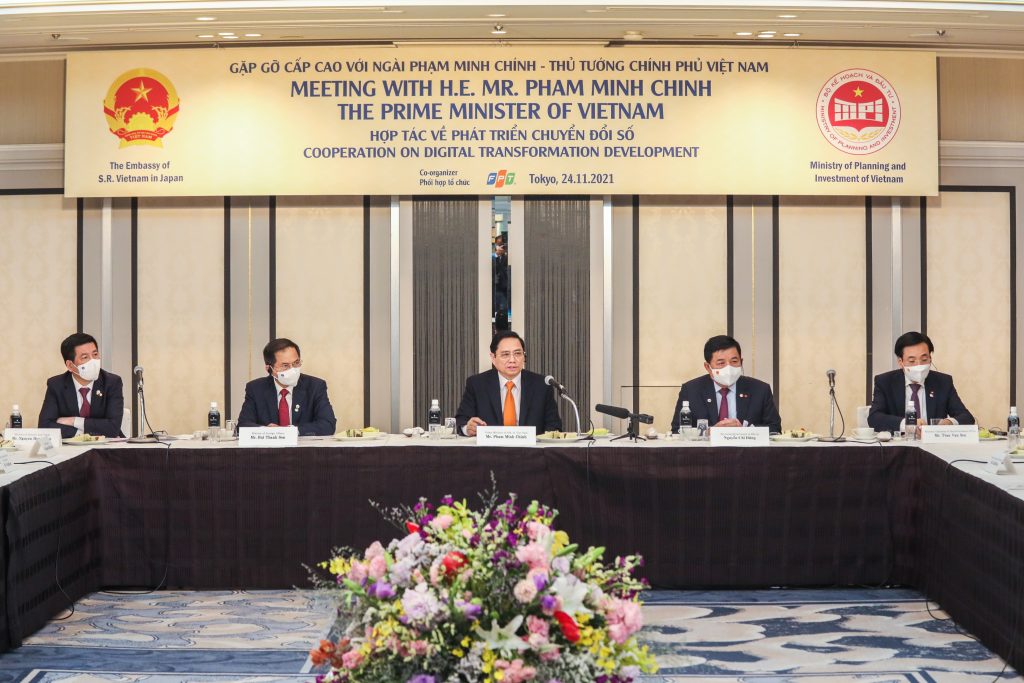 The meeting between Vietnam PM Pham Minh Chinh and representative Japanese firms took place on November 24, 2021 in Tokyo.
The meeting convened FPT Chairman Truong Gia Binh, FPT Japan's leaders and executives from leading Japanese firms under Top Fortune Global 500 such as Hitachi, SBI, Sony, Daiwa Securities, SCSK, Dai Nippon Printing Co., KDDI, and more. 
By raising questions and recommendations to PM, Japanese firms expressed their interest in Vietnam's national digital transformation programme towards developing digital government, digital society and digital economy. 
Speaking at the meeting, Vietnamese PM affirmed the inevitability of digital transformation "not only as an objective but also as a motivation for growth". He boasted the country's strengths in accelerating the digital transformation process, including a fast-growing and open economy as well as a dynamic and talented workforce. The young and digitally-fluent talent pool was also commended by Sony as one of Vietnam's most attractive points to international companies.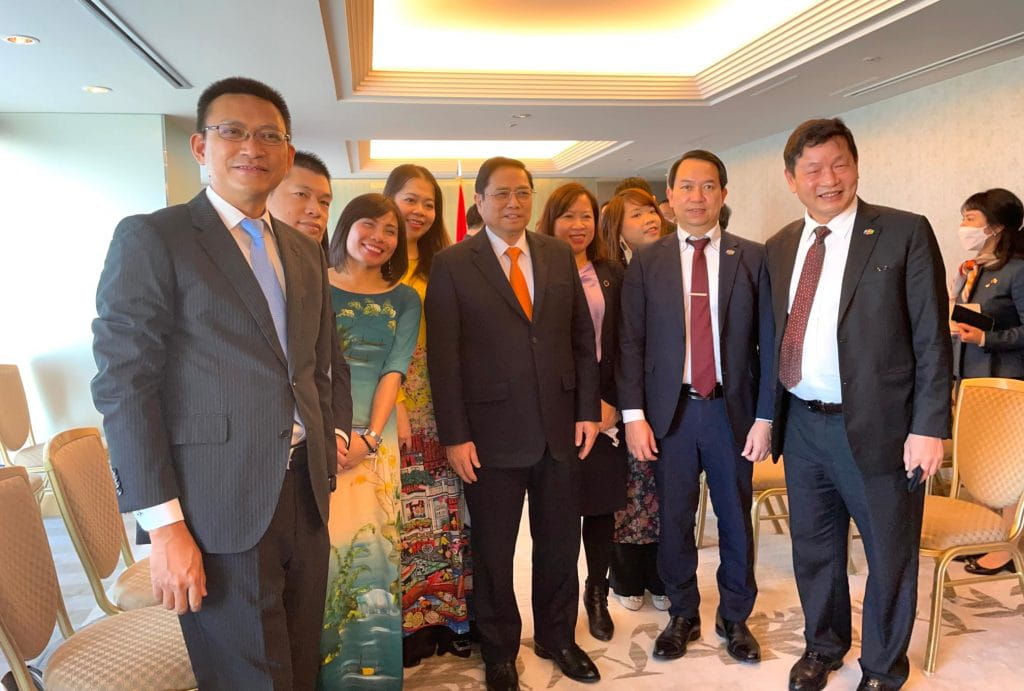 Vietnamese PM met with FPT Chairman Truong Gia Binh and FPT Japan's representative
After the working session, PM had a meeting with representatives from FPT Japan. With 1,700 employees and 12 offices, FPT Japan is now the largest overseas ICT company in Japan and has actively worked on strengthening the ties between Vietnamese government, businesses and the local business community. The company became the first Vietnamese IT company to join Japan Business Association Keidanren in 2020. FPT Japan recently marked its 16th year entering the Japanese market on November 13, 2021.