On November 10th, Mr. Masahiko Tominaga – Vice-Minister for Internal Affairs and Communications of Japan, visited FPT Software Da Nang city and had such a notable experience with the driver-less electric car developed by FPT.
The autonomous car drove him around FPT Complex to offer an insight tour with the automation of lane alignment, obstacles evasion, etc. Mr. Tominga left with an excitement for the further potential of FPT and encouraged the corporation to continue investing in R&D for more solutions applicable in reality.
Earlier, on October 30th, FPT Software successfully experimented Vietnam's first autonomous car around Ho Chi Minh City's office campus. After 6 months of R&D, starting from applying on an 1:10 scale model car, now when in motion, the 1:1 four-seated car could automatically align lanes, turn left/right following the road signs or evade obstacles etc.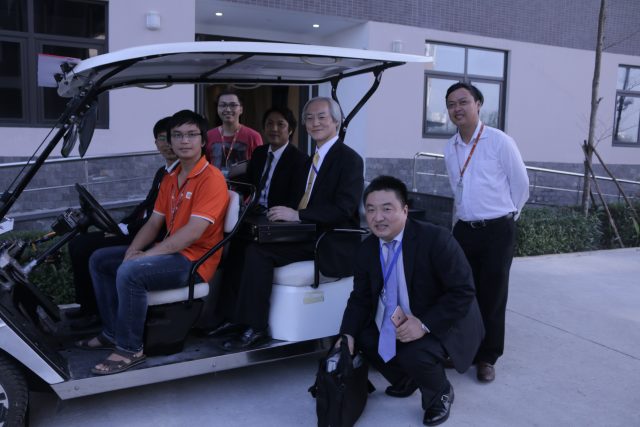 Furthermore, with more than 1000 technology experts in the strategic unit named FPT Global Automotive, FPT has been working on above 150 projects relating to automobile technology for 20 clients in Japan, Korea, Europe and America. In order to achieve further, FPT has been focusing on researching and developing advanced automobile technology to cooperate with top motorcar brands in the world, including original equipment manufacturers and tier-1 component suppliers.
On the other hand, Mr. Tominaga also spent time with the Director of FPT Software Da Nang, Mr. Nguyen Tuan Phuong, to listen about the promising potential from collaboration between FPT and Japan's software technology business. "Established in 2005, FPT Japan has become the biggest foreign software company in Japan. In 2016, the revenue of FPT Japan reached 128 million USD, 49% higher compared to that last year. There are now over 800 employees based in Japan and approximately 7000 software experts working from Vietnam for FPT Japan's projects", said Mr. Nguyen Tuan Phuong, Director of FPT Software Da Nang.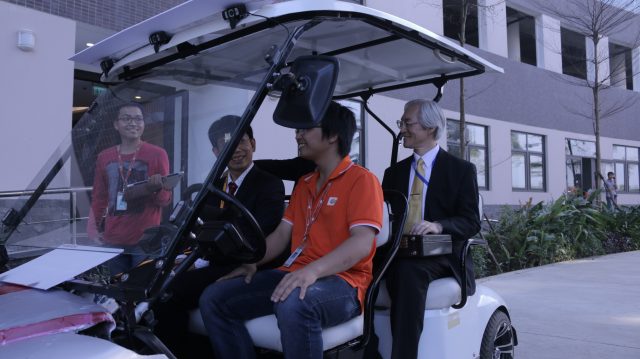 Japan is currently the biggest market for FPT Software with the expected revenue of 170 million USD by the end of 2017.