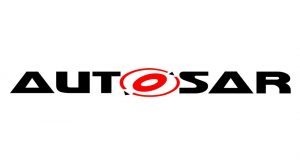 FPT Software has recently become Development Partner of  the automotive platform consortium, AUTOSAR. As a Development Partner of AUTOSAR, FPT Software will be sharing its extensive experience and knowledge of software development standards, processes and methodologies with the AUTOSAR community.
The AUTOSAR consortium is the driving organisation behind the largest standardised automotive software architecture. Designing such a standard aims at satisfying the growing demands of automotive software, development tools and solutions due to the rapid increase of electronic control units (ECUs) and networks in automotive platforms.
Participating in AUTOSAR means that FPT Software will have the right to use AUTOSAR technology, access information,  specifications and related IP of other AUTOSAR partners as well as cooperate in work packages.
Regarding the event, Mr. Nguyen Duc Kinh – Director of the FPT Software's Global Automotive Unit said: "We are thrilled to be joining the ranks of partners of AUTOSAR. This is an opportunity for FPT Software to move upper in the value chain, especially in Automotive domain. It is now time for us to take further steps in the development of  solutions following AUTOSAR standard".
For the last 10 years, FPT Software has been offering numerous services and solutions to top global Original Equipment Manufacturers (OEMs) and Tier-1 companies in the Automotive field. Main solutions and services are in Infortainment and Navigation, Safety and Comfort, Smart Apps and Platforms, LSI Design, Vehicle engineering and Vehicle control. For more information on FPT Software's Automotive domain expertise, please visit https://www.fpt-software.com/industries/automotive/
ABOUT AUTOSAR
AUTOSAR (AUTomotive Open System ARchitecture) is a worldwide development partnership of car manufacturers, suppliers and other companies from the electronics, semiconductor and software industry. Since 2003 they have been working on the development and introduction of an open, standardized software architecture for the automotive industry. By simplifying the exchange and update options for software and hardware with the AUTOSAR approach, it forms the basis for reliably controlling the growing complexity of the electrical and electronic systems in motor vehicles. AUTOSAR also improves cost efficiency without compromising quality. The "core partners" of AUTOSAR are the BMW Group, Bosch, Continental, Daimler AG, Ford, General Motors, PSA Peugeot Citroën, Toyota and the Volkswagen Group. In addition to these companies, more than 160 members play an important role in the success of the partnership. Companies which join the AUTOSAR Development Partnership can use the specifications free of charges.