On January 11, 2019, FPT America (FAM) will open a new office in Detroit, which is known as The Automotive Capital of the World. FPT Software is delighted to welcome Detroit as our 37th offices in the world, on our 20th year of operation.
The grand opening will be held in the bustling downtown of Detroit and is welcomed by FPT America's long-time automotive customers and executives. With the opening of the Detroit office, FPT America expects to be able to serve a novel huge promising market and stretch closer to the goal of FPT Software's ideal target: to become a world-class IT firm.  This is an event marking the beginning of FPT America's 2019 fiscal year.
"It is very delighted to see FAM to start operation in Detroit, where we will work even harder to conquer new challenges partnering with a lot of world-class global companies in the industry. Let's stretch for a more inspiring dream, to become a World-class IT Services Company. And with the new office opening, we have made our first step of the journey, together." FPT Software CEO Pham Minh Tuan delighted.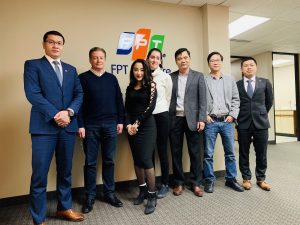 Detroit is The Automotive Capital of the World and the U.S.'s big 3 Automobile. In Detroit, we are serving the Top 1 automotive semiconductor company, Top 1 tier-1 vendor and we are soon to close the deal with Top 2 US Car maker. The clients are excited at our experience in the Automotive industry and huge opportunities await in the promising land. The goals for the first year of Detroit are to target 3 new customers and to gain $1.5 million in the first year.
2019 marks the strong commitment from FPT Software to bring more values and world-class services to our customers. Detroit will contribute as a deciding factor in this mission and offer more values to our Automotive customers in the region.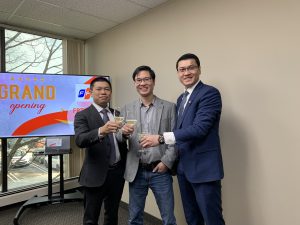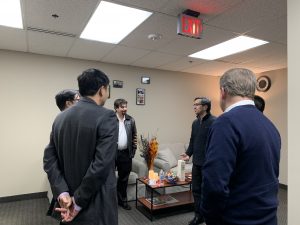 For the last 10 years, FPT has been offering numerous solutions and services to world' s top automakers, Equipment Manufacturer, Tier-1 suppliers, and semiconductor manufacturers in the Automotive industry. By utilizing extensive experience and accumulated know-how and employing a large pool of talents including 2,200 experts, FPT focuses on three main areas: Infotainment and, Smart applications and Facilitate support for Internet of Vehicles in accordance with the global standards.
FPT Corporation established its first representative office in the US in 2000, followed by the US subsidiary (FPT America) on October 13, 2008 and currently 2018, has offices in major US cities including Texas, Denver, Los Angeles, Silicon Valley, Renton and now Detroit, providing IT services in various sectors such as aerospace & aviation, healthcare, banking & finance, telecommunication, automotive, etc. In 2018, by joining force with Intellinet, an US-based management consulting and technology services firm, the company is expected to deliver comprehensive Digital Transformation services for global top companies.