DANANG, Vietnam – Being a pioneer in the Digital Transformation journey, FPT was proud to be at Microsoft's the Leadership Series 2019 as a Trusted Partner. FPT was delighted to share its DX expertise and innovation solutions with future-oriented platforms and next-gen solutions.
The leadership series is an annual event organized by Microsoft for their Partners & Enterprise customers to update on Microsoft technologies & to enhance its partnership with partner companies. At the two-day session event held in Da Nang, the attendees were given the opportunity to engage with Microsoft's regional leadership team on the company's business priorities, innovative product and service offerings. At the same time, as one of Microsoft's most senior partners in the region, a speech about Smart Manufacturing was delivered by Phu Dang – FPT Software Solution Director, to showcase FPT Smart Manufacturing solutions, which received much attention from hundreds of audiences. Through the event, FPT reinforced the company's vision for the region information technology sectors and the role a senior partner must play.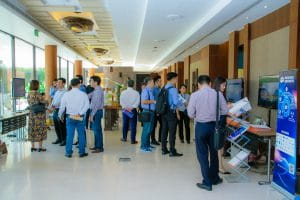 "FPT hopes to start the transformation journey keeping our customers at the centre to ensure our customers succeed and achieve above and beyond. FPT & Microsoft will embrace our partnerships that inspire innovation and transformation to enable greater engagement, transparency and reach." – Nguyen Duc Quynh – Chairman of FPT Software Ho Chi Minh.
FPT is currently one of the most senior partners of Microsoft. With the history of 20-year cooperation, the two have collaborated to bring Microsoft's powerful solutions to customers in Vietnam and other countries, such as ERP, CRM, Cloud etc.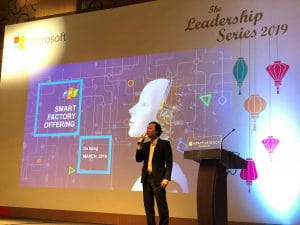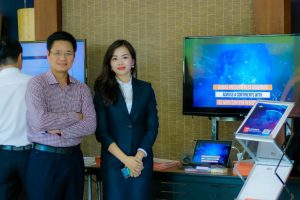 With experience and capabilities recognized by 600++ global customers and partners, especially by a global technology leader like Microsoft, FPT will provide optimum DX solutions and services to the customers in the digital age not only inside but also outside Vietnam.