September 1st, 2017 (VNT) saw an advent of FPT USA opening its new office in Denver – the most populous municipality of the U.S. state of Colorado. Denver office is the fifth one of FPT USA after 9-year participation in this latent yet harshly competitive market.
Newly-promoted director of FPT USA, Mr. Dang Trang Phuong, shared: "With this new branch, we shorten the distance between us and our clients – the major US airlines. We have achieved an impressive 100% growth rate in 2017 with them. I and board of managers look forward to reaching 150% growth next year, in which Denver office is expected to contribute 50%".
Recently FPT USA has signed a strategic cooperation agreement with UPS – the world's largest package delivery, specialized transportation and logistics service provider. As a strategic partner, FPT will provide advanced technology solutions and efficient IT services to support UPS expand its business, optimize its operations and benefit its customers and shareholders.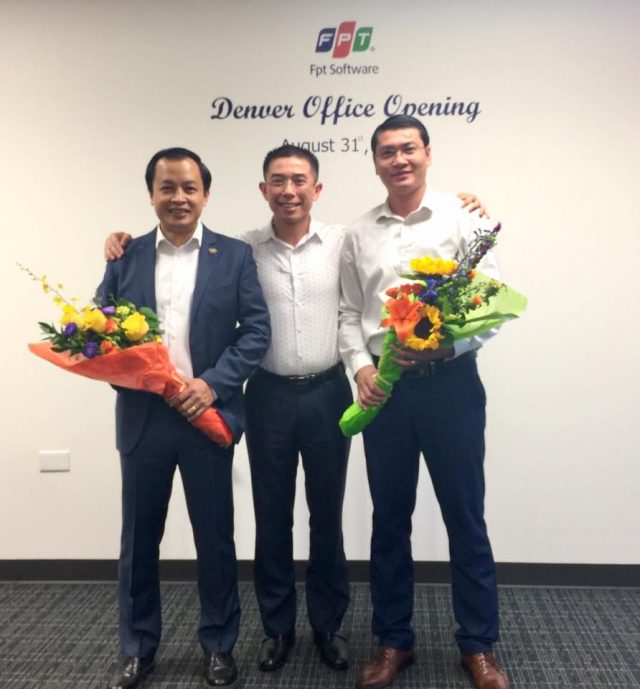 Since late 2016, FPT Software in general, and FPT USA in particular have focused on improving development quality. This fact is illustrated in our globally renowned clients and partners. FPT/FPT Software also makes an investment in technology and regards it as a drive to boost digitization. Our company's positioning has changed when we choose to grow by solving clients' toughest problems. "Contract values climbed from thousands to millions USD, which shows that scale has expanded hundred times, exposing ourselves to a much bright future", FPT President Mr. Truong Gia Binh evaluated.