At one of the first Transformation events to be held in ASEAN, FPT Software has brought out the most prominent Innovation technology solutions as well as Migration Factory and Managed Services on Amazon Web Services cloud platform.
Transformation Day 2018, the unique event for senior executives, business leaders and tech heads to explore how Cloud can help enterprises innovate and improve agility, was held in Ho Chi Minh City with the participation of over 600 participants. At the event, FPT Software attracted numerous innovators, pioneers and growth hackers to the company booth. FPT Software, in collaboration with FPT Technology Innovation (FTI) and FPT Information System (FIS) showcased leading-edge expertise of Migration Factory & Cloud Managed Services, IT innovation and to present technology demos of Automated Call Center, aka RPA, AI Chatbot, and so on. The solutions introduced did provide participants a 360° view of innovative technologies that help enterprises respond faster to the Fourth Industrial Revolution wave.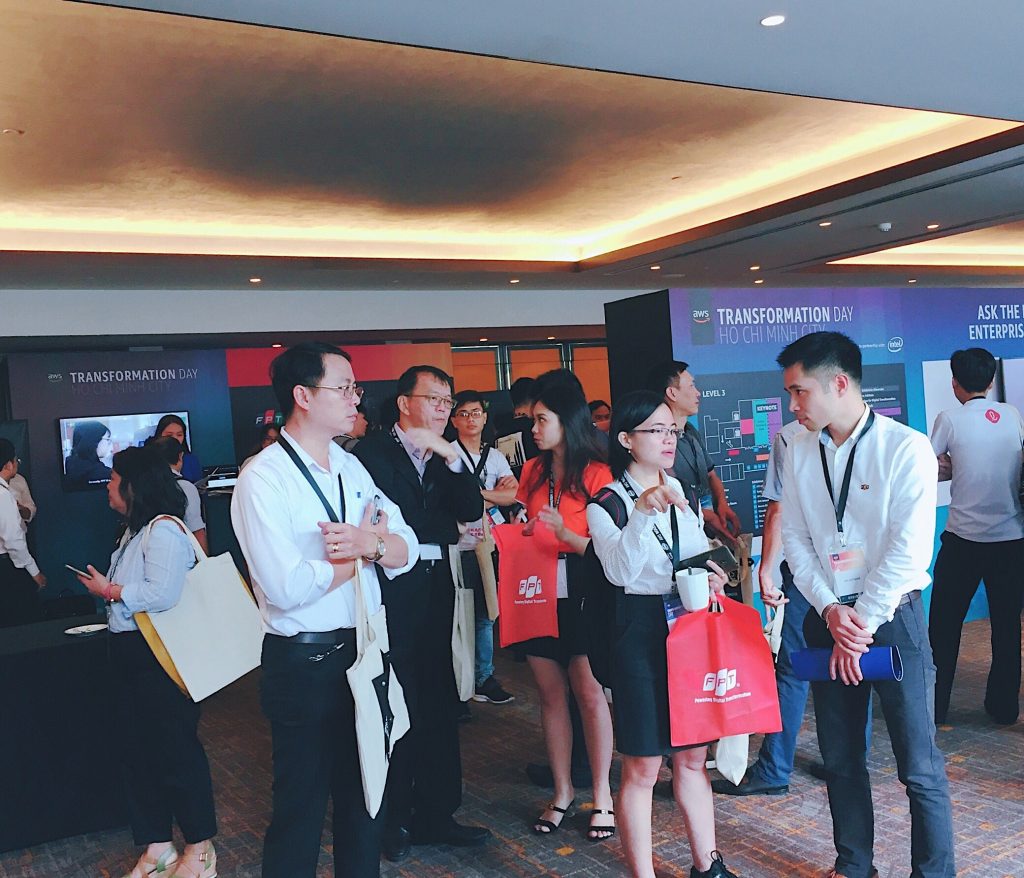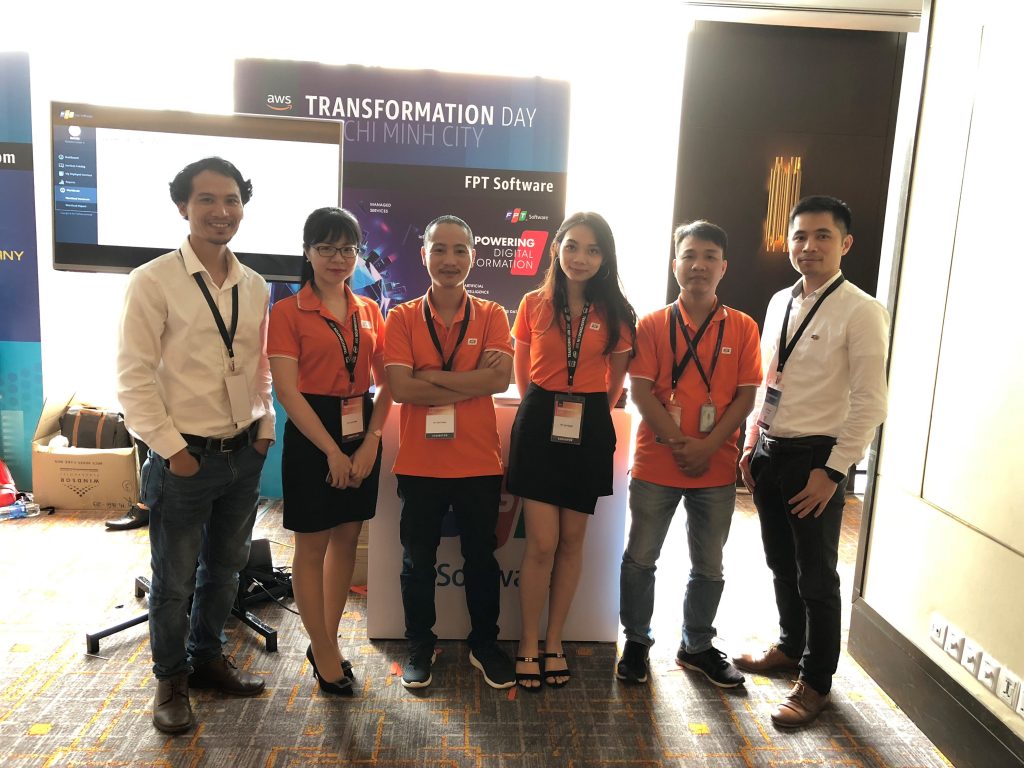 Apart from Technology Exhibition, the event consisted nearly 10 conferences at which leading experts delivered speeches illustrating executive-level view of cloud transformations. Giving a speech before the conference, Mr. Nick Walton, Managing Director of AWS ASEAN mentioned FPT as a trustful partner accompanying AWS on their journey of reinventing customer business with cloud. As the first ASEAN headquartered AWS Premier Consulting Partner, FPT's significant investment in developing technical resources and AWS expertise is recognized. The company has implemented over 100 large-scale projects on AWS platform with more than 40 customers in 2017 as well as acquired over 500 AWS Certificates till date, among which 81 are professional certificates.
Prior to the event, an exclusive meeting between AWS CTO Werner Vogels and FPT Software's high-level leaders including Chairman Hoang Nam Tien, CTO Tran Huy Bao Giang, Head of Marketing, Communications & Partnership Nguyen Dan Phuong was conducted. Both sides had a quick review about achievements attained, further discussed about innovative solutions, and set future goals, seeking to reach a new level of depth and commitment in joint efforts in order to create more values for global customers.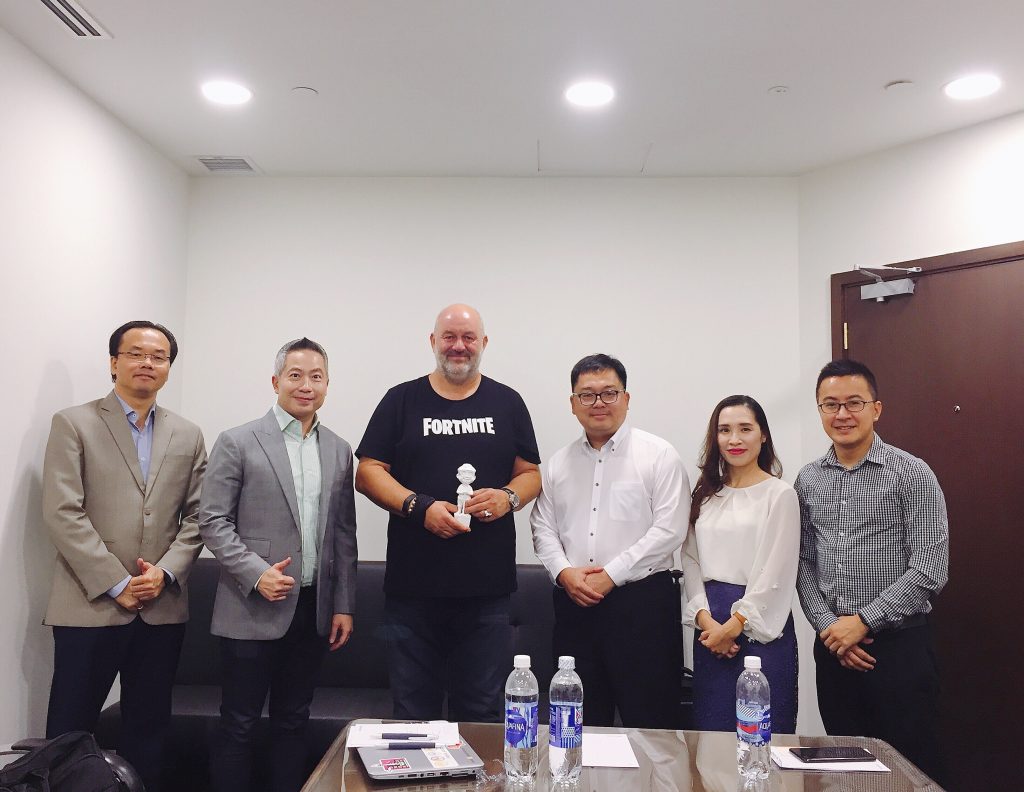 By sponsoring the Transformation Day, FPT has well demonstrated serious commitment to strengthening the partnership with AWS with the aim to jointly accelerate global customers' pace of Digital Transformation.