This morning, at Hoa Lac Hi-tech Park, FPT Software has signed the contract with Hoa Lac Hi-tech Park Development Ltd. for the use of the infrastructure of the Hi-tech Park area. Attending the signing ceremony were Mr. Pham Dai Duong, Deputy Minister of Science and Technology, who is also head of the HHTP management board, together with HHPD Board of Management, and ETC Company – a new investor in Hoa Lac Hi-tech Park. From FPT side, there were FPT CEO Mr. Bui Quang Ngoc, FPT Software CEO Mr. Hoang Viet Anh and FPT Software CFO Mr. Nguyen Khai Hoan.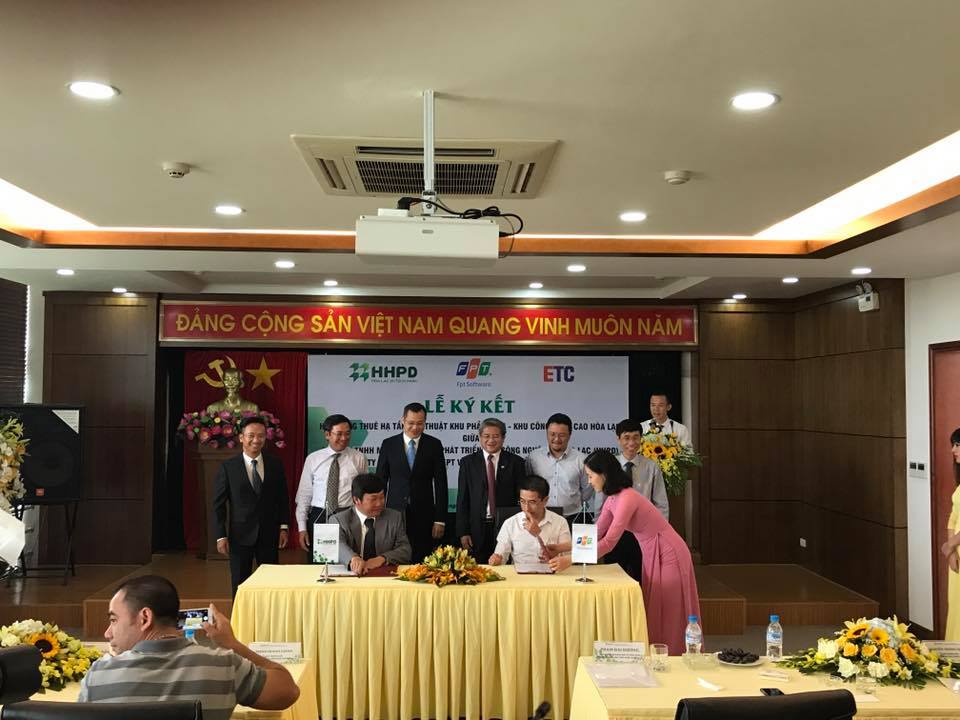 This meaningful event will allow FPT Software to fully exploit the standard infrastructure services of Hoa Lac Hi-Tech Park – taking an important step to prepare for the deployment of the software village F-Ville 3, as well as for long-term plans in the future. Accordingly, the infrastructure area that FPT Software is renting will include 3 Technology Villages located in Hoa Lac Hi-Tech Park, with the total area of over 100,000 m2 by 2066. As planned, in September this year, FPT Software will start the third projects in Hoa Lac Hi-Tech Park with the scale of 70,000 m2, providing working space for 7,000 employees.
During the event, FPT CEO Mr. Bui Quang Ngoc stated: "The development of Hoa Lac Hi-tech Park is the general development of technology companies in Hanoi, and is contributing a lot to Vietnam during the 4th Industrial Revolution. We should join hand to build, to invest in Hoa Lac Hi-tech Park as a good response to the investment of the State."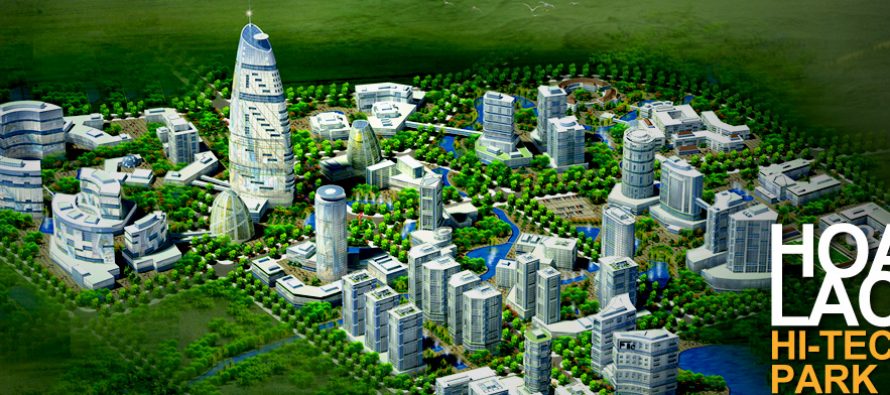 Hoa Lac Hi-Tech Park Development will ensure that FPT Software is provided with same synchronous facilities such as roads, electricity, clean water, sewerage, waste water treatment, public lighting, parks, BRT bus station, etc. This infrastructure provides convenient living and working conditions for FPT Software's employees. In addition, the complete technical infrastructure, especially the stable power system, helps ensure the system and assets of customers, bringing better benefits to FPT Software in particular and other investment enterprises in Hoa Lac in general.