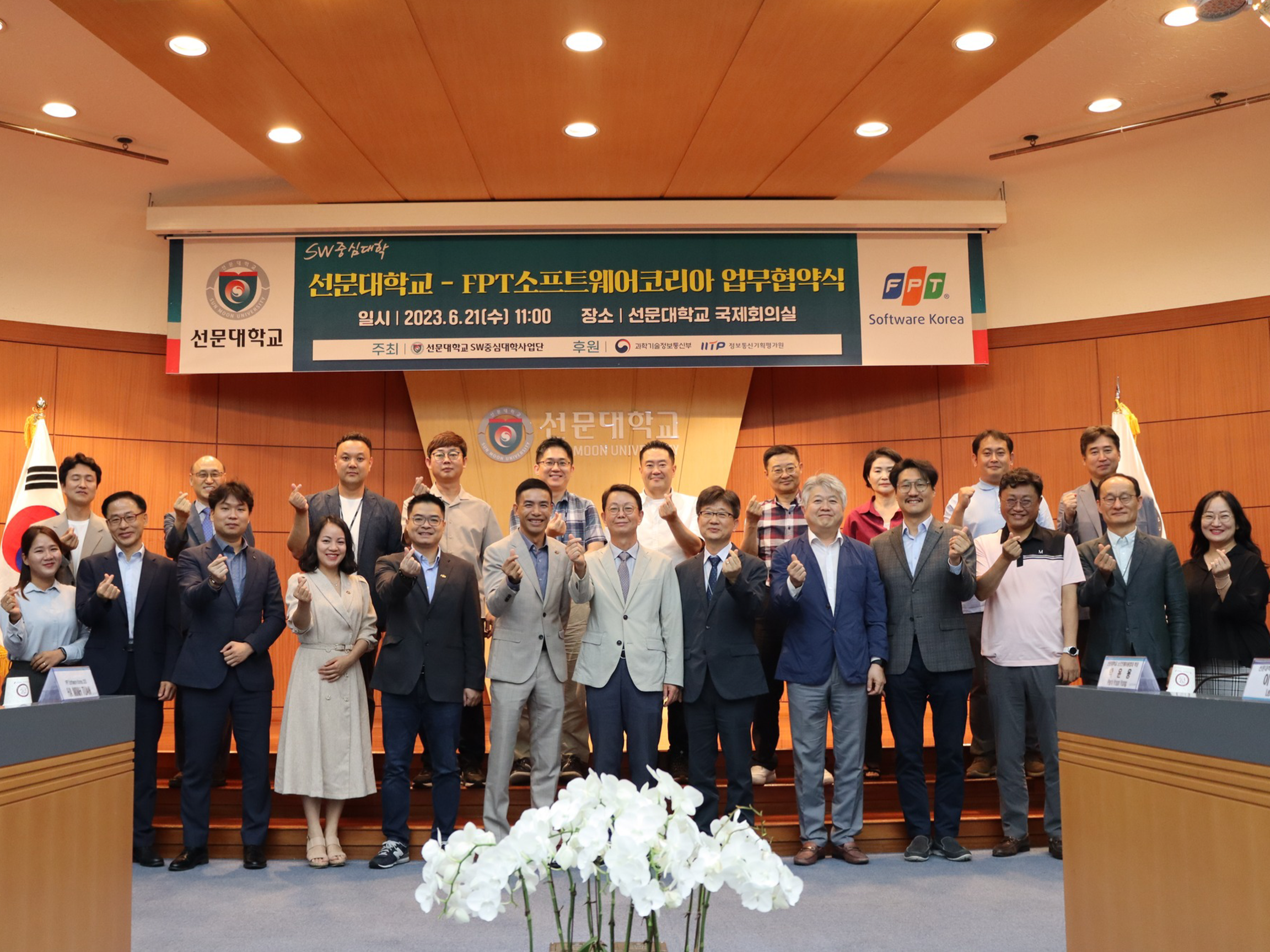 Representatives of FPT Software Korea and Sun Moon University at the MOU Signing Ceremony
On June 21, FPT Software Korea – subsidiary of global IT FPT Software – announced the collaboration with Sun Moon University in South Korea. The two sides inked a memorandum of understanding (MOU) to promote internships and software education programs at the university's Asan Campus.

Under this agreement, Sun Moon University will work with FPT Software's global subsidiaries in Vietnam, Europe, Japan, and other locations to develop talent in various programs. FPT Software Korea, in turn, will provide support to Sun Moon University by offering internships and job opportunities to students in the IT industry in general.

The internship programs facilitated by FPT Software Korea and Sun Moon University will allow students to participate in projects related to Artificial Intelligence (AI) and software (SW). They will also have the opportunities to join real IT projects to gain hands-on experiences before graduating.

"This business agreement will greatly contribute to fostering new talents based on the real needs of the global software sectors," said Professor Park Yun-yong, Dean of SW Convergence Department at Sun Moon University. In 2018, Sun Moon University was selected by South Korea's Ministry of Science and ICT in Chungcheong as a SW-focused university.

The partnership between FPT Software and Sun Moon University will help raise FPT Software's brand awareness in Korea, particularly in Korean educational institutions. FPT Software Korea aims to strengthen its nearshore talent resources for future IT projects.