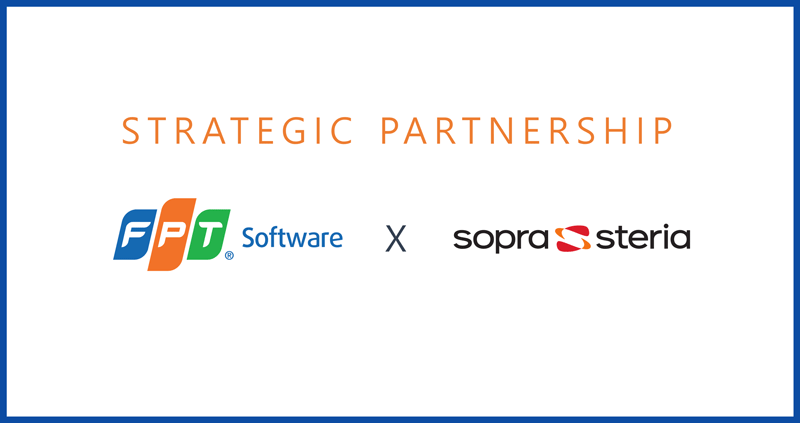 On the sidelines of the International Paris Airshow 2019 Wednesday, FPT Software signed a strategic partnership agreement with European leader in digital transformation Sopra Steria, hoping to expand their global projects across sectors and markets.
According to Sopra Steria's press release, the two companies join forces to meet new challenges of their international clients, particularly in the aerospace sector amid rising number of passengers, changing demands, as well as emergence of new players such as SpaceX, Blue Origin or low-cost airlines.
"We are thrilled with this strategic partnership with FPT Software. It will enable us to meet the global challenges facing our clients, and will strengthen our presence in Asia in the aerospace sector, but also in other sectors experiencing digital transformation such as retail and transportation." commented Xavier Pecquet, Executive Director Key Accounts & Partnerships at Sopra Steria.
By supporting the world's leading aerospace companies in their digital transformation through its dedicated airline vertical team, Sopra Steria has acquired a strong expertise in this industry. Sopra Steria is committed on working alongside its clients to meet major challenges, such as increasing their production capacity, improving the supply chain and designing high value-added services.
"The alliance with Sopra Steria is in line with our strategy to become a global leader in digital transformation. The group's recognized expertise in Europe, combined with our breadth of technological skills will enable us to re-engineer business process cross-sectors and borders," claimed Hoang Nam Tien, FPT Software Chairman.
Also at the Paris Airshow 2019 – the biggest event devoted to the air and space industry, both companies have become early adopters of the Airbus's Skywise certified partner program. Other Skywise certified partners included global IT leaders Accenture, CapGemini, and IBM.
After two decades of leading Southeast Asia in IT services, FPT Software has recently decided to shift its focus onto digital transformation, looking to be named in the world's Top 50 digital transformation service provider within ten years. The company has partnered with major airliners in Europe, the United States, and Vietnam to transform the global aviation industry through disruptive digital services and solutions.