On the recent thanking party held by Fujitsu annually, FPT Software was honored to be recognized as the only offshore company among over 60 partners providing software services to receive the Fujitsu Distinguished Partner recognition. The merit was to honor FPT Software's efforts in 2016 with several projects contributing the Fujitsu's growth over the year. This is the first time Fujitsu awards certificate of merit for an offshore company.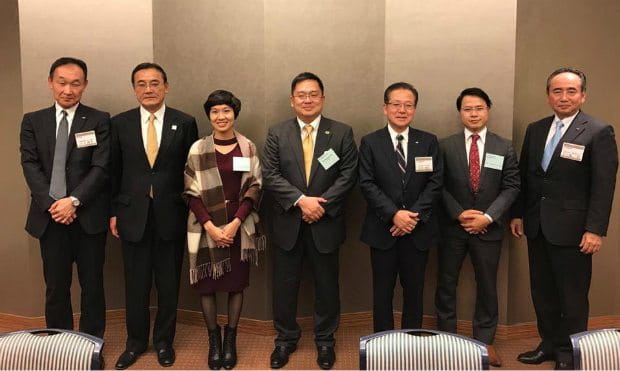 Also on the thanking ceremony, FPT Software Chairman Hoang Nam Tien had a meeting with leaders of Fujitsu Group to discuss the development of both parties in the future. in which FPT Software aims to become a "Global Delivery Center" of Fujitsu in the near future. As expected, at the end of 2017, this unit will have 500 people. According to Mr. Tien, with the recognition of the world 3rd largest IT Company as a Distinguished Partner, FPT Software have proven the capability in providing high quality services to large corporations in Japan or global corporations and creating the opportunity to cooperate in large-scale projects of up to thousands people.
FPT Software and Fujitsu started their partnership since 2013. At the end of 2014, Fujitsu collaborated with FPT Software in Smart Agriculture domain. Last year, FPT Software has successfully deployed nearly 100 projects in financial, retails, network, and IoT domains for Fujitsu.