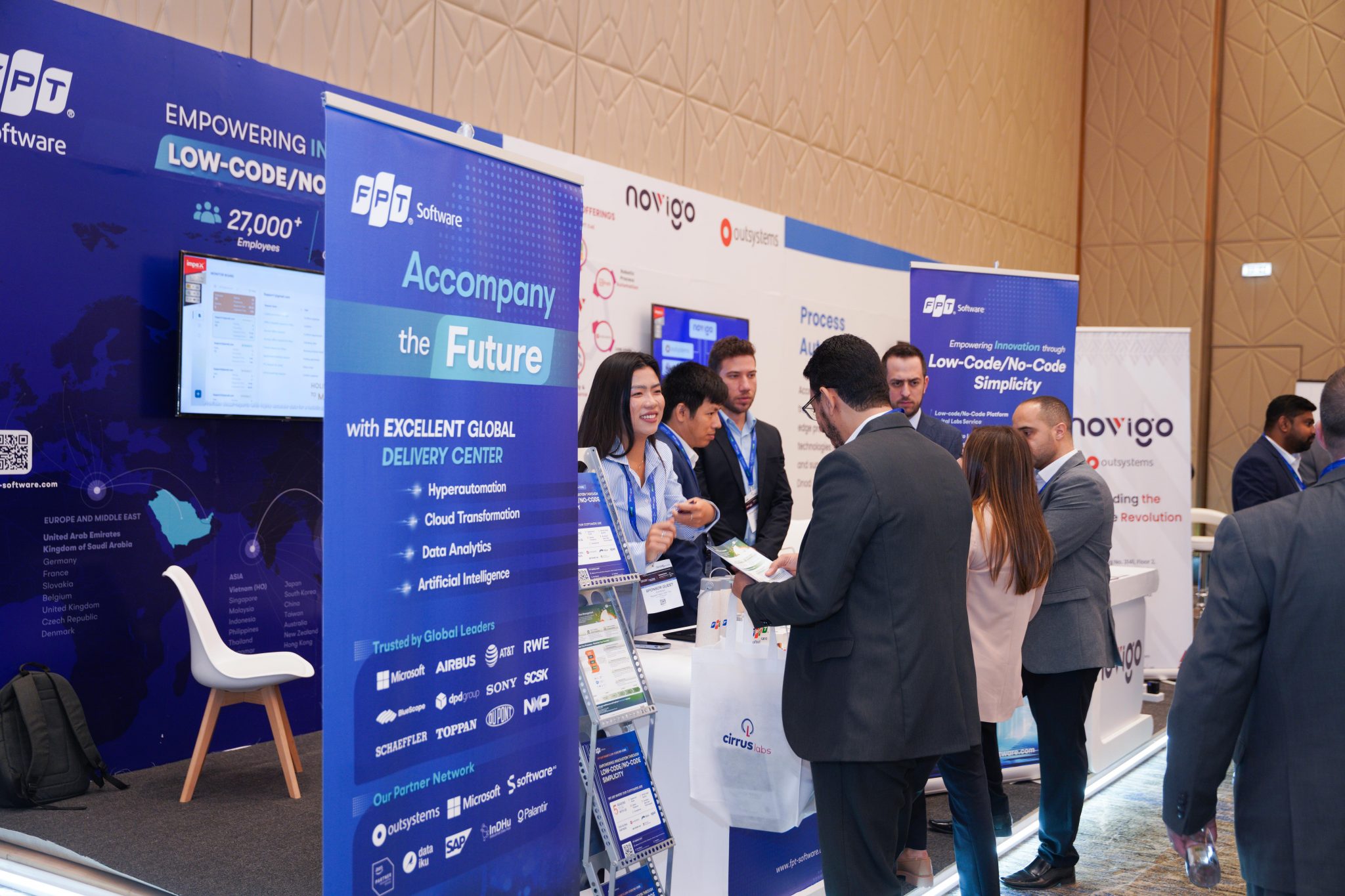 On May 8-9, 2023, FPT Software participated in Saudi Arabia's most awaited emerging technology event, The Middle East Low code – No code Summit 2023. The event assembled over 300 digital transformation leaders and the world's leading experts to discuss the implementation of low-code and no-code technologies, which are poised to play a vital role in propelling Saudi Arabia's digital economy forward.
As a proud exhibitor, FPT Software showcased its flagship Low-code services. The solutions are tailored to customers' needs and help them reduce development costs, improve scalability, accelerate time-to-market and enhance customer experiences.
Over the two-day event, the company had the chance to meet with local system integrators and end-users to explore new opportunities from different industries, including government sectors, oil and gas, banking, retail, technology, education, and more. This enabled FPT Software to explore new business opportunities and create a better presence in the region.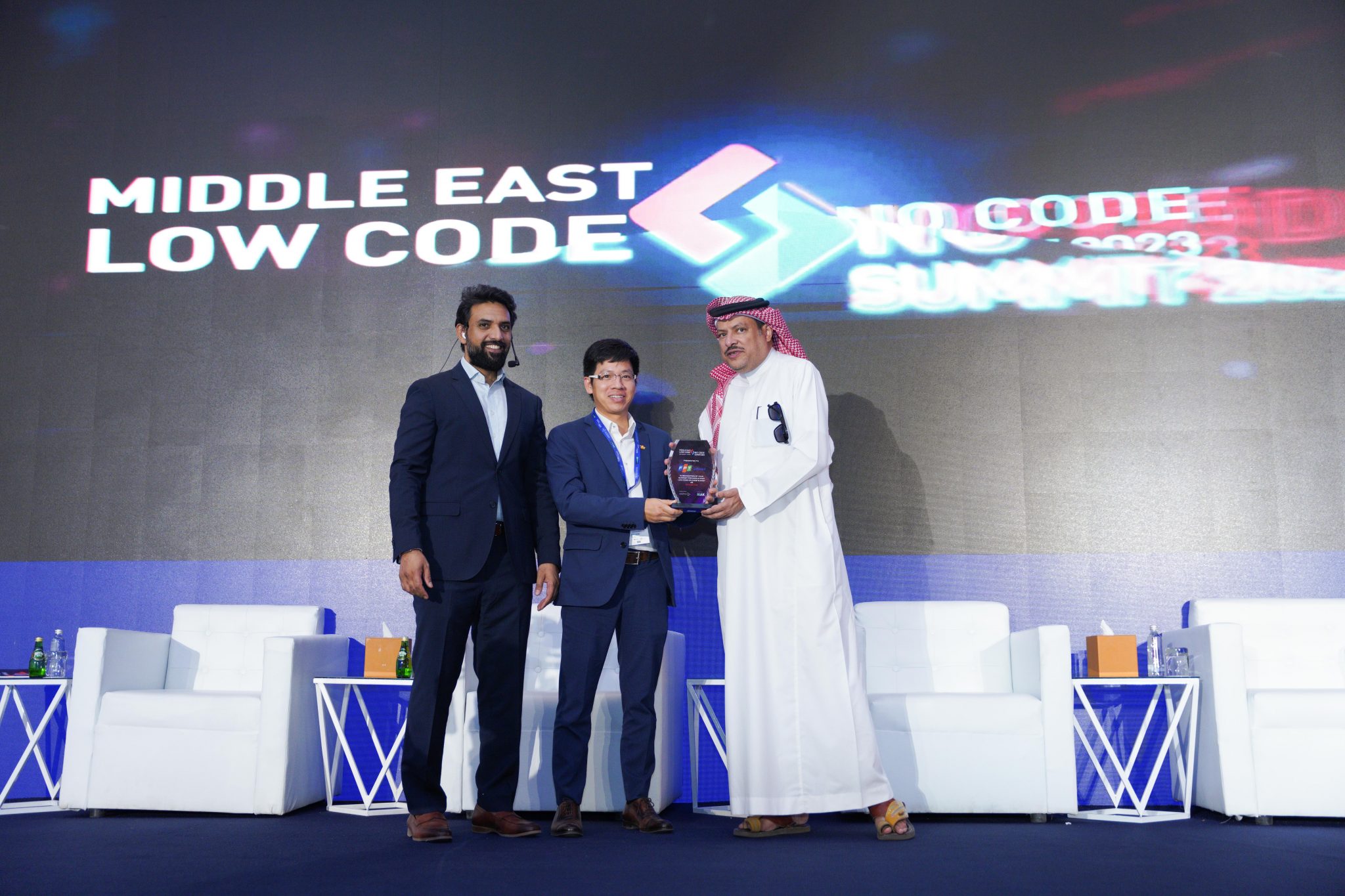 Mr Harry Nguyen Thanh Tuan, Managing Director at FPT Middle East, received appreciation trophy from the organizers.
In recent years, Saudi Arabia's government spending on technology has been valued at around $24.7 billion by 2025, reportedly the highest in the world. According to Mr Harry Nguyen Thanh Tuan, Managing Director at FPT Middle East, Saudi Arabia is one of FPT Software's primary markets. "FPT Middle East's presence at this event is a testament to our commitment to the region and to keeping abreast of the latest technological trends in the low-code/no-code industry," he added.
In January 2023, FPT Software opened its first office in Riyadh, Saudi Arabia with an aim to bring the best resources and digital transformation solutions to Saudi businesses.