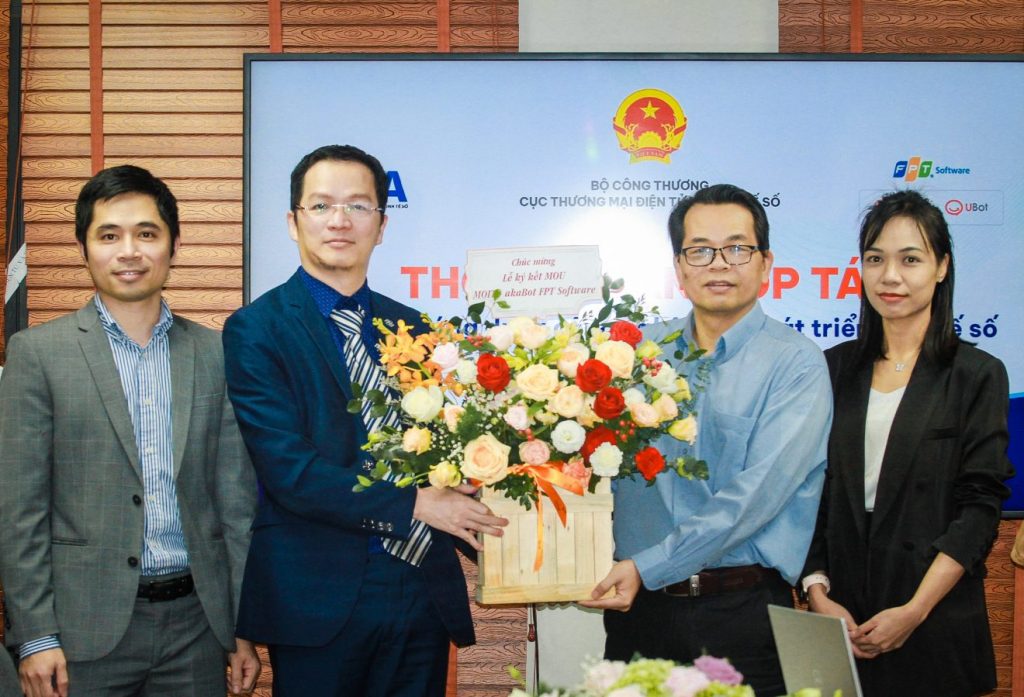 On October 27, FPT Software inked a Memorandum of Understanding with the E-Commerce and Digital Economy Agency under Vietnam Ministry of Industry and Trade (MoIT). The partnership aims to drive the adoption of robotic process automation in a bid to develop the national digital economy for the period of 2021-2025.
According to the MOU, FPT Software, in collaboration with the E-Commerce and Digital Economy Agency, will focus on implementing RPA across several business operations, building RPA talent pool through training, and deploying RPA in moving towards the digital government.
Two FPT Software's solutions, i.e. comprehensive RPA akaBot and automated invoice processing solution Ubot Invoice, are endorsed through this MOU to aid businesses of all sizes in overcoming finance and human resources difficulties brought by COVID-19. akaBot and Ubot have helped more than 180 customers in 13 countries automate several business processes, save operation costs, boost productivity and reduce human effort. With these two solutions, FPT Software looks to facilitate RPA adoption among the business community and especially small-and-medium enterprises, thereby accelerating their digital transformation journey in the period of 2022-2023.
The use of RPA has become more prevalent among businesses since the pandemic outbreak. Gartner predicts that by 2022, 90% of large enterprises worldwide will have adopted RPA in some form. RPA is among the disruptive tech trends that promote comprehensive digital transformation for all socio-economic aspects, making an important contribution to Vietnam's National Digital Transformation Program.