2020 could not be more remarkable as enterprises worldwide went under a stress test triggered by COVID-19. Despite unpredictable challenges, FPT Software still managed to attain significant achievements, taking firm steps towards becoming a world-class IT services company. As 2021 has arrived with new hopes and opportunities, let us take some moments to reflect on some of our notable accomplishments that have created momentum for us to relentlessly move forward.
Recognition for Innovative Solutions at International Awards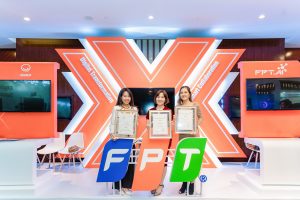 2020 witnessed outstanding achievements of FPT Software's digital solutions. Its flagship products including akaChain, akaMES and akaBot were named winners in several categories of APAC Stevie Awards in July and International Business Awards – "the Oscars of the business world" – in September 2020. FPT Software was also recognized among top-notch vendors in the reports of leading analyst firms like Gartner and SoftwareReviews for its Cloud Professional Services and RPA platform akaBot. The company closes the year with hat-trick wins at Top 10 ICT Companies Award, affirming its position as a digital transformation pioneer in Vietnam.
Active Responses to COVID-19 Pandemic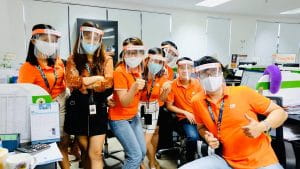 While COVID-19 was sweeping across the globe, FPT Software took swift and effective actions to ensure the safety of its people and the community while maintaining business continuity. In April, the company collaborated with Vietnamese Government to launch an AI-powered website application that provides at-home assessment of COVID-19 infection risks. The company also upgraded its IT system and implement several online collaboration platforms to support remote work for thousands of employees. FPT Software also switched its periodical events to a series of webinars in the time of social distancing to keep business leaders updated on the latest technology trends that help their businesses bounce back from COVID-19 hit and prepare for the uncertainties in the new normal.
Extension and Strengthening of Strategic Partnerships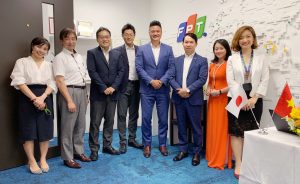 In 2020, FPT Software extended and entered into agreements with industry leaders such as Vietnam Airlines (aviation), DIP Corporation (labor force), and Outsystems (computer software). Delivering exceptional digital transformation results to its customers, FPT Software was named "Best Partner" by Panasonic ITS and "Rising Star" Partner of the year in the Asia-Pacific region by Outsystems. "These results show that an investment in people, digital skills, and technological capabilities is always rewarding. We are committed to leveraging digital technologies to bring more value to our customers and partners", said Tran Dang Hoa, FPT Software Senior Executive Vice President and Chief Operation Officer.
Global Footprint Expansion with New International Offices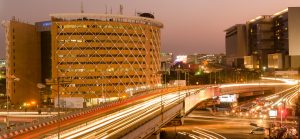 COVID-19 did not stop FPT Software from expanding its global presence. Last year, the company opened new offices in UAE, Hong Kong, India, and Australia. "During this challenging time, we are very lucky to be still able to grow our business. With our technical expertise and world-class services, FPT hopes to support our clients in adapting and thriving in the post-COVID-19 business environment", said Son Minh Nguyen, Managing Director of FPT Australasia. FPT Software now has 52 offices spanning across 25 countries & territories all over the world.
First Chairwoman in Company's History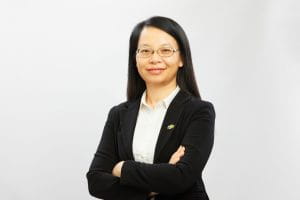 On March 3, 2020, Ms. Chu Thi Thanh Ha became the first woman to lead FPT Software's Board. She was recognized by Forbes as one of Vietnam's 50 most powerful businesswomen in 2017. Before joining FPT Software, she had held various senior roles within FPT, including Chairwoman of FPT Telecom from 2019 to March 2020. She looks to build FPT Software as a company of compassion and equality. "My top management goal is to create an equal work environment where anyone can reach their potential", said Ms. Ha.