2019 was an incredible year as FPT Software marked important steps towards becoming a global player in IT and digital transformation services, from opening a world-class campus to closing big deals. As we ring in the new year and decade, let's take a moment to reflect some of the achievements that have been and will be the inspiration for our journey ahead.
F-Town 3 Campus Launch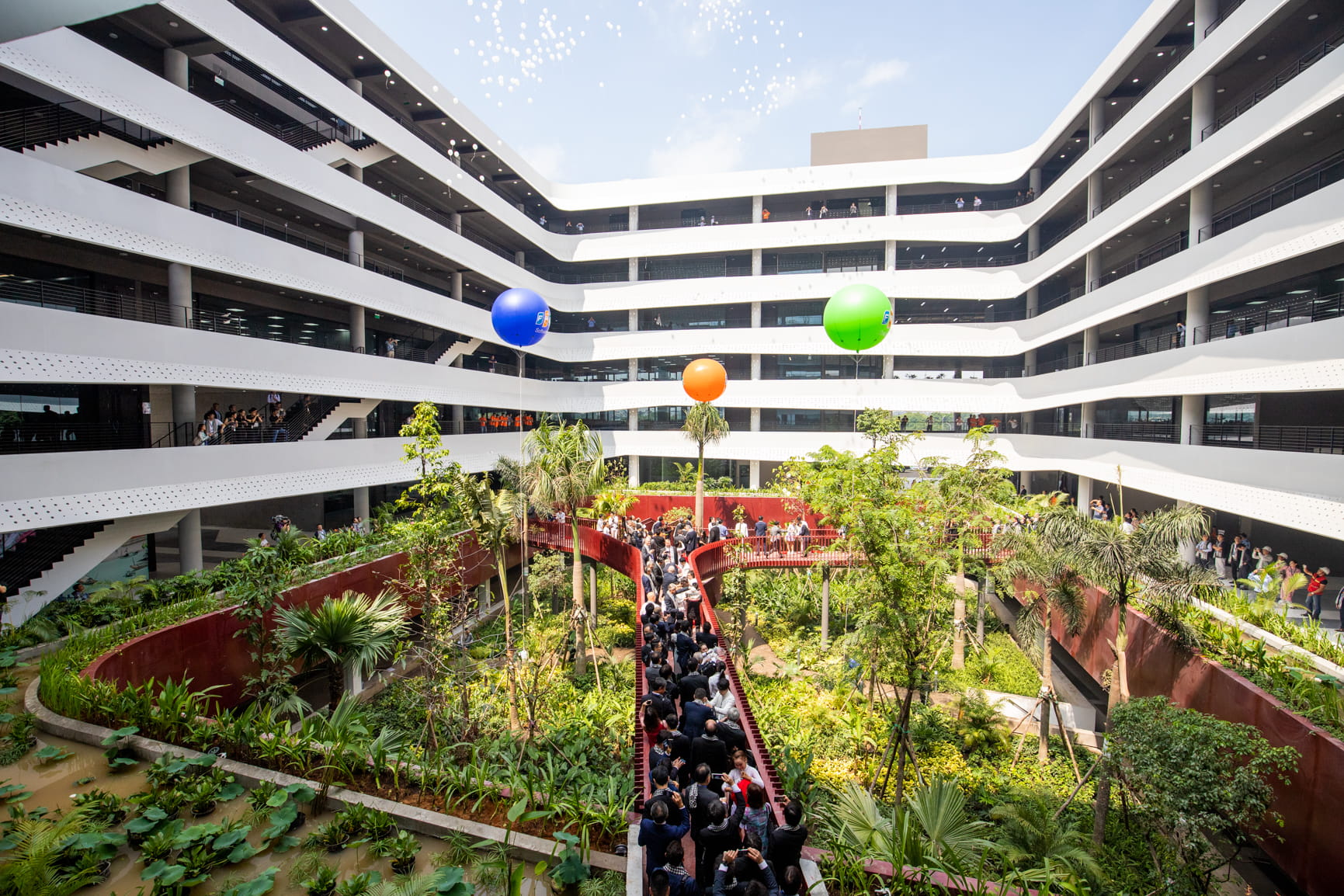 In November, FPT Software announced the opening of F-Town 3, the latest and largest of its six campuses in Vietnam. F-Town 3 is expected to accommodate 7,500 employees, featuring a Research and Development center, open office floors as well as several recreation facilities, childcare, medical clinic, and open cafeteria.
"People are the heart of our business", said FPT Software Chairman Hoang Nam Tien. "Our goal is to give FPT Software employees a working environment that not only encourages creativity and innovation but also inspires them so together we could take on new challenges and leave our mark on the global tech map", he added.
"Run for Green"
 Marathon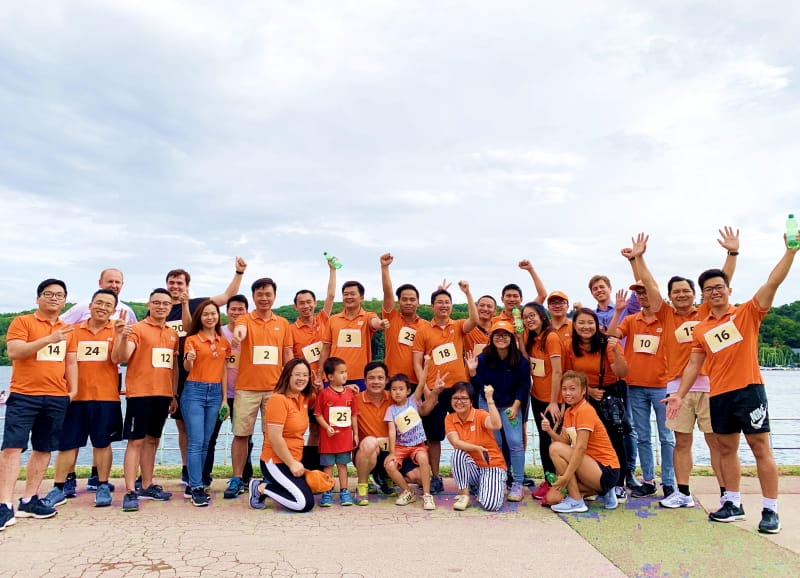 Launched in July, "Run for Green" is an internal initiative that aims to promote a healthy and green lifestyle among FPT Software employees and their family. Participants could run at their convenience and record their mileage in an app that the company developed itself. For every 20 km recorded, the company will be planning one tree, with the runners' name tagged on to celebrate their contribution to the community.
To date, more than seven thousand of "Fsofters" across global offices have run 1.2 million kilometres, translating into 20,000 trees to be planted.
Digital Transformation alongside 
Key Players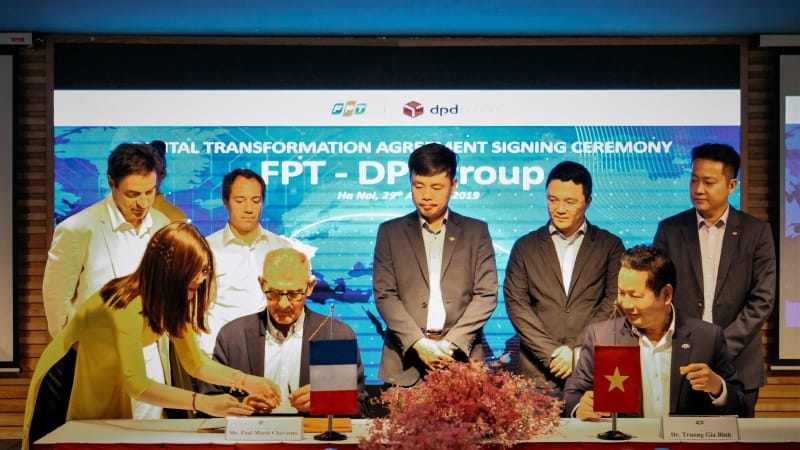 2019 saw FPT Software continuing to extend or enter into new digital transformation agreements with industry giants such as Airbus (aviation), DPDGroup (logistics), RWE (utilities), etc. After 20 years leading Southeast Asia in IT outsourcing, the company has decided to shift its focus onto digital transformation. Its parent company FPT sets to be named in the world's Top 50 digital transformation service provider within ten years.
According to IDC, worldwide spending on digital transformation is estimated to hit $2.3 trillion by 2023. To stay in the game, according to FPT Chairman Truong Gia Binh, it's no longer a choice for businesses, "you either get on board or get left behind".
Successful Demo of 
Autonomous 
Technologies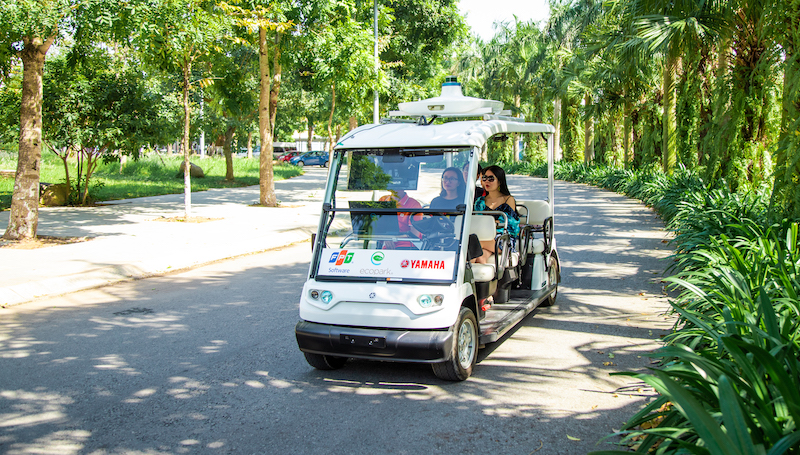 In April, FPT Software joined hands with Japanese motorcycle maker Yamaha and urban developer Ecopark to develop self-driving vehicles integrating FPT Software's autonomous technologies. Six months later, it successfully delivered a public demo of Level 3 autonomous car to the residents of Ecopark.
According to FPT Software Chairman Hoang Nam Tien, "this successful demonstration is a major milestone towards making self-driving vehicles a reality, with the potential to transform mobility across urban areas, airports, luxury resorts, etc. FPT Software is proud to be one of the first companies in Southeast Asia to drive autonomous technologies forward.