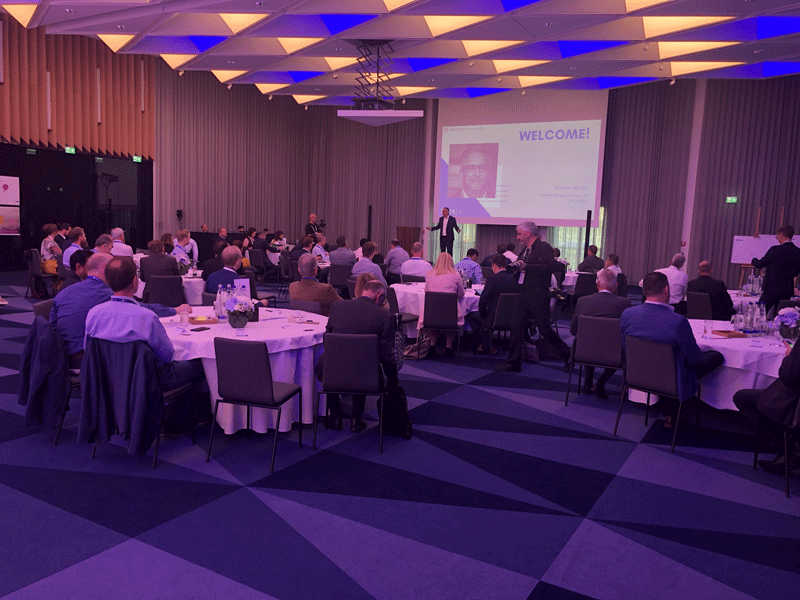 FPT last week joined some 65 C-level delegates to exchange insights at the IDC European Digital Executive Summit 2019 in Munich (Germany). Carlsberg, Sanofi, Nestle, Deutsche Bahn, Philips, and Pearson were among the participants.
Now on its 5th year, the event has been a key forum for leading European business leaders to meet, engage and discuss pressing digital issues. This year, it explores how digital innovation can be embedded into the business as journey mapping becomes the norm.
Being an innovation partner of the IDC European Digital Executive Summit 2019, FPT had the opportunity to share the company's DX capabilities as well as digital use cases around key themes such as getting to scale, new experiences, and connecting the ecosystem. Through the event, the company hoped to bring in the perspectives of both a thought leader as well as a practitioner that is determined set to turn itself a real-life example of digital transformation success story.
FPT Germany's Executive Vice President Olaf Baumann also played the role as a moderator of the 'Innovation Challenge', a 36-hour hackathon that engages all the working groups to develop a 'Minimum Viable Product' through leveraging thought-leadership sessions, workshops, and innovation lab demos. He also had a number of one-on-one meetings with top executives of some European companies on site.
IDC European Digital Executive Summit 2019 in Munich took place on 3 and 4th June, 2019. Themed "The Last Digital Summit? – When Digital Becomes Business as Usual", the event aims to enable a holistic approach for digital transformation across the business.
After two decades of leading Southeast Asia in IT services, FPT has decided to shift its focus onto digital transformation, starting from 2019. The company sets to be named in the world's Top 50 digital transformation service provider within 10 years.