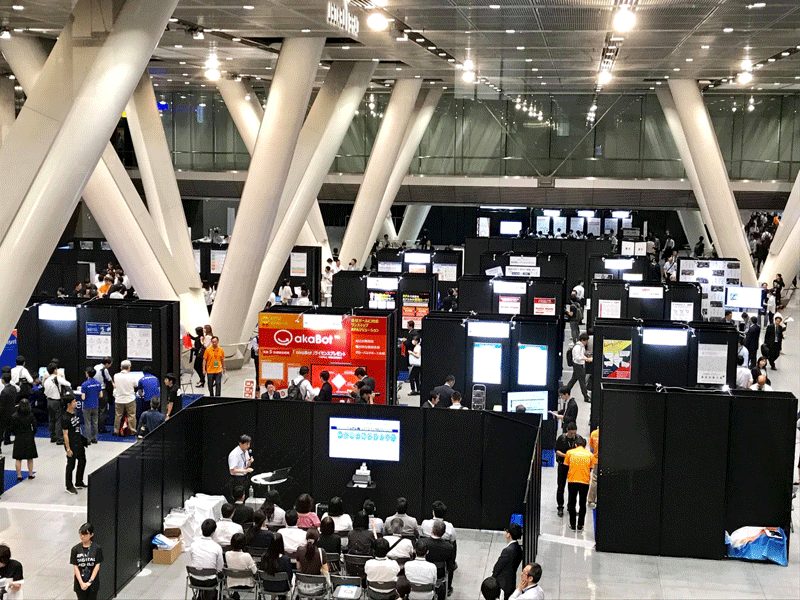 FPT's RPA comprehensive solution akaBot was introduced for the first time last Thursday at RPA Digital World Tokyo 2019 – the biggest event of its kind in Japan. Nearly 500 visitors were estimated to have dropped by its booth for a hands-on product experience.
akaBot is a part of FPT's akaminds ecosystem, designed to automate business processes in a wide variety of sectors from Banking & Finance, Logistic, Health care, Customer care, Telecommunication, to Manufacturing and Retail.
At RPA Digital World Tokyo 2019, FPT was among 40 tech companies that attend, demonstrate and showcase their capabilities to transform business operations through Robotics Process Automation solutions. The company's akaBot experience booth stood out with bold colors, lively demos and and accompanying services such as free one-year membership and on-site product training.
Among 458 visitors at the booth, one-third was FPT's exisiting clients who came to discuss further on akaBot tools that could potentially be scaled within their businesses such as akaBot Studio, akaBot Center, akaBot Agent, etc.
"FPT's module to develop robots – akaBot Studio has the same convenient interface as UiPath tool, and the module to manage robots akaBot Center has the equivalent functions of Automation Anywhere (AA)", a client said. "The Japanese interface of akaBot also makes the tool very user-friendly", he added.
FPT Japan has actively participated in RPA forums and conferences. The company currently employs more than 500 engineers working round the clock to design and operate RPA solutions for companies in Japan and other countries, most of them are proficient in business analytics and capable of operating bots on at least two different RPA platforms.
To learn how FPT's comprehensive RPA solution can add value to your business, visit the product website here.