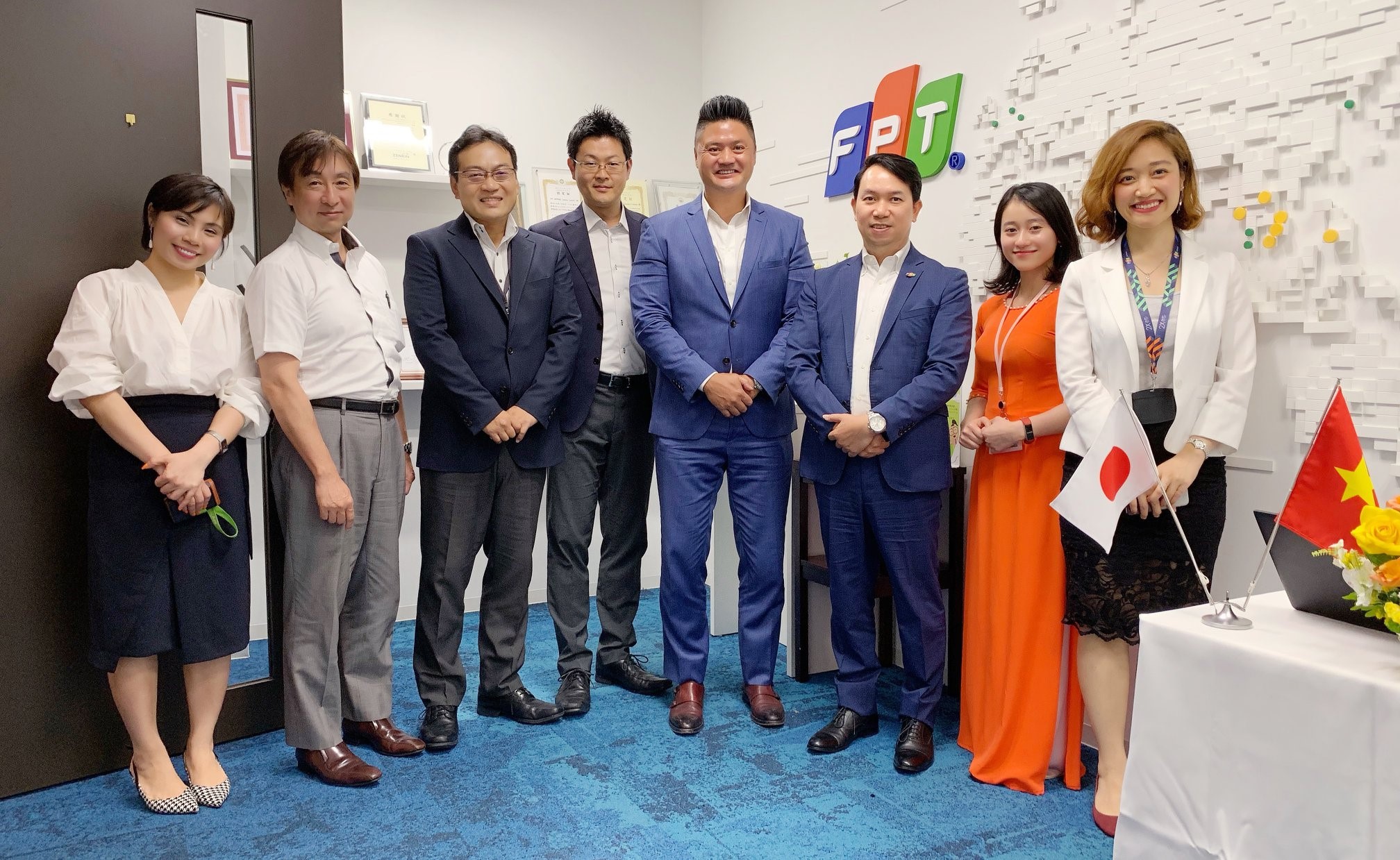 Vietnam's largest tech firm FPT has recently signed the Managed Services Partner agreement with global software firm OutSystems, a strategic move that helps both sides strengthen foothold in the Japanese market through low-code platforms.
Being the first Managed Services Partner of OutSystems in Japan, FPT will provide a comprehensive range of services from development, operations to maintenance of software applications on its low-code platform. Low code, as defined by is OutSystems, is a software development approach that enables faster delivery of applications, hence faster time-to-market.
According to Mr. Arnold Consengco, OutSystems's Northeast Asia and Japan Regional Vice President, the partner choice is a testament to FPT's strength not only in terms the of digital workforce but also technological capabilities.
"FPT has a large number of resources, multi-language capabilities as well as a strong position in the Japanese market since it is a very large base for the company. I believe it has a lot to offer and to bring that offshore development capability to Japan", he said.
Low-code has helped OutSystems customers achieve exceptional results, from a 253 percent increase in returning on investment in seven months to launching 60 apps in less than two years, saving 650 days of development efforts.
By 2024, low-code application development will be responsible for more than 65 percent of application development activities globally, according to a report released by Gartner last year. Asia Pacific, including Japan, is expected to record the fastest growth in 2019-2024.
"This is where I believe both companies could leverage our resources and build a bigger ecosystem to deliver more projects to more customers. The future basis for commercial engagement with customers in Japan is not based on how cheap you can do something, but rather, how fast you can do it", Arnold said.
"With labor shortage, Japanese businesses have actively adopted digital technologies such as low code to enhance their productivity and competitiveness. We really look forward to working with OutSystems to accelerate digital transformation in the country", said FPT Chairman Dr. Truong Gia Binh.
Since entering Japan in 2005, FPT has dedicated nearly 10,000 employees, both working onsite and offshore, to helping local companies address their digital challenges. The company is set to become the global top 50 world-class provider of comprehensive digital services and solutions by 2030.
About FPT Corporation
FPT Corporation is a global leading technology and IT services provider headquartered in Vietnam, with nearly US$1.2 billion in revenue and 29,000 employees. As a pioneer in digital transformation, FPT delivers world-class services in Smart factory, Digital platforms, RPA, AI, IoT, Enterprise Mobility, Cloud, AR/VR, Embedded Systems, Managed services, Testing, Platform modernization, Business Applications, Application Services, BPO, and more. The company has served over 700+ customers worldwide, a hundred of which are Fortune Global 500 companies in the industries of Aerospace & Aviation, Automotive, Banking and Finance, Logistics & Transportation, Utilities and more. For more information, please visit www.fpt-software.com.
About OutSystems
Thousands of customers worldwide trust OutSystems, the number one low-code platform for rapid application development. Engineers with an obsessive attention to detail crafted every aspect of the OutSystems platform to help organizations build enterprise-grade apps and transform their business faster. OutSystems is the only solution that combines the power of low-code development with advanced mobile capabilities, enabling visual development of entire application portfolios that easily integrate with existing systems. To learn more, please visit: www.outsystems.com
Media Contact
Hue Le (Ms.)
FPT Corporation
Email: [email protected]
Mobile: +84866867745