FPT Japan has just informed about their participation in "Beyond Blockchain technology program" held by SBI Holdings and SBI Ripple Aia – one of its affiliates who major in implementing platform for new-generation payment all over Asia.
"Beyond Blockchain technology program" started in October 2017 with the participation of 24 leading ICT corporations such as NTT Data, Microsoft Japan, IBM Japan, Oracle Japan, SAP Japan, etc. The program aims at popularizing updated technologies of Blockchain, Distributed Ledger Technology and Bitcoin.
FPT Japan is one of the first partners to join this program and warmly supported by SBI. FPT engineers will be trained and inspect themes given by the program together with experts as well as other pioneering companies in the field of Blockchain technology.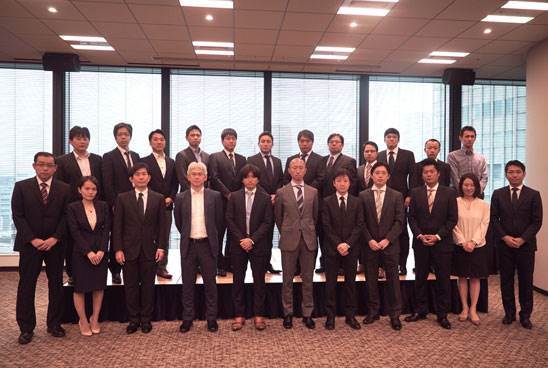 To FPT Japan in particular and FPT in general, going in for this program will expand business of Blockchain technology with a view to approaching potentials clients from banks in Japan, Vietnam and other Asian countries. FPT is now strongly promoting Digital Transformation services. This opportunity with Blockchain helps to complete the field of Fintech, thus leverages FPT's competitiveness as well as enhances the company's value chain in ICT.
FPT – with its advantage of abundant resources – always takes initiatives in addressing and implementing the latest technology. The company is an SBI's important partner in Fintech to amplify their service offerings together.
SBI Holdings is the pioneering corporation in Fintech not only in Japan but also in the world. One of its affiliates, SBI Ripple Asia focuses on providing Blockchain Ripple solutions in international payment for banks nationwide