FPT has officially opened a new office in Melbourne on Monday, extending its foothold in Australia and capitalizing on the rapid growth of the country' second largest city.
FPT's Melbourne office is located at the heart of the city's emerging mid-town — the Rialto Towers at 525 Collins Street. It is part of FPT Australasia, the company's Sydney-based subsidiary that has been around since 2008. 
"The Melbourne office fortifies our commitment to digital transformation in Australia — with the focus on the East Coast. Combining FPT's offshore and nearshore development resources, we aspire to help more international businesses optimize and digitize their IT operations in a cost-effective manner", said Son Minh Nguyen, managing director of FPT Australasia.
According to Australia's Herald Sun newspaper, Melbourne contributed 28.9 per cent of the national GDP growth. Financial services is the largest focus industry in the city, followed by the information and communications technology sector. 
"Australian clients are sensitive to the latest trends in digital transformation, giving us lots of room for partnership and growth. Following this office's inauguration, we are looking to extend our presence to the West Coast in the near future", Nguyen added.
Over the past ten years, FPT Australasia has catered to roughly 40 businesses, many of which are ASX200 companies operating in various sectors from Communication & Media, BFSI, Retail, Logistics to Healthcare. In addition to the offices in Sydney and Melbourne, the company also employs local staff in Brisbane and Perth.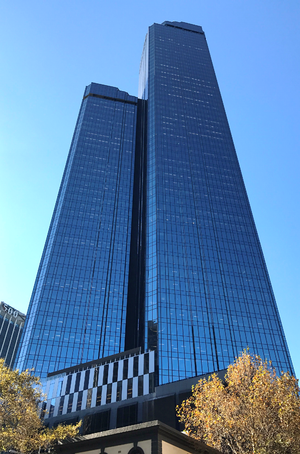 The Rialto Towers where FPT's Melbourne office is being hosted