FPT Software's overseas subsidiary FPT Japan marks its 16th anniversary milestone on November 13, 2021.
Established in 2005, FPT Japan has now expanded its presence to 12 offices and development centre across the country with nearly 1,700 people, becoming the largest overseas ICT company in Japan in terms of employees. FPT Japan has become a strategic partner in digital transformation of several Japanese corporations in manufacturing, banking & finance, agriculture, commerce, and more.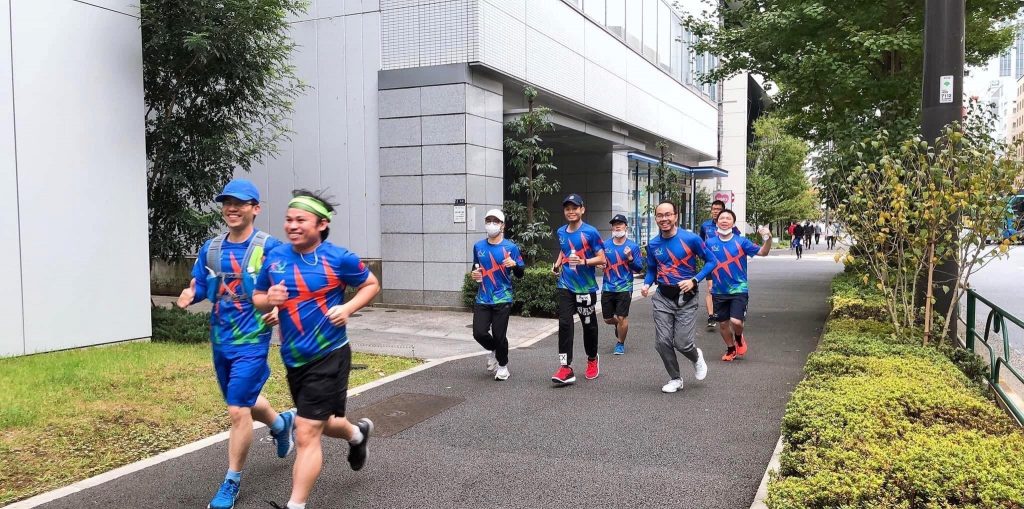 FPT Japan's employees participated in Autumn Half Marathon on October 31, 2021
The company has organized a series of in-person and virtual events to celebrate the anniversary in style. Two sports events held on October 31 and November 7 – the Autumn Half Marathon and the badminton tournament FPT Open – saw high excitement among participants and helped raise the spirits of FPT Japan's staff. Next was "Green Sunday" – a regular volunteer program where employees spend their free time on the weekend to clean up their neighborhoods as a way to spread positivity through environmental protection activities.
On November 11, a tribute event was held in Tokyo to honor 27 long-time employees, most of whom have been with the company since its first day in Japan or even before that. The leadership of FPT Software and FPT Japan saluted the contribution of its employees to the development of the company and hoped that they would continue to inspire next generations with their great enthusiasm at work.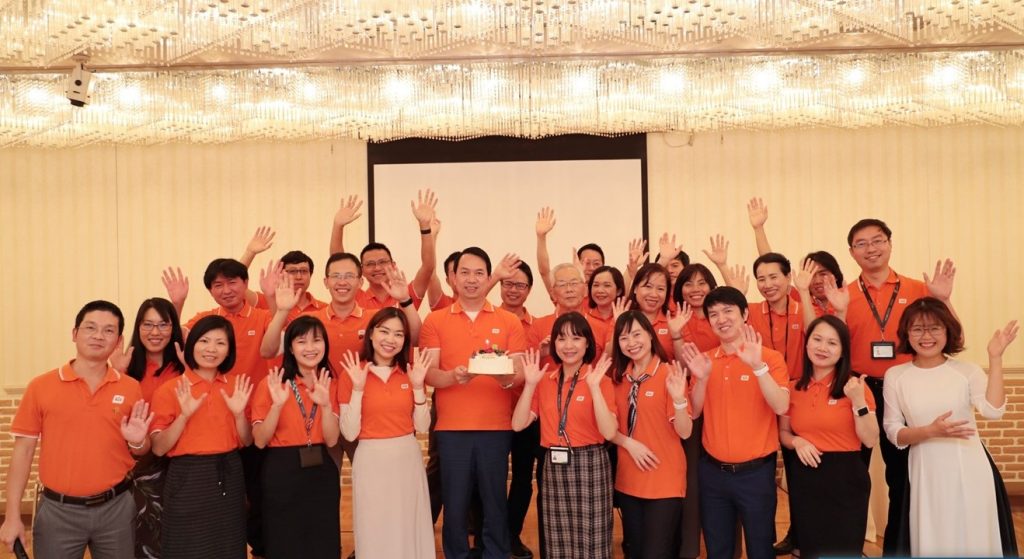 FPT Japan's longtime employees were honored at a tribute event on November 11, 2021
The highlight of the event series was the 16th Anniversary Gala, which was broadcast on FPT Software's social platform. This was an opportunity for all staff members to gather around and reflect on the 16-year journey of FPT Japan, as well as look forward to accomplishing new goals in a challenging yet promising future.
"FPT Japan has grown beyond a software services provider to an end-to-end IT services company and has earned well-deserved reputation in the country. I believe FPT Japan will contribute greatly to making FPT Software a world-class billion-dollar company by 2023", said FPT Software CEO Pham Minh Tuan.