Vietnam's leading end-to-end IT services provider FPT has recently celebrated its 34th birthday with a series of events and entertainment programs across the nation. The event was hosted in-person across five  major cities in the country, together with online activities for ít overseas employees.
Held from September 9th to September 13th, the nationwide birthday party took place in all major cities, including Ho Chi Minh City, Can Tho, Quy Nhon, Da Nang, and ended at its newest headquarter in Hanoi – FPT Tower.
Inspired by Persian culture and the One Thousand and One Nights folk tales, this year's event was themed "Land of Persia", a wordplay marking the 34th birthday of Vietnam's leading ICT company. By choosing this theme, FPT Corporation expected to combine magical and fairy tale elements into all agendas to create a carnivalesque week of celebration that all FPT employees have been waiting for.
Focusing on building up FPT employees' experiences and as an act of honouring their hard work and relentless dedication, the anniversary contained a variety of different acts of entertainment and team-building. The two significant activities: Sports Tournaments or FPT Olympics and Night Festivals, were also live-streamed worldwide for all FPT employees global to enter this atmosphere of celebration. Other online activities, such as writing and photo contests, were organised for FPT-ers to express their feelings and thoughts to their beloved workplace.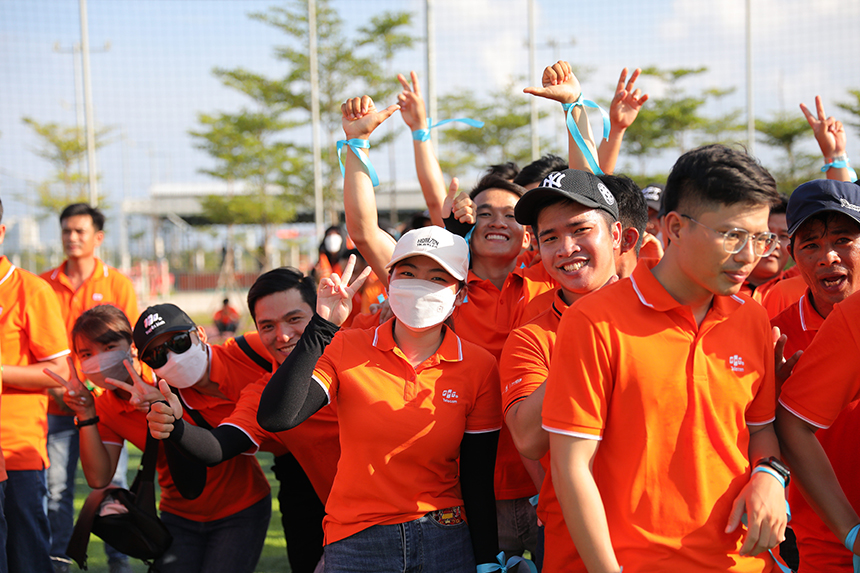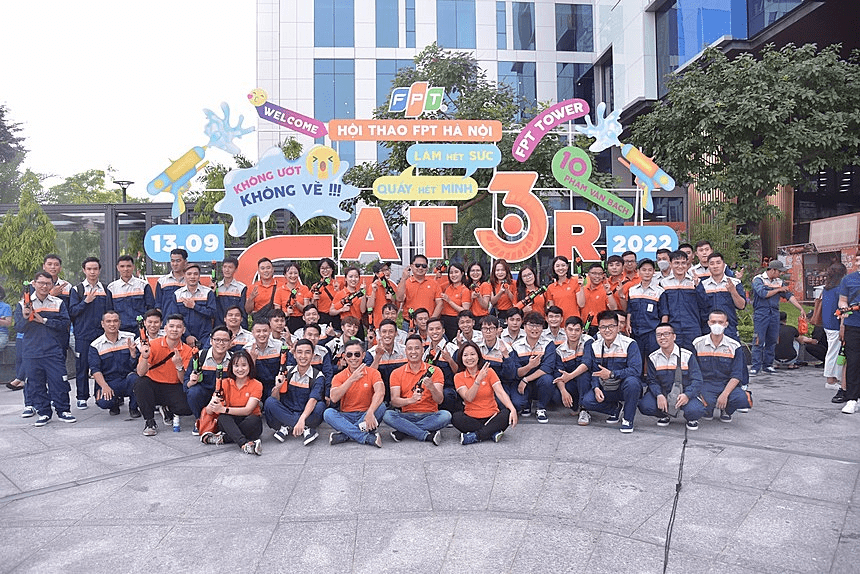 Nationwide employees gathered to celebrate FPT Corporation's 34th birthday
In the morning at the FPT Olympics, FPT employees had the opportunity to experience a variety of collective games such as water gun shooting, archery, hurdle race, etc. FPT Olympics also brought together special entertainment programs from top Vietnamese and international artists and elaborately prepared performances from FPT family members.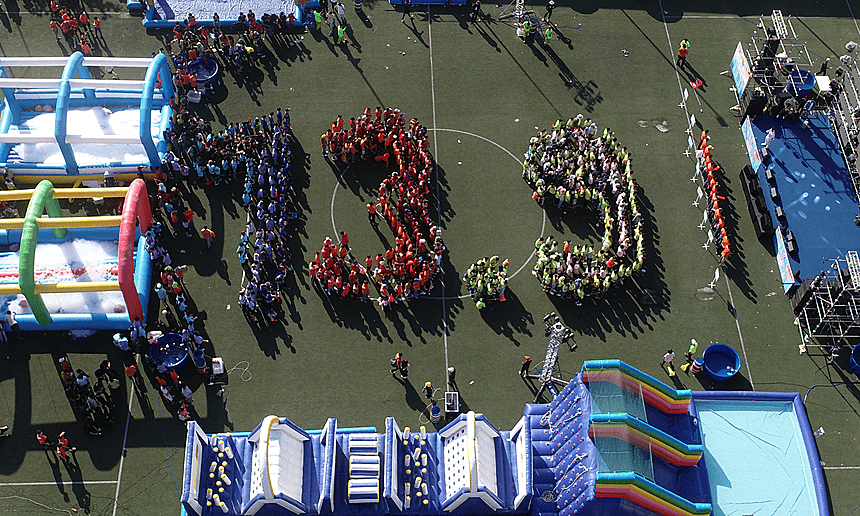 FPT Olympics in Danang City, view from above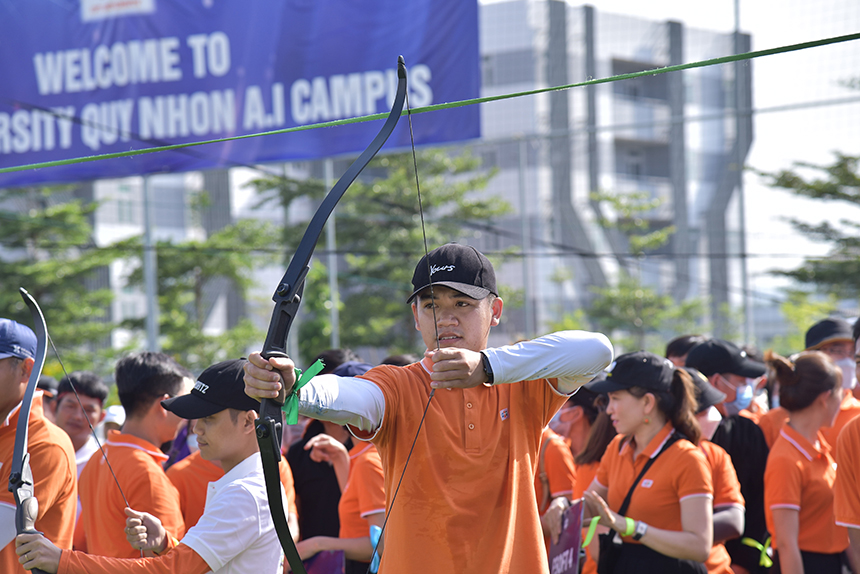 Archery game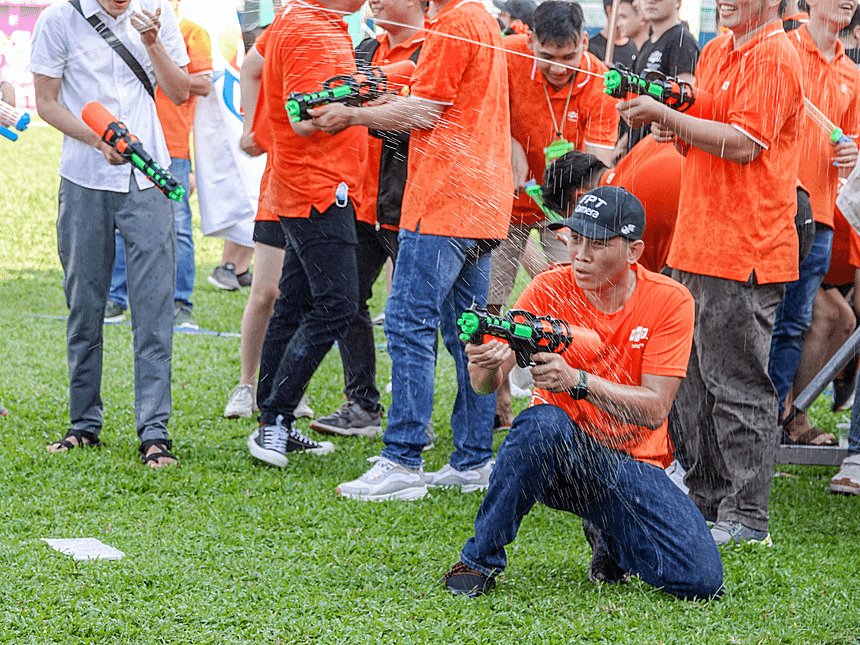 Watergun festival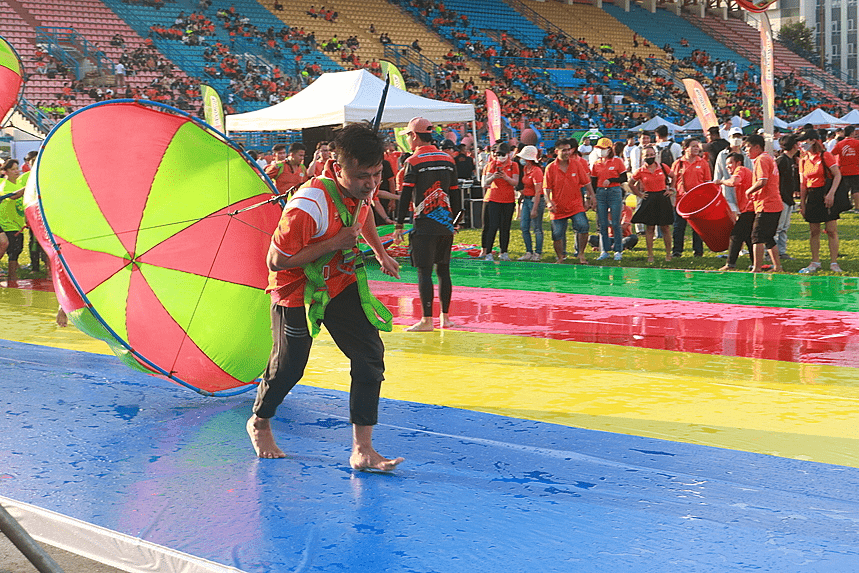 Hurdle race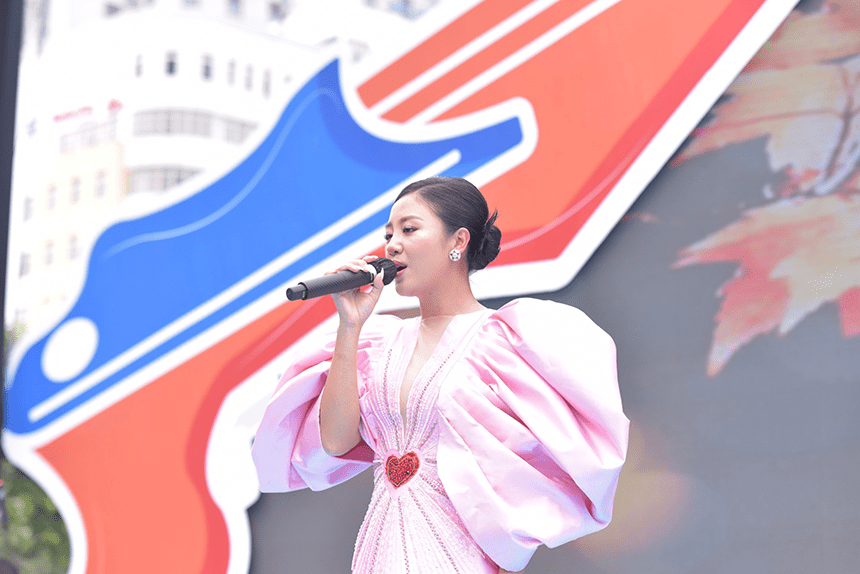 Singer Van Mai Huong on stage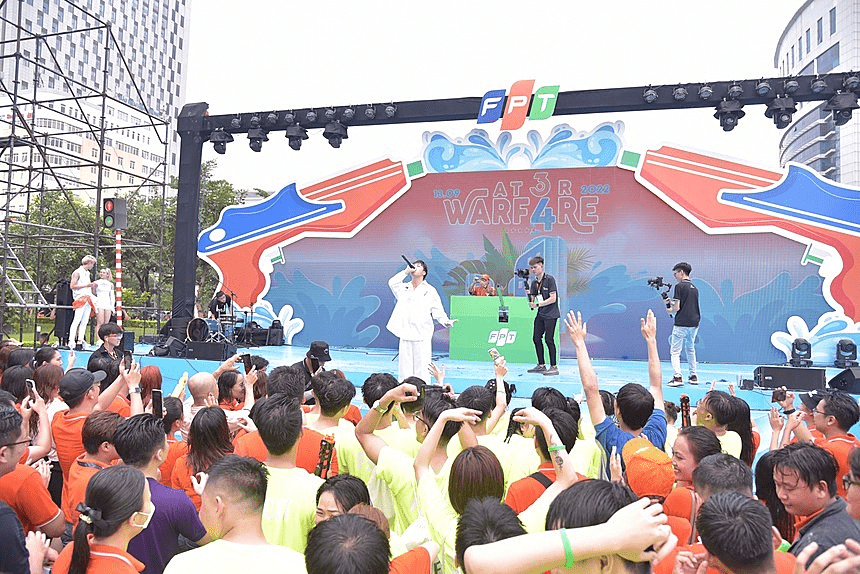 Beatboxer Thai Son
During the Night Festival at each location, representatives from member companies brought special performances and cultural programs to the stage, highlighting the theme "Land of Persia". FPT-ers once again proved their originality when bringing intricating STCo performances, combining various art forms from singing, dancing to theatre drama on stage. As one of FPT's long-lasting traditions, STCo upholds and promotes FPT employees' creativity, helping them express their perspectives on life, work, and team spirit.
Fantastic performance from FPT Corporation's BOD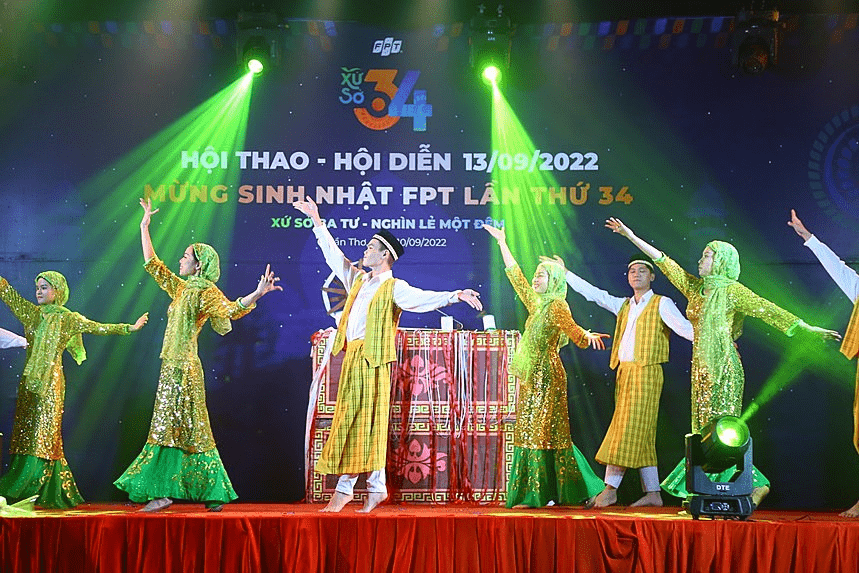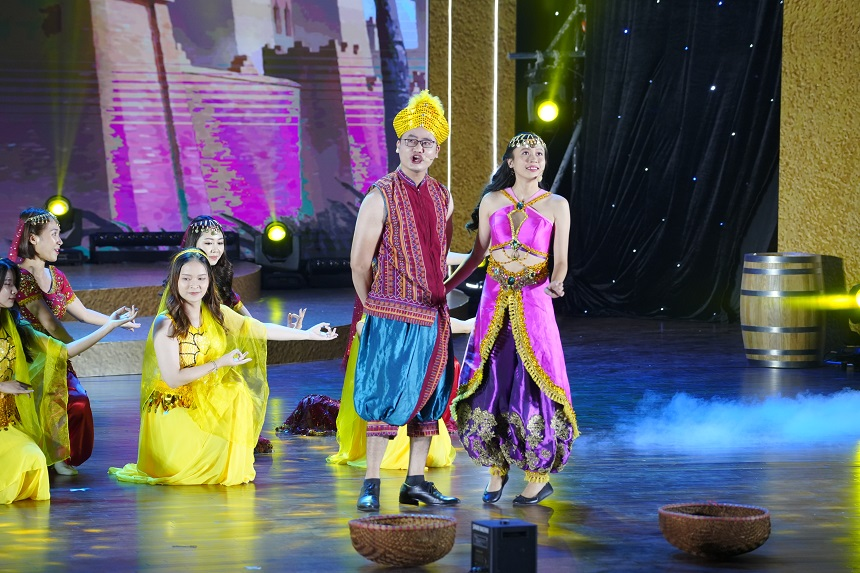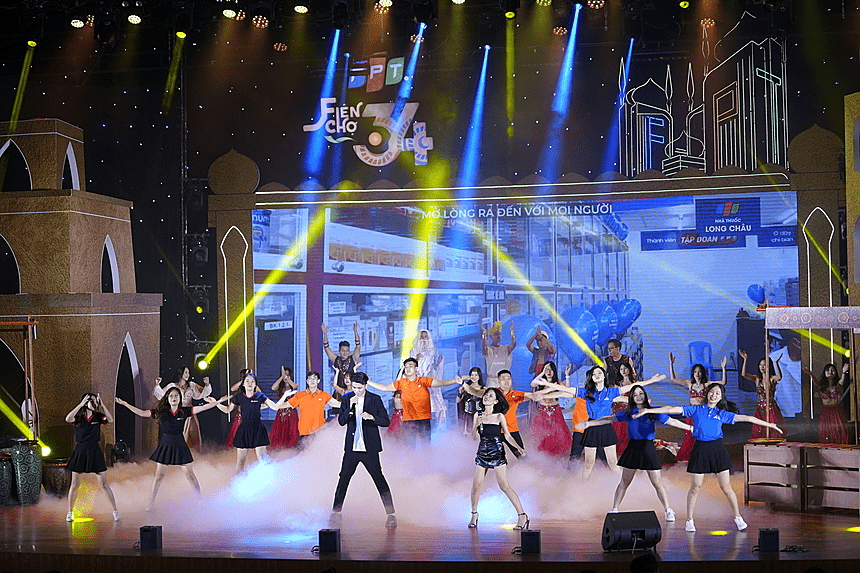 Unique acts from FPT employees
Starting with only 13 employees in Vietnam, FPT Corporation has grown its population to 54,000 with offices in 28 countries and territories worldwide. FPT is now the strategic partner to provide services/solutions for several leading companies in many industries, including over 100 Fortune Global 500 companies and leading technology firms namely GE, Airbus, Siemens, Microsoft, Amazon Web Services and SAP etc.
Together with its eight subsidiary companies including FPT Digital, FPT Smart Cloud, FPT Software, FPT Information System, FPT Telecom, FPT Online Services, FPT Education and FPT Investment, annually, FPT Corporation hosts this festive birthday event for all employees to get together and celebrate.