FPT Japan announced a new strategic partnership with Epicor – a US-based software corporation known for providing business management software such as enterprise resource planning (ERP), customer relationship management (CRM), supply chain management (SCM), aiming to help Epicor grow footprint in the world's third largest IT market.
Recently, FPT Japan and Epicor jointly held the Enterprise Resource Planning (ERP) launch event with the participation of over 40 Japanese companies. At the event, the partnership between FPT Japan and Epicor was established, designing to further accelerate Epicor's international growth and support its cloud-first strategy. Under the collaboration, FPT Japan will help to deliver global ERP solutions to growth-hungry manufacturers in Japan. To be specific, the company will provide Epicor with a complete range of services from system requirement assessment, solution consulting, to project management and support Japanese companies in implementing Epicor ERP.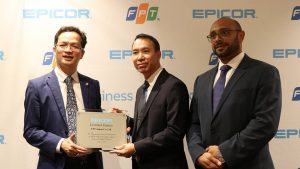 Through the partnership, both FPT Japan and Epicor expect to help local companies boost their top-line growth plans, streamline their operations, preparing for the future of manufacturing. "The innovative and modern technology platform that Epicor provides is well-suited to helping Japanese manufacturers prepare for the factory of the future". Mr. Tran Dang Hoa, CEO of FPT Japan shared. "We are being able to add a leading ERP technology system to our portfolio and working closely with our customers to help them digitally transform their businesses at the same time".
Commenting about the partnership with FPT, Mr. Vincent Tang – Regional Vice President Asia of Epicor said: "As Epicor is under KKR – the world's second largest investment firm – which has collaborated with FPT before, we acknowledge FPT's capabilities through their successful digital transformation projects in Vietnam and in the globe. That Epicor has decided to set a comprehensive partnership with FPT aims to not only increase sales revenue in the short term but also develop our business in Japan in the long term".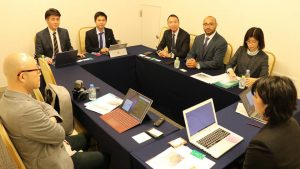 Partnering with Epicor is expected to expand FPT's experience in delivering ERP solutions. Specializing in software development and systems integration, FPT Software is an established value-added reseller (VAR) in the region, having already deployed enterprise resource planning (ERP) solutions and digital transformation projects for 300 enterprises in Japan.
Epicor, one of world leading ERP provider, has more than 40 years of experience in serving over 20,000 clients in 150 countries across a wide range of industries from manufacturing, retails to customer service.