FPT Software is exhibiting at the largest event on Embedded Technology in Japan named "Embedded Technology 2015" held from November 18, 2015 (Wed) to 20 (Fri.) at Pacifico, Yokohama.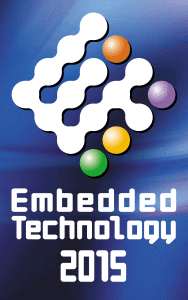 Participating in the event, the company looks to showcase its expertise in Product engineering services regarding Internet of Things, Large-scale Integration, Technology for Automotive domain specifically Infortainment, Connectivity, AUTOSAR, OEM (Original Equipment Manufacturer) – specific application, etc.
For over 10 years FPT Software has been providing product engineering services & solutions which serve to help clients achieve their ultimate goals of reducing time to develop and market new products while maintaining budget at a minimum level. The company has satisfied clients in various industries: Automotive, Mobile, Semiconductor, Construction, Consumer Electronics, Medical Devices and Industrial Manufacturing in hundreds of projects.
For more information about FPT Software's services, please visit us at Embedded System or visit us on event.
Registration at reception on event will be 1000JPY.
Embedded Technology (ET) is one of the world's largest trade show and conference for embedded system designers and managers. The ET Conference & Exhibition introduces advanced technologies and solutions for emerging embedded applications, including digital consumer electronics, automotive, wireless/ubiquitous computing and factory automation.
For more information about the event, please visit http://www.embeddedtech.net/overview.html