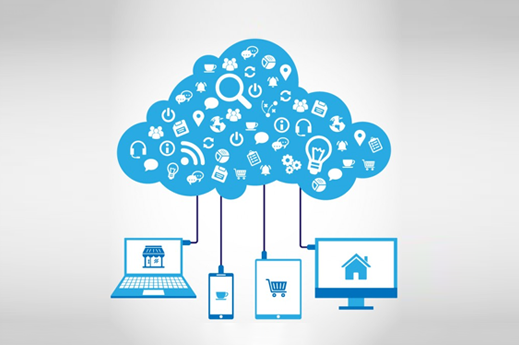 There are numerous tools and technologies available to help an AWS managed service partner like FPT to carry out its day-to-day operations.
The AWS managed service marketplace continues to change rapidly. The majority of service providers address the needs of "old-school" companies who struggle to afford or find the necessary IT skills to support new technologies. There are numerous tools and technologies available to help an AWS managed service partner (MSP) like FPT to carry out its day-to-day operations. Nowadays, an MSP's toolbox may include everything from items that simplify system management to solutions that improve efficiency at the support desk. With a clear view of customers' expectation and years of experience working with AWS and especially in managed service field, FPT determined that technologies and tools are the key differentiators that make us unique. Apart from that, technologies and tools also bring the benefits of delivering higher value services as well as greater customer satisfaction.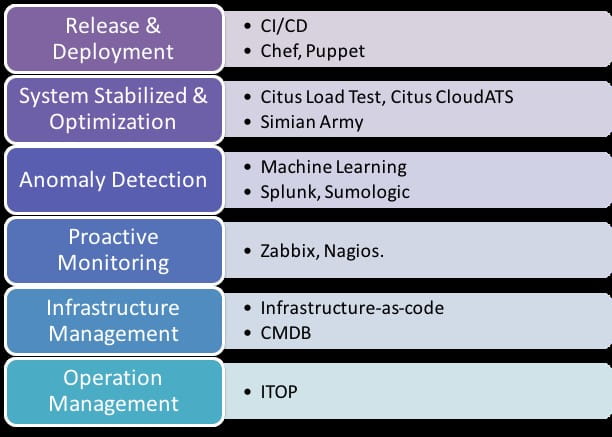 Figure 1. Tools and Technologies in Use for Better Optimization in FPT's Cloud Managed Service for AWS environment
Being able to rapidly identify, prioritize and resolve events which impact customers' infrastructure before they adversely affect the business can often make the difference between success and failure. FPT provides operations management solutions to assist customer to improve operational agility with real-time analytics, accelerate problem identification and resolution with search analytics, and improve operational efficiency with historical analytics. FPT's service will maximize the operational effectiveness, improve efficiency, increase reliability and agility.
Infrastructure Management
Automation is another must-have for advanced service providers. Again, scalability depends on being able to do as much as possible with as few resources as possible. For infrastructure management, automation can help with service and application monitoring as well as network configuration management. The increasing levels of automation, process, and complexity are key areas an MSP can help customers understand, implement, and succeed. FPT applied CMDB and Infrastructure-as-Code to maximize the automation process in infrastructure management.
Proactive Monitoring & Anomaly Detection
Advanced services require the ability to deploy a proactive service level monitoring system that monitors all aspects of a customer's hybrid cloud environment, including the core internal network infrastructure, virtualized servers, storage, and both internal and cloud-based applications and resources. Predictive monitoring services help ensure uptime and higher service levels via proactive and reliable notification of potential issues. Advanced remedial actions should include support not only for rapid response when the circumstances warrant, but also for regular customer reviews to discuss longer term configuration changes, additional resource requirements (e.g. storage), policy changes and so on, based on predictive SLA compliance trend reports.
System Stabilized & Optimization
Traditional IT is dedicated to perfecting and protecting critical infrastructure, and control over hardware is the key to maintaining high availability. Engineers cannot truly test what might happen if that data center fails completely or a random and unpredictable error triggers the failure of multiple components.
Failure is inevitable and unpredictable, whatever the quality of engineers or hardware. This is not to say that cloud infrastructure cannot become highly available, but that the failure of a single component may be more difficult to predict or control.
There is only one real way to prove availability on the cloud empirically: break, remove, overburden the infrastructure, and see if the applications stay up. Break everything, learn from what fails, eliminate single points of failure, and keep testing. FPT provides experts and tools, not only OSS/commercial tools (Simian Army for AWS environment) but also in-house tools developed by FPT (Citus Cloud Load Test, Citus CloudATS).
Moving to the cloud provides a range of advantages beyond cost savings, the primary of which is the opportunity to innovate. One of the first ways to take advantage of that opportunity is to add automation. The more you can automate, the more you can enhance efficiency, which in turn enhances productivity and reduces risks and costs. As part of that automation, consider continuous integration/continuous delivery and deployment. CI/CD builds on agile methodology to automate the entire process from development and testing through deployment. A CI/CD and DevOps approach will serve to advance innovation and efficiency dramatically. Providing managed service coupled with DevOps and CI/CD, FPT will bring back a lot of those cost savings initially expected with a cloud environment.
Summary
Developing advanced services requires a combination of the right skills, resources, processes and technology; in effect, a higher level of organizational maturity. Larger customers tend to develop greater levels of process and IT maturity themselves in order to manage their own growing IT environment. When they turn to a managed service provider for help they expect at least an equivalent level of service provider maturity.
Having the right tools and choosing the modern technologies does not guarantee success in the competitive MSP marketplace, but it can help FPT create and differentiate more advanced services, demonstrate the ability to support customer-required SLAs, and scale to support larger and more profitable customers.
More technology blog posts will be uploaded weekly. Make sure that you won't miss any!