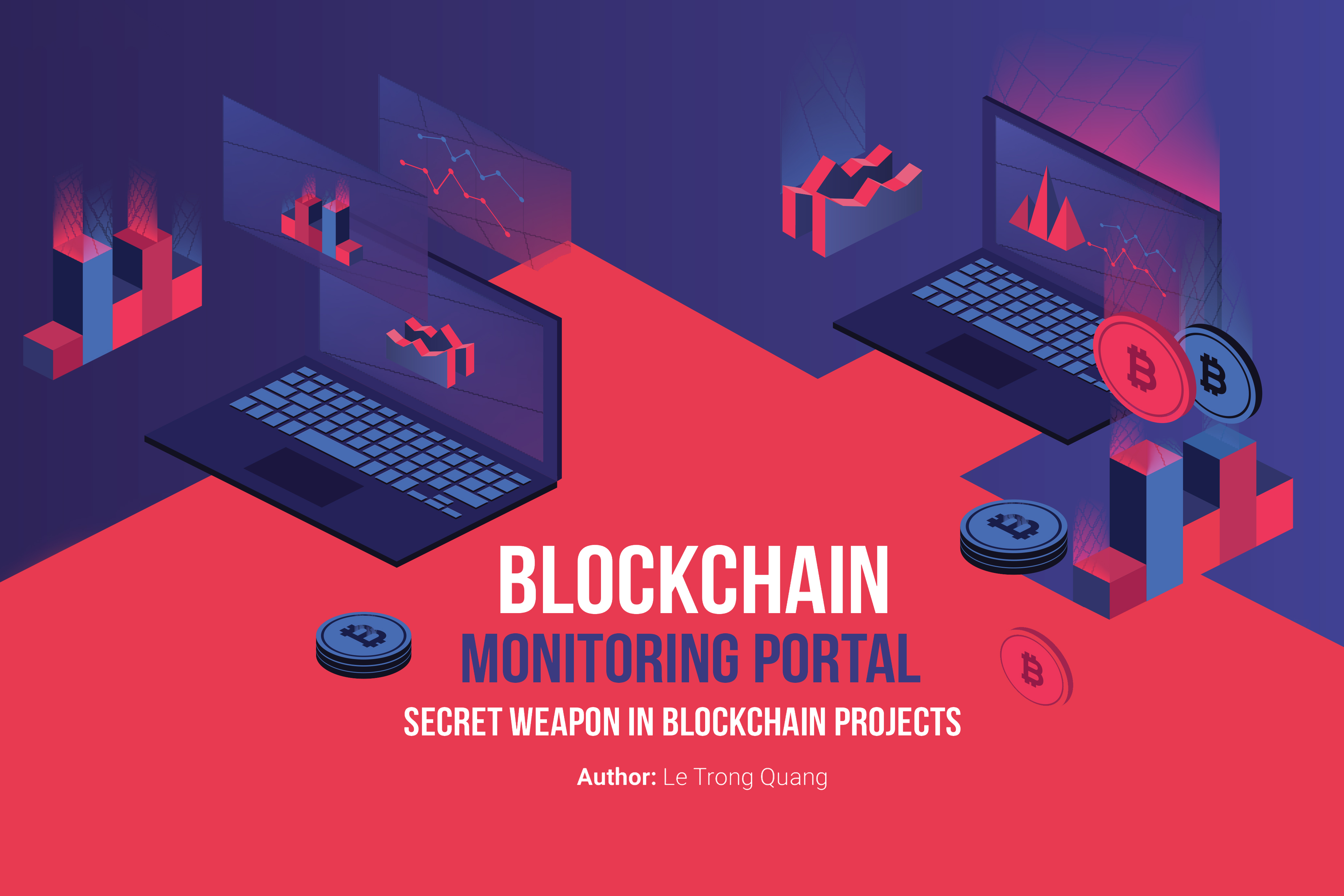 Monitoring Portal (BMP) is a product which is developed by FPT Software to build up a Blockchain network in just a few clicks, enable to deploy on a wide variety of infrastructures including AWS, Azure or on-premises servers.
With the explosion of cryptocurrency, Blockchain Technology has become a potential candidate for resolving global business problems. Large corporations including IBM, Microsoft, Amazon, SAP, Oracle have offered separate services intended for Blockchain. The Blockchain network tested by JP Morgan in conjunction with Royal Bank of Canada and ANZ has associated with over 70 global banks to handle issues during transfer processes. SIX – which owns and manages the Swiss stock exchange – has taken a minority stake in start-up PassOn AG as part of its strategy to build a digital asset custody. In addition, Walmart has requested food suppliers to use Blockchain to monitor quality and production processes.
Any enterprises would like to take advantage of technologies to maximize business value. However, when approaching the problem of Blockchain, they always encounter difficult problems in terms of technology:
Select a suitable technology to put into implement, execute testing quickly and effectively.
Deployment complicated models related to a broad range of components including Orderer, Kafka Zookeeper Cluster, Organization Peers, Endorsement Peers, CAs, CouchDB ...
Blockchain human resources are required to possess specialized skills such as Ansible, Docker, Kubernetes or cloud computing platforms of AWS, Azure, Google Cloud…
Cost optimization solution for handling arising change requests of Blockchain infrastructure.
(Related: Improve the Effectiveness of Customer Authentication with eKYC)
Monitoring Portal (BMP) is a product developed by FPT Software to build up a Blockchain network in just a few clicks. It almost supports currently well-known Blockchain platforms such as Hyperledger Fabric, Ethereum, EOS. Also, Monitoring Portal enables to deploy on multiple infrastructures including AWS, Azure or on-premises servers. The beta version supports the following key functions:
Enable to create a Blockchain network under a template or customization.
Automatically build up a network in a few clicks.
Monitor and manage nodes as well as services.
Enable to add new nodes and services to existing services.
Deploy and access smart contracts.
The product will help developers build and operate flexible Blockchain infrastructures based on actual business demands in a convenient manner with a wide variety of technology options. Instead of spending much time and abundant efforts on this, developers can focus on implementing dApp to meet the market's needs.
(You might also interest in Privacy In A Data-Driven Society)
Compared to similar solutions on the market such as Hyperledger Cello and IBM Blockchain's Service Portal, BPM stands out for three main advantages:
Support multi-Blockchain platforms and infrastructures.
Support the customization of Blockchain network model.
Competitive licensing fees.
In the upcoming time, BPM will be developed towards SaaS, with an aim at providing additional utilities, superior functionalities to dApp users and developers based on the Blockchain platform. In the near future, BPM will provide security features such as Hyperledger Fabric's RBAC, EOSIO's DAO from EOSIO and Ethereum; support the development of dApp including the integration with Hyperledger Composer, account management of users and developers.
With this vision, promisingly BPM will be the potential product meeting diverse enterprises' demands when using the technology of Blockchain. In addition, BPM will be an FSOFT's specialized technology highlight in the technology era 4.0.
Visit here for more infomation about our Blockchain services.
For more readings on blockchain, please click here!