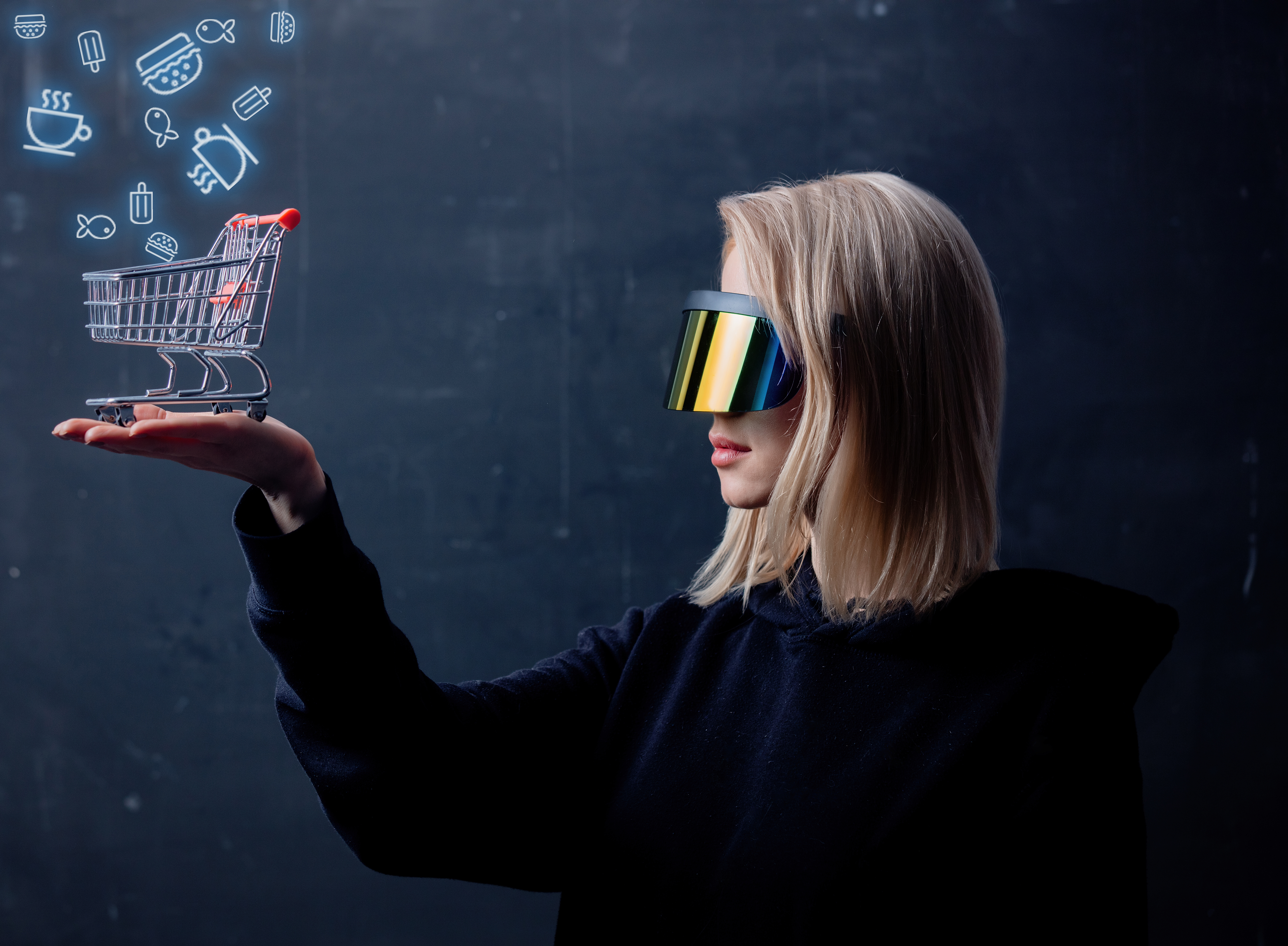 The retail industry is making a swift recovery from the pandemic. In the UK alone, the sales volume of the recent three months is 3.1% higher than the same period a year earlier [1]. As the consumer landscape was significantly changed by the outbreak, retailers now turn to technology to fuel their sustainable growth. Indeed, retailers are partnering up with tech specialists to provide shoppers with enhanced experiences and advanced technology. On a global scale, retail technology deals reached US$ 40.2 billion in 2020 [2].
Let's explore three emerging tech trends that potentially reset the retail game and open up a new area for the sector.
Robotic Process Automation (RPA)
The benefits of RPA in retails are twofold. On the one hand, automation helps retailers achieve cost optimization, and subsequently, higher profit margins. It is undeniable that the retail sector has been experiencing a narrowing profit margin, even during the prime age of consumerism before the pandemic. In fact, the European markets have altogether recorded a downtrend in pre-tax profit margins. In the UK, retailers have witnessed a falling margin from 9.2% in 2011 to just 5.5% in 2020. Similarly, in Italy, the numbers for 2011 and 2020 are 6.5% and 4.7%, respectively. On average, European retailers are forecasted to run on an even thinner margin of 3.7% by 2025 [3]. Hence, adopting RPA is one strategic move to hedge against the profit situation.
Automation benefits retailers' cost structure by improving production efficiency amid an increasing workload, resulting from a fierce competitive landscape and its subsequent shorter lead time. Specifically, for the apparel industry, lead time remains 30 – 90 days from design to putting products on shelves [4], for ultra-fast fashion retailers, it can be as little as 1 – 2 weeks. Such more frequent product introduction requires more regular monitoring, including price adjustment, demand forecast, and in-store set-up, just to name a few. This massive increase in workload would put huge pressure on human labor, who are already prone to making errors. Thus, automating these tasks improves efficiency by improving both task completion time and accuracy rate. Superdry, a UK-based clothing retailer, provides a case study of a successful RPA adoption. By using intelligent goods-to-person robotic systems, Superdry had automated its process of selecting, lifting, and transporting modular pick-walls to the operative. With pick-to-light technology (a light-based system that navigates operators), they had successfully reduced human operators' walking time, increased up to 600 picks items per hour, and maximized their design capability to 99.9%. The company also applied automated logistics and sewing machines to reduce lead time and triple the daily production capacity, from under 100 to 350 units per hour [5]. Similarly, Tesco, a global supermarket chain, managed to improve 25% in efficiency across all businesses and leveraged up to £200 million in the bottom-line thanks to their RPA adoption [6].
On the other hand, in-store automation allows retailers to provide enhanced customer experience, resulting in higher sales revenues and brand loyalty. Indeed, digitization of customer service is now a must-have in the retail sector. According to Capgemini, nearly half of the consumers are willing to move their online purchase to a retailer with stores that utilizes automation innovation [7]. What is more, 66% of consumers believe that their shopping experience can be enhanced by in-store automation [8].
Joining forces with other technologies, RPA has the potential to reinvent the customer experience. One example is the "Smart Shelves", a combined effort by RPA, IoT and the Cloud, which has recently emerged as a critical enabler of digital retail. With weight sensors installed within or underneath, smart shelves allow real-time monitoring of inventory levels, out-of-stock status, and potential theft of goods. This technology has significantly improved the inventory management accuracy to 95% - a 30% increase from pre-tech solutions, according to a study by the Auburn University RFID Lab [9]. This in turn enables undisrupted services for the customers and avoids loss of sales due to stockout for retailers. Furthermore, the smart shelves technology can interact with smart apps installed on customers' smartphones and provides customized product displays based on past purchases. As the customers walk through the store's aisle with their shopping list created in the app, the smart shelves can even interact with the list and direct them to their searching items.
Want to explore RPA in retail further? Check out this infographic here.
Extended reality (XR)
Extended reality (XR), an umbrella term for all tech that merges the physical and virtual environment, has shown increasing popularity in the new retail landscape. Accordingly, the VR and AR in retail market is projected to reach nearly US$18 billion by 2028; with a compound annual growth rate of 24.8% between 2021 and 2028 [10]. From a consumers' perspective, XR is considered an important enhancer of customer experience, with 51% of the surveyed planning to utilize this innovation for item evaluation [11]. According to Early Metrics, 61% of US-based buyers say AR has changed where they choose to shop, and 40% of customers are willing to pay more if they could encounter the products through AR [12].
XR in retails helps blur the line between online and offline shopping experiences, allowing customers to get "hands-on" with products in a virtual environment. For example, BMW's "Virtual Viewer" tool allows potential buyers to customize, examine and view cars in life-size, at any of their preferred locations [13]. Likewise, the "View In Your Space" mobile tool created by Lowe, the second-biggest home improvement chain, allows customers to place lifelike, size-accurate items from the company's spring catalog into their outdoor spaces. This adoption helps customers to break through the difficulty in visualizing the product in reality and design consistency - a leading cause for the stall-out of home improvement projects and the resulting loss of US$70 billion in sales for the entire industry [14]. Similarly, shopping malls are leveraging XR to reinvent the shopping experience with futuristic events. Aeon Mall, the Japanese shopping mall chain, has collaborated with the creative company - NAKED to incorporate the infamous NAKED Flower show in their shopping center. Activated by a QR code on the AEON mall app, the event allows customers to view a personalized flower show with the ability to be experienced with all five senses [15].
Artificial Intelligence (AI)
In retail, AI has quickly become popular and is widely used to provide more efficient, personalized customer service and smoother customer engagement. The AI in the retail market is expected to grow at a CAGR of 34.4% and reach US$19.9 billion by 2027 [16]. And McKinsey estimated the potential yearly value of AI contribution to the retail industry to reach US$400 - 800 billion globally [17]. Moreover, with the growing online retail sales and an escalating focus on enhancing customers' shopping experience, retailers are showing interest in AI. Indeed, A survey conducted by the Research Management Group indicated that 83% of retail executives had "substantial plans" to leverage the technology in the next two years [18'].
AI in retails is key to generating business insights through data, leading to enhanced customer experiences, improved sales revenues, and agile operations. As consumers are growing higher expectations for retailers to gain better insights (66% of the respondents want brands to understand their individual needs [19]), retailers who can provide personalized services will be the ones that lead. With AI, retailers build unique profiles of their customers and individually tailor their products, advertisements, and services to different consumer profiles. For example, Lotte Mart, a Korean hypermarket, uses Amazon Personalize service to offer tailored recommendations to its frequent customers and achieved a 5 times higher response rate to recommended products than previous solutions. The AI-based system also increased the number of products that the customer has never purchased before to 40% [18].
On the other hand, AI in the retail supply chain can be used for restocking. By examining various factors in conjunction, including history of sales, locations, weather, and trends, AI algorithms can help forecast demand, minimize inventory and avoid out-of-stock scenarios. Walmart is a pioneer in experimenting with such AI applications. The company has established the Intelligent Retail Lab consisting of hundreds of sensors and cameras paired with real-time analytics that allow identifying out-of-stock products and notifying store managers immediately via an internal app. Its new technology, Personal Shopper, powered by deep learning AI, possesses the ability to analyse hundreds of variables such as size, type, brand, aggregate shopper data, individual customer preference, and current inventory to identify the next best items for customers if their preferred choices are out of stock. This new technology has raised the customer's substitute acceptance rate to a whopping 95% [19]
Moving Forward
The pandemic has undoubtedly accelerated digital transformation in retails. The global digital transformation market in retails is expected to reach US$390 billion by 2026 [20]. As the retail landscape has entered a new normal, the two previously separated entities of online and in-store retails will continue to merge. And embracing digital transformation is the next strategic priority to ensure competitive advantages and maintain sustainable development.
Sources:
[1] Office for National Statistics. Retail sales, Great Britain: January 2022
[2] Statista. Share of global retail technology deals made in 2020, by region.
[3] Alvarez &Marsal. The Shape of Retail: The true cost of online.
[4] Flieber. It's time to stop guessing and get control of long lead times in the apparel industry.
[5] IT in the Supply chain. Fast fashion, faster robotics.
[6] Technative. RPA helps online retail growth
[7] Capgemini. Report: Automation in Retail Stores
[8] Shopify. Retail Technology: Upgrade Your Toolstack With These 6 Trends.
[9] Auburn University RFID Lab. EPC-enabled Item Level RFID Transforms the
Omni-Channel Shopping Experience
[10] The Insight Partners. $17.86Bn Virtual Reality and Augmented Reality in Retail
[11] Nielsen. Augmented Retail: The new consumer reality.
[12] Early Metrics. Infographic – The Retail Revolution: key trends in the e-commerce market
[13] Forbes. The Five Biggest Retail Tech Trends In 2022.
[14] CSA. Lowe's launches mobile AR tool to introduce its spring collection to Android users
[15] Moshi Moshi Nippon. NAKED FLOWERS XR Illumination Event Coming to AEON Mall Okayama
[16] PRNewswire. Artificial Intelligence in Retail Market
[17] McKinsey. Grocers can fuel growth with advanced analytics
[18'] Daisy Intelligence. Retailers Stepping Up AI Investment in 2022
[19] Salesforce. What Are Customer Expectations, and How Have They Changed?
[18] Amazon. Personalize your customer experiences
[19] CHI. Artificial Intelligence in the Retail Industry: Improving Shopping Experience
[20] Mordor Intelligence. Digital transformation market in retail.