Amazon Web Services (AWS), the world's most renowned and comprehensive cloud computing platform, recently recognized FPT Software as a Well-Architected Partner. This achievement is the continuous effort created by FPT Software Global Digital Transformation team, which aims to further implement strategic collaborations with AWS and enhance FPT Software's capabilities in Cloud Computing to global clients.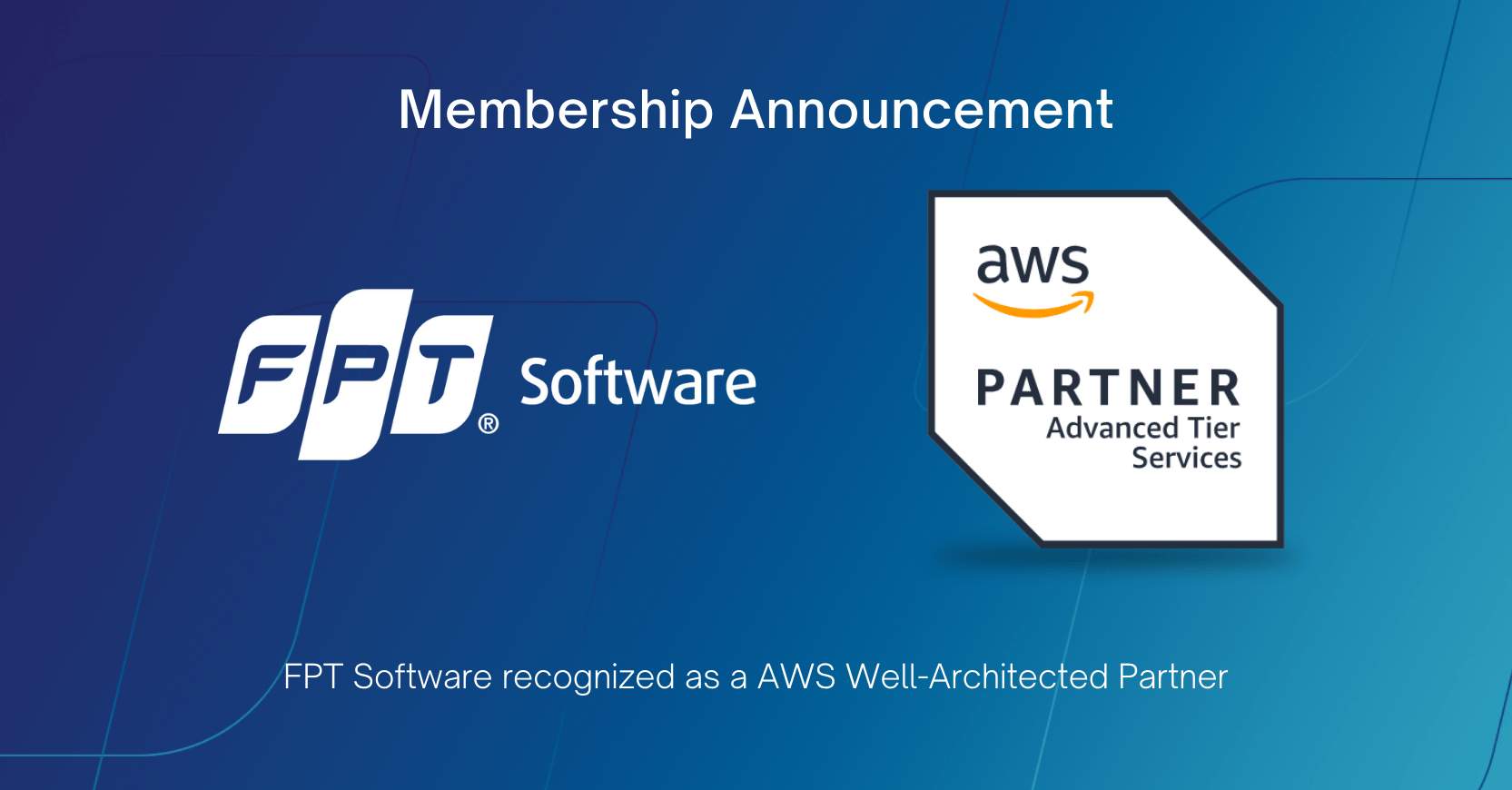 "It is our honour to receive this status," said Sebastien Homo, Head of Presales – FPT Software's Global Digital Transformation. "In the past years, FPT Software has partnered with AWS and was accredited with numerous notable recognitions. Being certified as AWS's Well-Architected Partner will further enhance our position as a global digital transformation pioneer and a trusted partner to our prospects, especially amid today's digitalization wave", he added. 
"In the future, FPT Software will continue to leverage our engineers' skills and expertise to provide our clients with the best solutions to achieve your organizational goals.", Sebastien pledged.
AWS Well-Architected is a high-level certification that affirms the ability of Cloud architects to build secure, sustainable, and optimized infrastructure for different applications and workloads. The AWS Well-Architected Partner title evaluates AWS partners based on six criteria: Operational Excellence, Security, Reliability, Performance Efficiency, Cost Optimization and Sustainability. 
Partnered with AWS for over ten years, owning over 600 AWS-certified resources and more than 100 projects worldwide, FPT Software has proven its ability to help businesses fully use AWS as the innovation platform for digital transformation. Based on the six key pillars of AWS Well-Architected, the company's abundant resources, and experience in Cloud, FPT Software is confident in applying efficient methods and architecture, aiming to take on large projects and bring outstanding efficiency to its customers. Vietnam's leading IT firm also provides a comprehensive package of cloud security services to assist businesses in mitigating the cyber risks and threats that evolve with the growth of cloud adaptation.
By the end of 2023, the company sets to become AWS's Managed Services Provider, increasing the number of certified resources to over 1000. At the same time, FPT Software and its architects will continue to exploit its expertise in AWS's relevant fields, such as DevOps, Data & Analytics, and Security, to become AWS's total solution provider.