On January 25, the construction of FPT Software's third campus for technology solution research and development (F-town 3) was commenced. Prior to this, F-town 1 and F-town 2 have been in operation since 2011 and 2014, respectively.
Located in a 52,000-square meter area, F-town 3, with the capacity of 7,500 employees, will be the largest software center in Saigon Hi-tech Park (SHTP). With three campuses in Ho Chi Minh, FPT Software has become the enterprise with the highest investment in SHTP.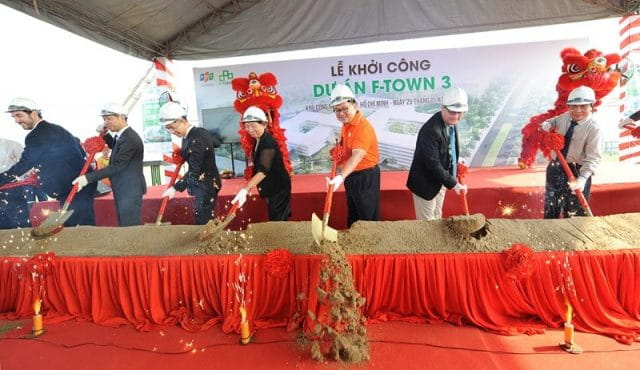 Currently, FPT Software Ho Chi Minh has more than 3,200 employees. The first phase of F-town 3 construction is expected to complete by the end of 2020, providing working space for 5,000 software engineers.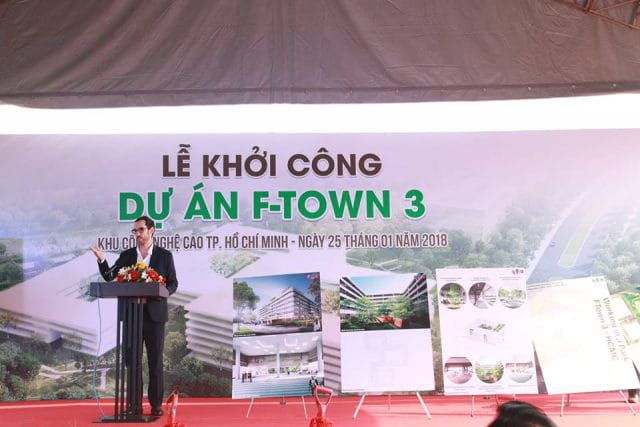 F-town 3 will be constructed as a Smart Building by integrating smart solutions for saving energy, smart meeting rooms, voice-interaction solutions as well as IoT and AI applications based on the Smart Building Solution Partnership agreement among FPT Software Ho Chi Minh, Phillips Lighting and Amazon Web Services (AWS).