Honda Motor Co., Ltd. (Honda) and FPT Software Japan Co.,Ltd. (FPT Software's subsidiary in Japan, FPT Software Japan) have signed an agreement (Agreement) to consider to expand opportunities for mutual cooperation in the field of IT service management for global mutual benefits from a long-term perspective.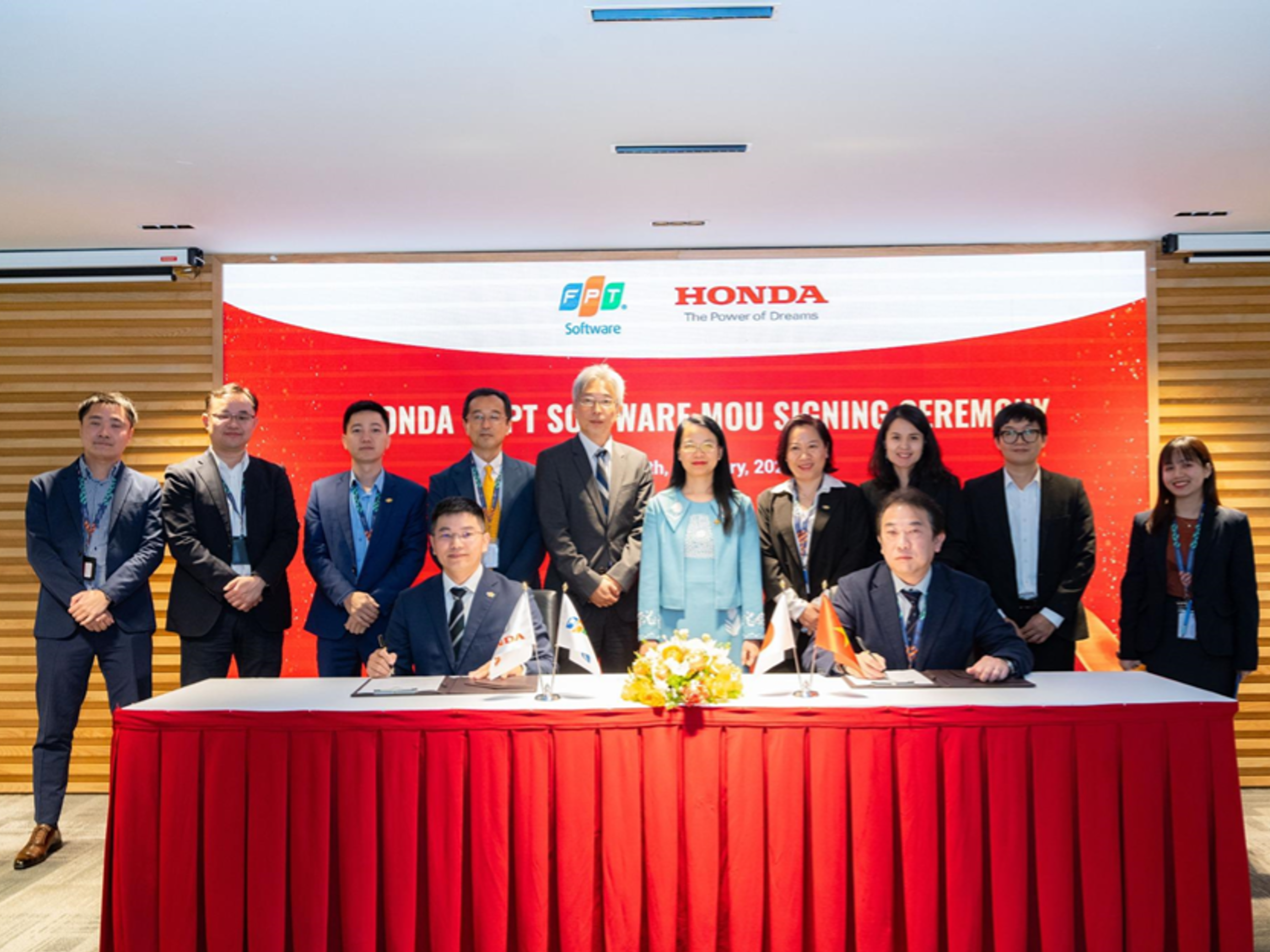 Representatives of Honda and FPT Software Japan at the agreement signing ceremony
Recently, Honda delegation has visited Hola Park CodeCation campus, which is known for its green and modern technology environment, and home to nearly 10,000 FPT Software software engineers. From there, Honda and FPT Software Japan have entered into the Agreement.
According to the Agreement, FPT Software Japan considers to (i) set up an on-site team in Japan in charge of development, maintenance and operation of IT service works, (ii) work closely with Honda, aiming to reduce development and operational costs incurred by Honda by up to 30% and (iii) prepare the Offshore Delivery Centre (ODC) dedicated to Honda and increase the workforce of the ODC to a few hundred people until the end of 2025.
In 2021, both parties have also entered into a service agreement to launch a project for building a connected automotive system with a smartphone application. FPT Software has also developed Honda+ Cloud apps with modern features, benefiting 4.5 million customers in Vietnam for Honda Vietnam Co., Ltd., a group company of Honda.
FPT Software has around 3,800 automotive software developers and being the first Vietnamese firm to achieve A-SPICE Level 3 accreditation which signifies their expertise in software and automotive technology. FPT Software's automotive technology satisfies international AUTOSAR standards. Its revenue grew by 40% in 2022, making an important contribution to realizing the FPT Software's goal of $1 billion revenue by 2023.
FPT Software is a partner to numerous renowned automobile manufacturers from Japan, Korea, and the European Union. They specialize in Automotive Applications, Design, Automotive Software Testing, and IT/ERP, providing solutions for next-generation vehicles. In 2022, FPT Software organized the Automotive Tech Show, attended by over 1,000 engineers and technology students. This event showcases their commitment to bolstering Vietnam's position in the global automotive technology sector.
Honda, founded in 1948, is a global mobility manufacturer that operates worldwide. Honda aims to achieve carbon neutrality through all its products and corporate activities by the year 2050. As the world's leading power unit manufacturer, encompassing motorcycles, automobiles, power products, outboard motors, and aircraft, Honda is committed to carbon-neutralizing the power sources of a wide range of products, with an annual scale of 30 million units. Additionally, based on the concept of "Software-Defined Mobility," where software defines the value of hardware and services, Honda is accelerating software development.