Recently, FPT Japan has been recognized as a Best Workplace for Women in Japan. In this interview, FPT Japan CEO Do Van Khac reveals how his company builds a workplace culture to promote welfare, equality and women empowerment.
Empowering women as leaders
According to Mr Khac, FPT Japan takes pride in supporting women in technology careers and its high percentage of women in management positions. One-third of the company's employees are women, with female managers accounting for 27% of all managers. This ratio is significantly higher than Japan's average female management representation of 17%, according to a LinkedIn's research published on February 2022.
The company has two female Deputy General Directors who are in charge of operation and promoting business growth. "At FPT Japan, these are very natural steps in the career progression of women. They are all excellent employees who have made concerted efforts to accompany our customers to create high-class technology solutions," said Mr. Khac.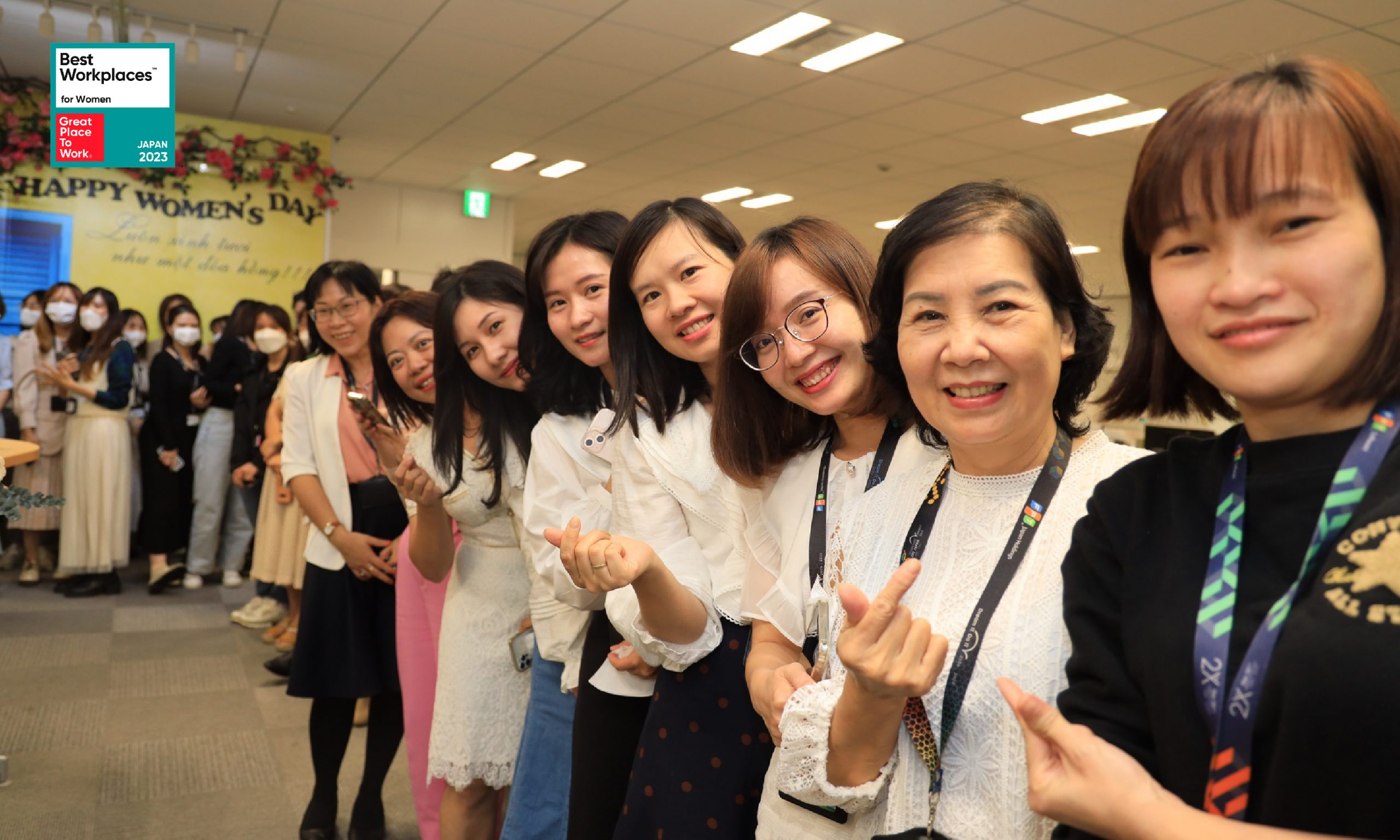 FPT Japan Holding's female employees
Supporting women in the workplace
Affirming that there is no gender discrimination in the recruitment process, he explained that the business adheres to a principle that "talents are everywhere". "We believe talents are everywhere, regardless of gender. Having talents in the organizations, we will facilitate their development as much as we can".
FPT Japan offers flexibility in work schedules to accommodate working mothers, so they can still take care of their family and succeed at work. Moreover, the company encourages hybrid working to all employees to reduce pressure on women when it comes to work-life balance, which can be considered rare in many Asian corporations.
"Not only ensure the mental and physical health of female employees, we also extend the policy to the wives and children of male employees," Mr. Khac noted. "With 85% of employees being expatriate and from 16 different countries, we provide comprehensive support to our people so they can easily settle their lives anywhere. This helps our company foster a multicultural community, which will turn into our strength."
Furthermore, FPT Japan designs HR policies to support employee welfare, including periodic health checks, 24/7 online health consultation services, employee relocation expenses, housing, education for employees' families. The company also launches private Japanese courses for employees' children and relatives, and organizes cultural exchange events between Japanese and foreigners.
Creating a happier workplace for women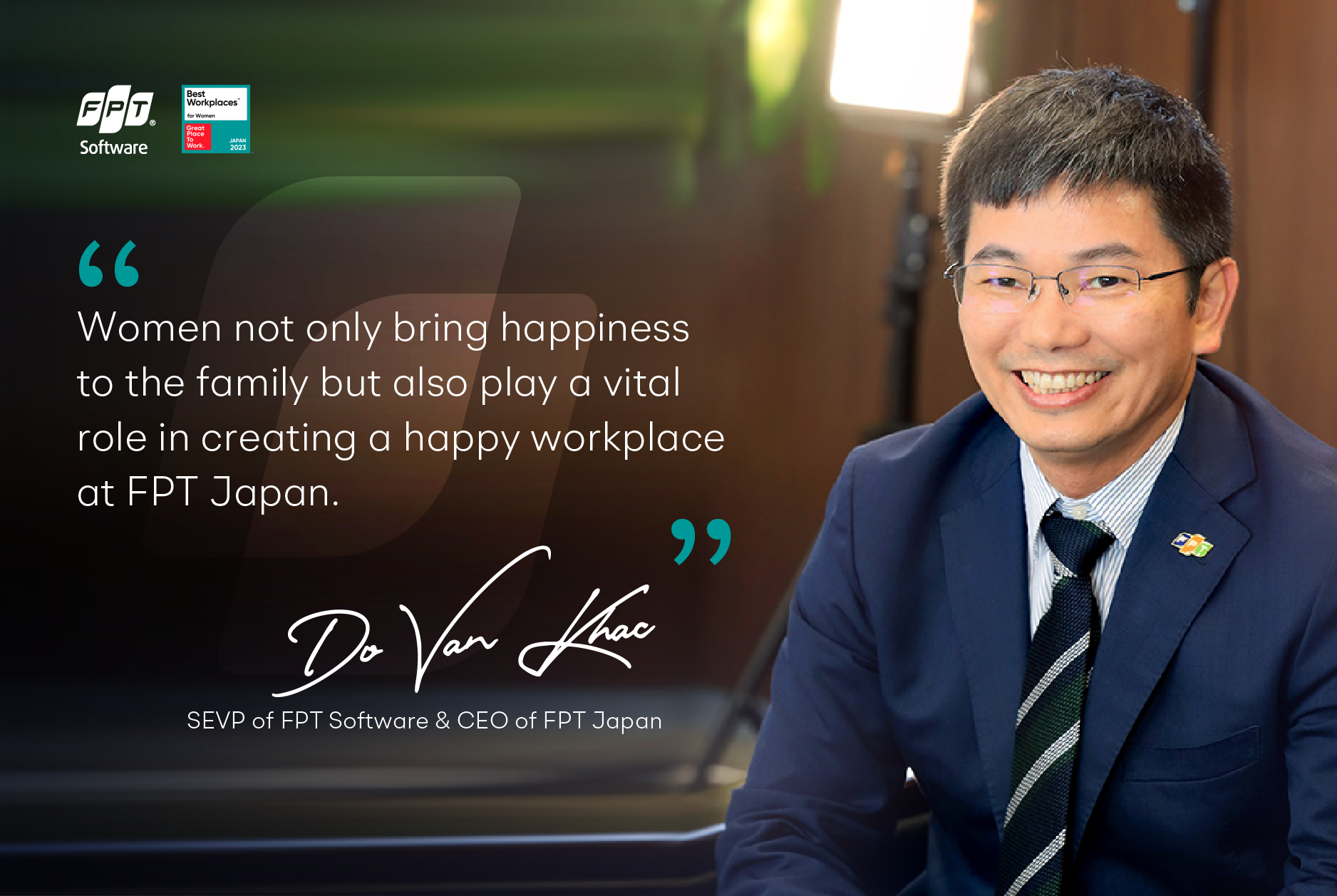 FPT Japan Chief Executive Officer Do Van Khac
"To create a happy workplace is our goal," shared the CEO. "So we built a workplace that integrates the element of fun. In an open environment, employees can be more creative and productive, and have more opportunities to express themselves."
At FPT Japan, female employees directly organize and participate in many types of extracurricular activities within the company, such as chess, badminton or cultural exchanges. "Women not only bring happiness to their families but also help create a happier workplace at FPT Japan," concluded Mr. Khac.