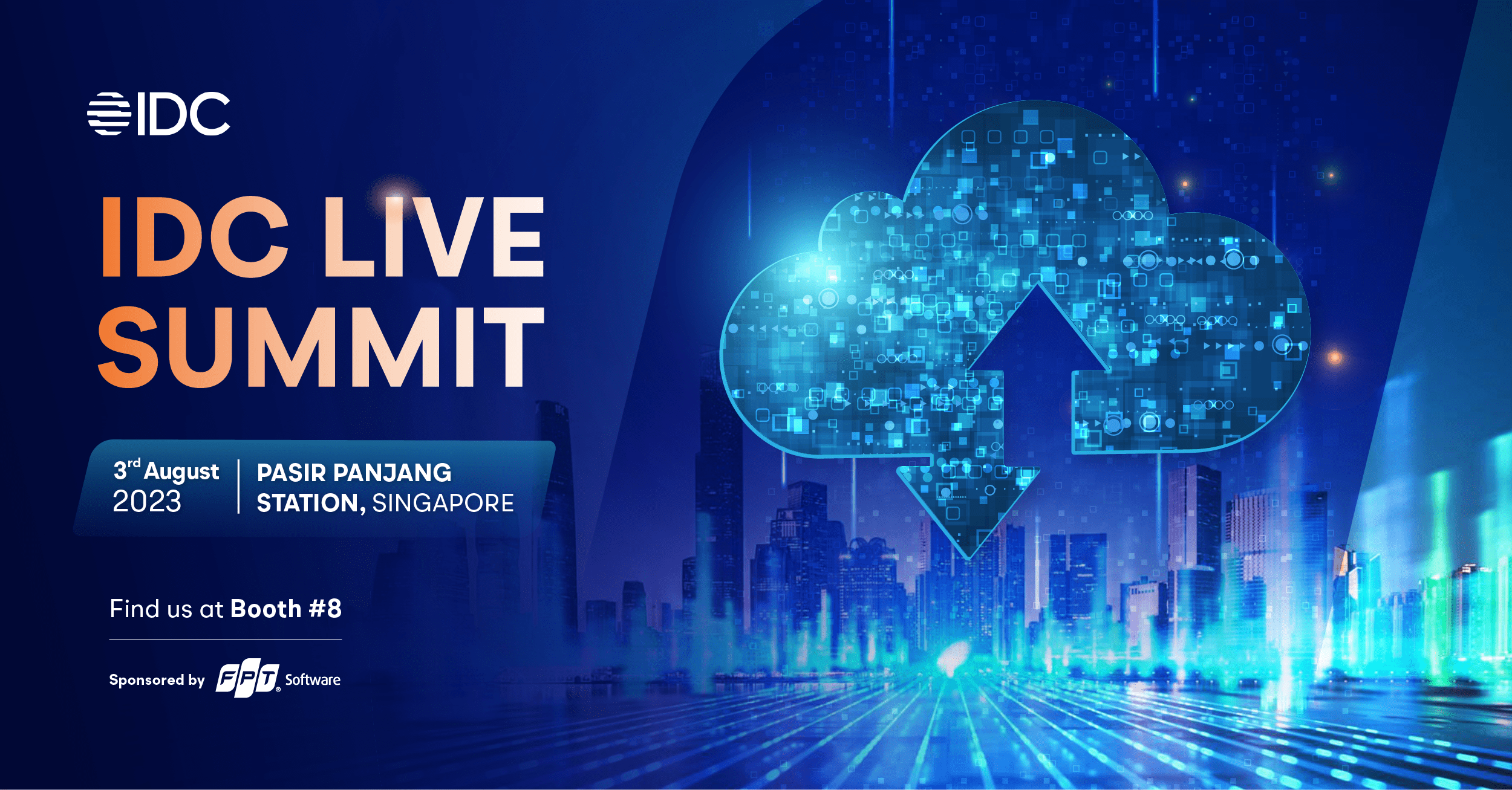 On 3 August, FPT Software will participate in IDC Live 2023, an event focusing on unlocking greater business values through an industry ecosystem approach. Touching on the C-suite focal points of growth, sustainability, technology & innovation, this event facilitates:
Alignment among the C-suites, accelerating technology adoption to meet business needs

Data-driven decisions with technologies such as AI and cloud

Development of mature IT security strategy to allow business to go faster

Realization of ESG goals
As the sponsor, FPT Software is showcasing its Cloud Transformation and Data & Analytics Services at Booth #8. FPT experts are also joining a panel discussion titled "Empowering sustainability through digital transformation for a greener tomorrow" at 12:20 - 12:40 PM (GMT +8). During this insightful session, we will explore the latest trends, challenges, and opportunities in harnessing the power of data to drive success and sustainability for your business.
For more information, please visit event page https://www.idc.com/ap/events/70625-idc-live-2023