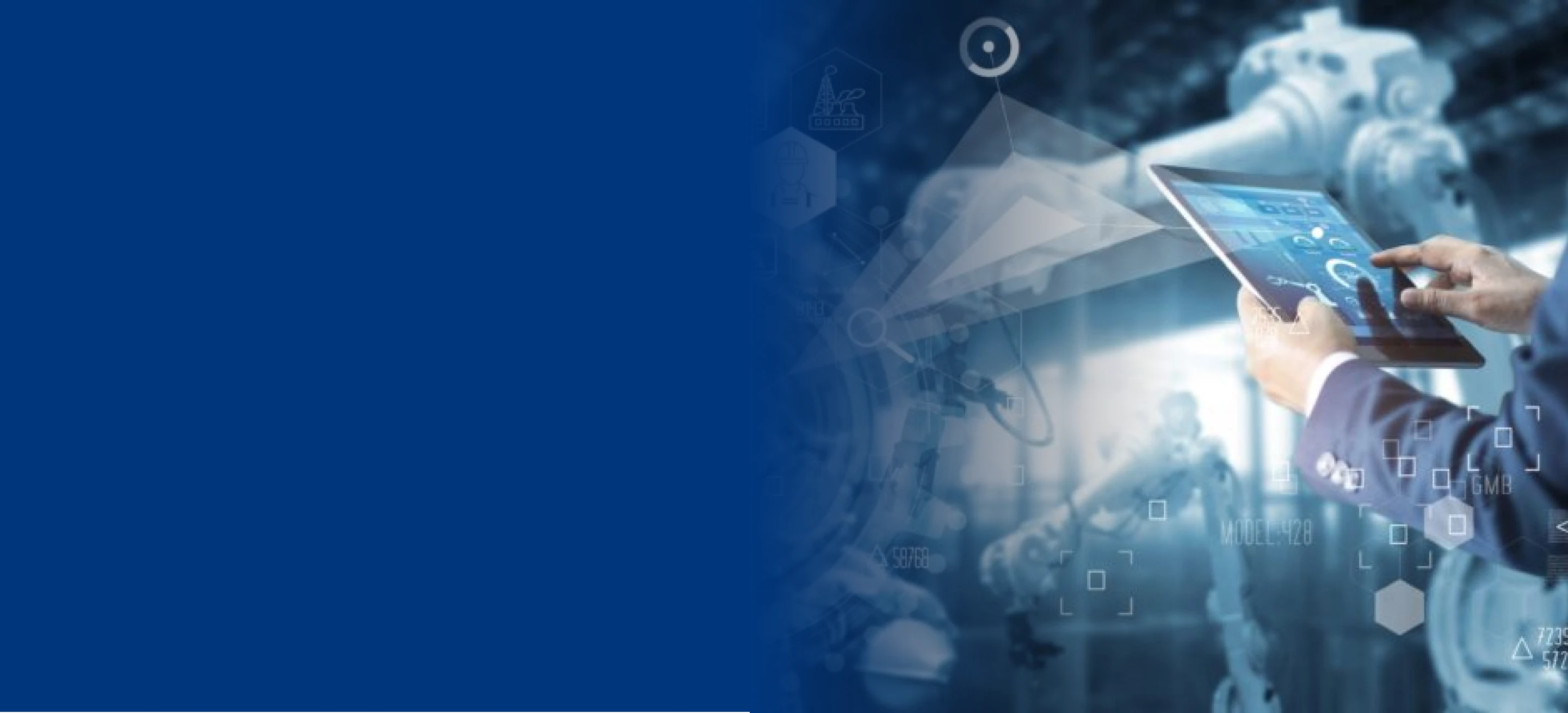 Case Study: Reducing 50% of Testing Effort with SAP S/4HANA for a Japanese General Trading Group
Our client, headquartered in New York, is one of the largest Japanese department store groups. our client expressed their need to implement an enhanced UI to keep up with constant changes in the digital world and manage their financial data effectively. By developing customer procurement chains, utilizing automated testing, and developing financial reports, FPT Software helped our clients save time for testing effort. Besides, the user experience was significantly elevated, with easier access to data.
Free Download
Interested to read more?
Please fill in your information to download full version of the whitepaper
---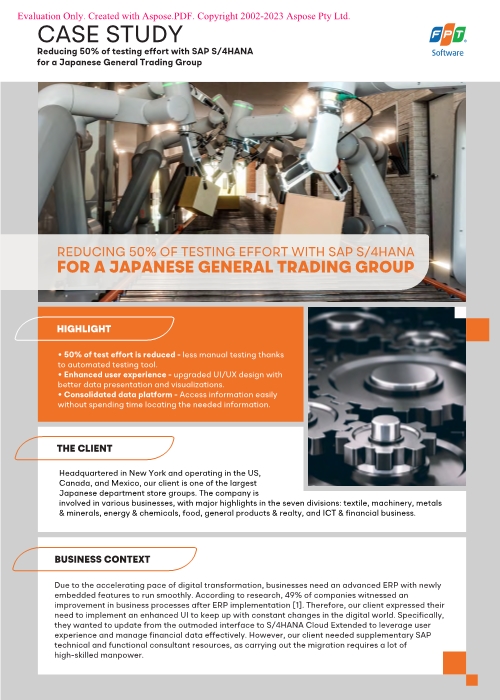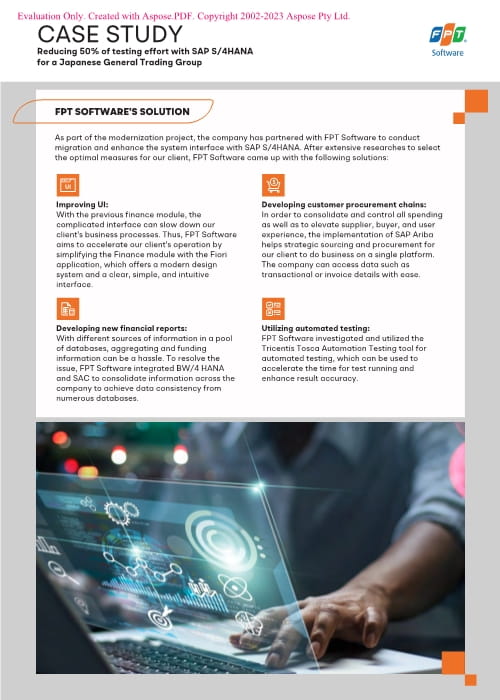 Interested to read more?
Please fill in your information to download full version of the whitepaper