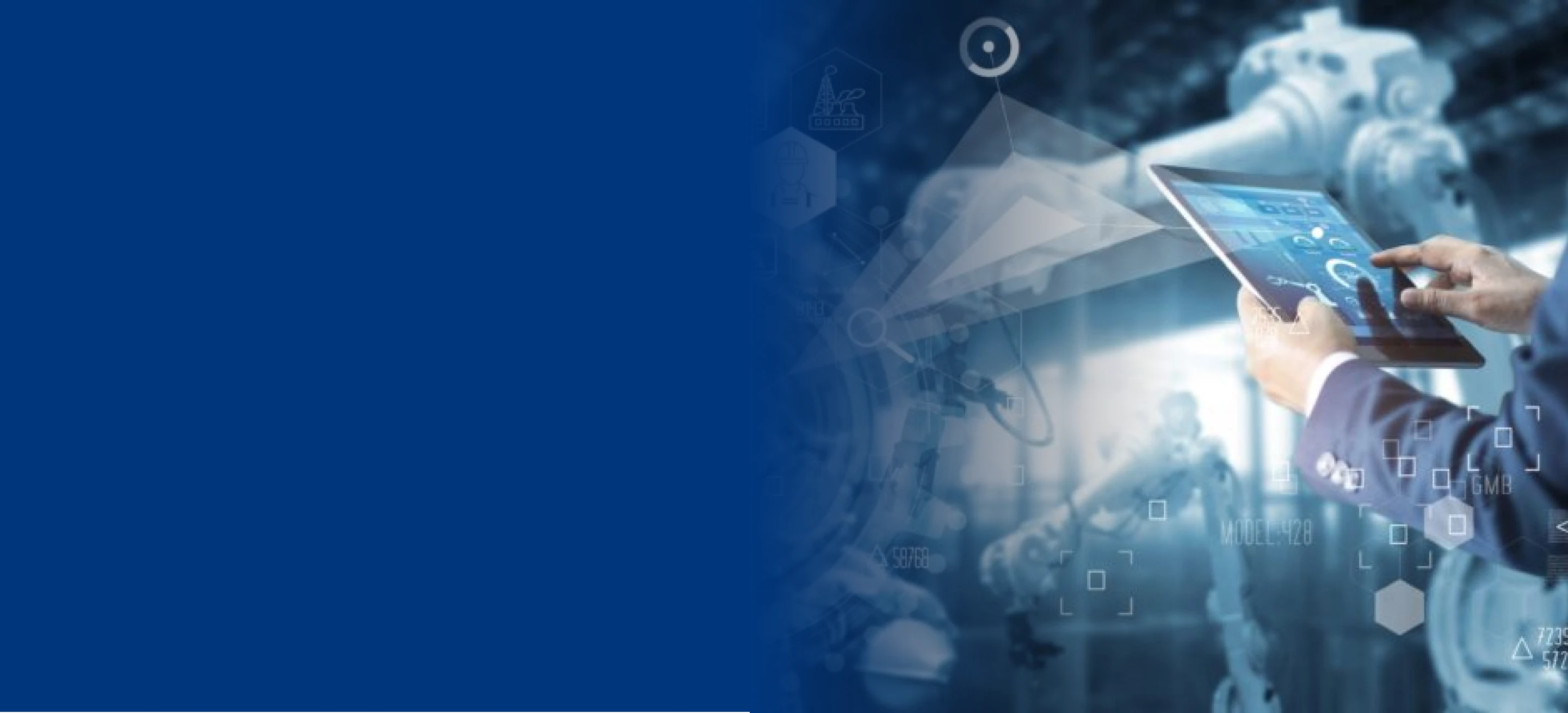 Case Study: Keep The Business Rolling: The Global Rollout for a Japanese Multi-Industry Group with SAP S/4HANA
With an aim to harmonize business operations across nations, our client – one of the most prominent Japanese multi-industry organizations – introduced the global rollout project for the SAP template. Due to the project's constrained timeline, outdated ERP system, and multinational nature, our client turned to FPT Software as a strategic partner in converting the old ERP landscapes to the new SAP S/4HANA system. Our team successfully boosted the company's performance, enabling faster time-to-market, with an enhanced user experience.
Free Download
Interested to read more?
Please fill in your information to download full version of the whitepaper
---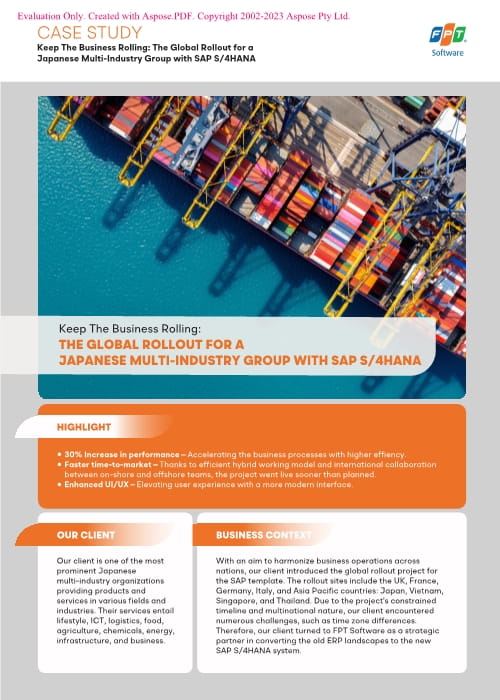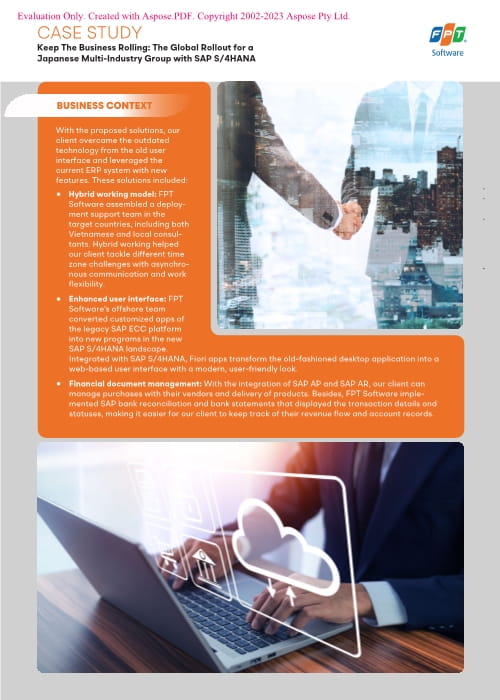 Interested to read more?
Please fill in your information to download full version of the whitepaper