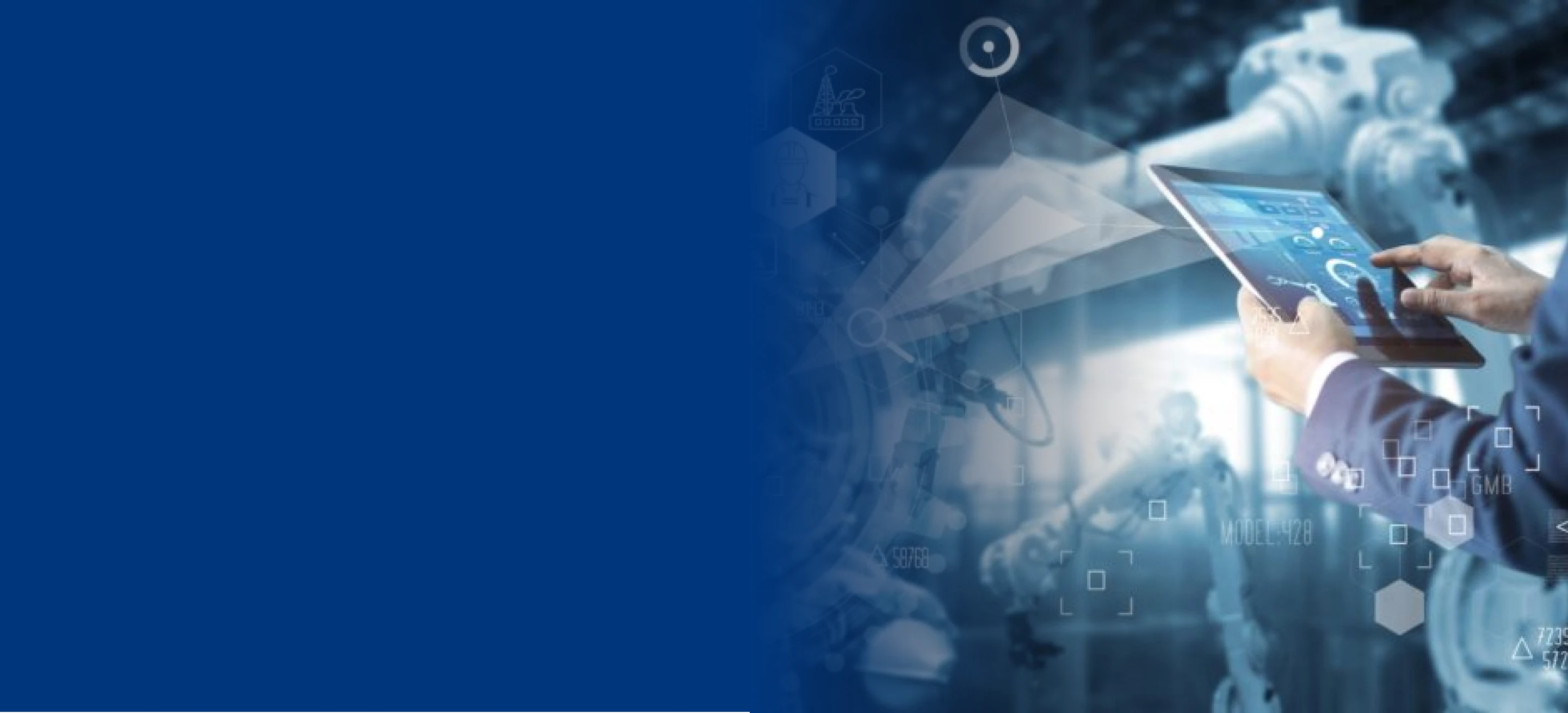 Case Study: Driving Collaboration and Efficiency: Microsoft Dynamics 365 Migration for a Heavy Industry Company
To fully harness this power of technological transformation, our client – a Japanese company operating in various business areas – sought assistance from FPT Software to upgrade their CRM system to a more efficient solution. As a solution, FPT Software seamlessly migrated to utilized Kingswaysoft to integrate the system and moved from an outdated system to Microsoft Dynamics 365. The seamless transition provided our client numerous benefits, enabling them to streamline their business processes. By leveraging the robust analytics tools and real-time reporting capabilities of Dynamics 365, our client experienced a significant improvement in data management. Moreover, the customizable workflow of Microsoft Dynamics 365 fostered enhanced collaboration among teams, empowering them to work more efficiently towards shared goals.
Free Download
Interested to read more?
Please fill in your information to download full version of the whitepaper
---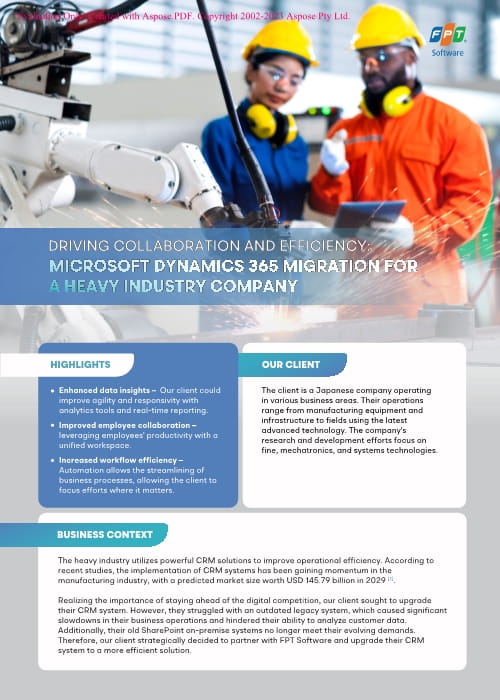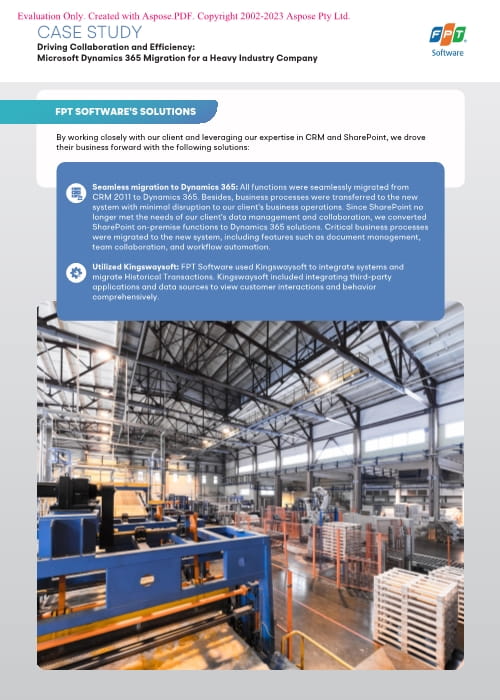 Interested to read more?
Please fill in your information to download full version of the whitepaper