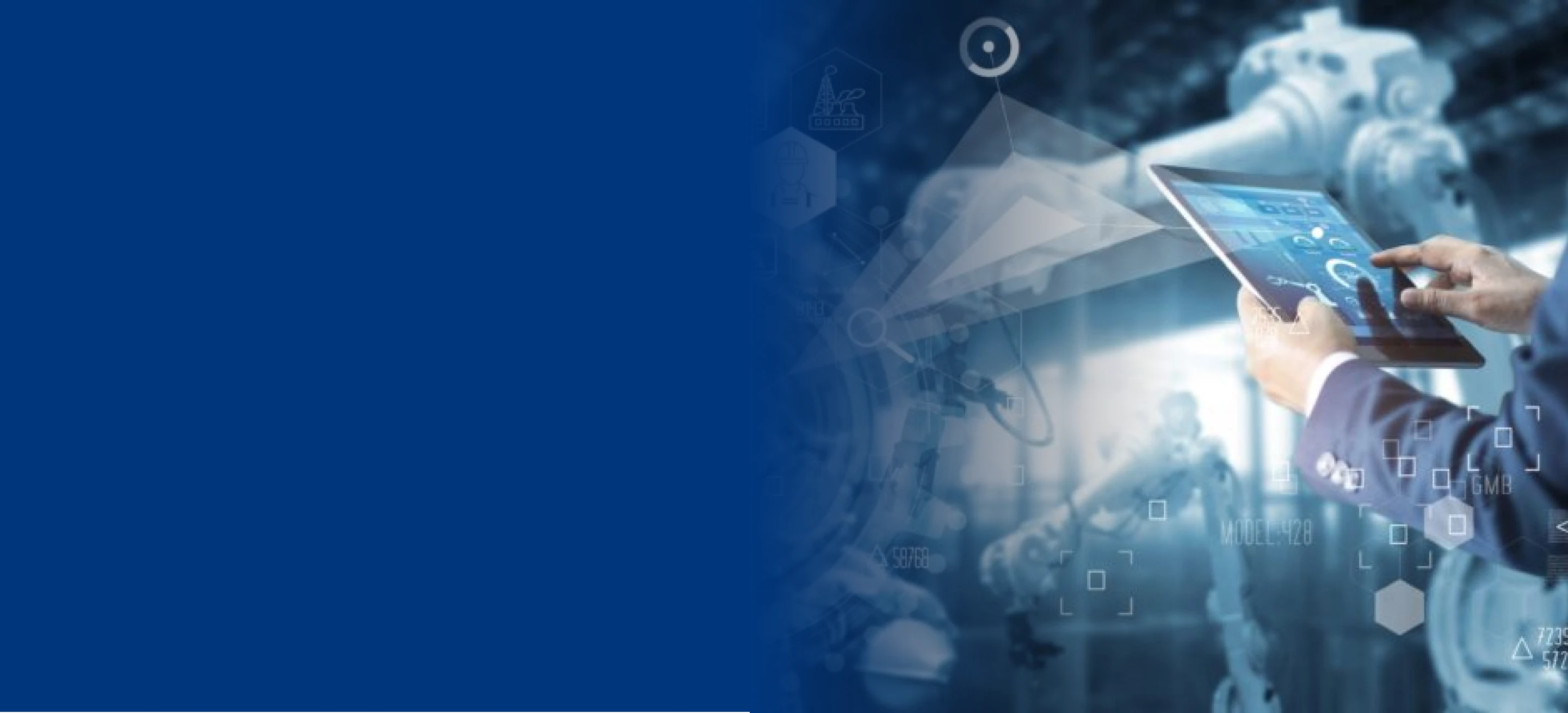 Case Study: Revolutionizing Supply Chain Finance with Automation
The retail industry is evolving at lightning speed, and with progress comes its unique challenges. One such challenge is the increasing reliance on manual efforts, often leading to costly human errors and inaccuracies. Our client understood the importance of protecting sensitive data from potential breaches and financial losses. Therefore, FPT Software provided a robust and secure AWS implementation prioritizing cost efficiency, scalability, reliability, and security. This implementation was a real game-changer for our client, allowing them to focus on their core business activities with top-of-the-line security.
Free Download
Interested to read more?
Please fill in your information to download full version of the whitepaper
---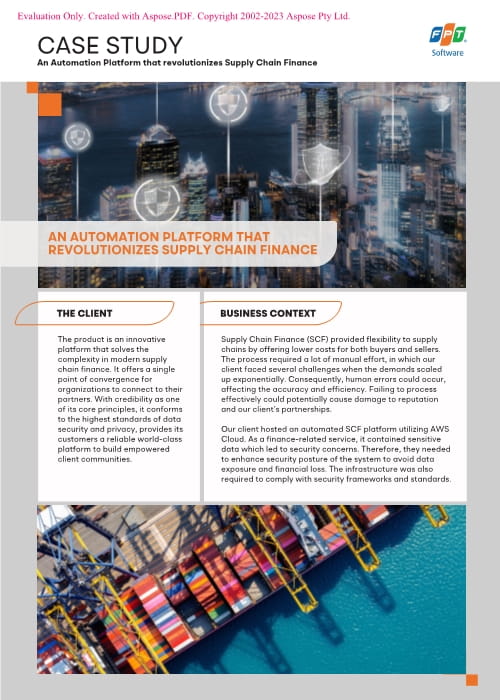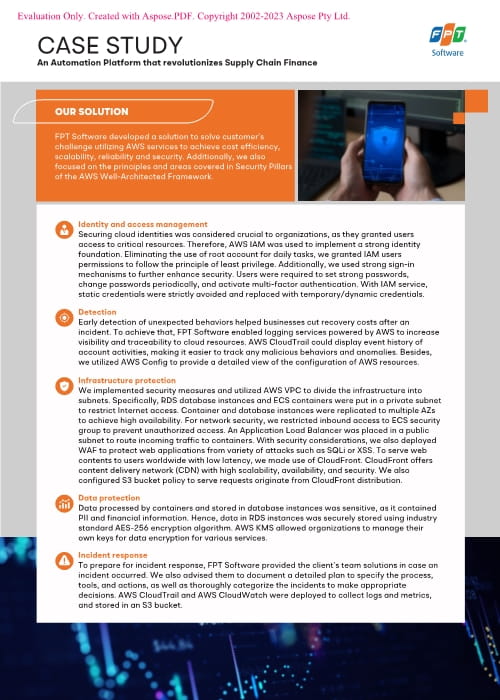 Interested to read more?
Please fill in your information to download full version of the whitepaper