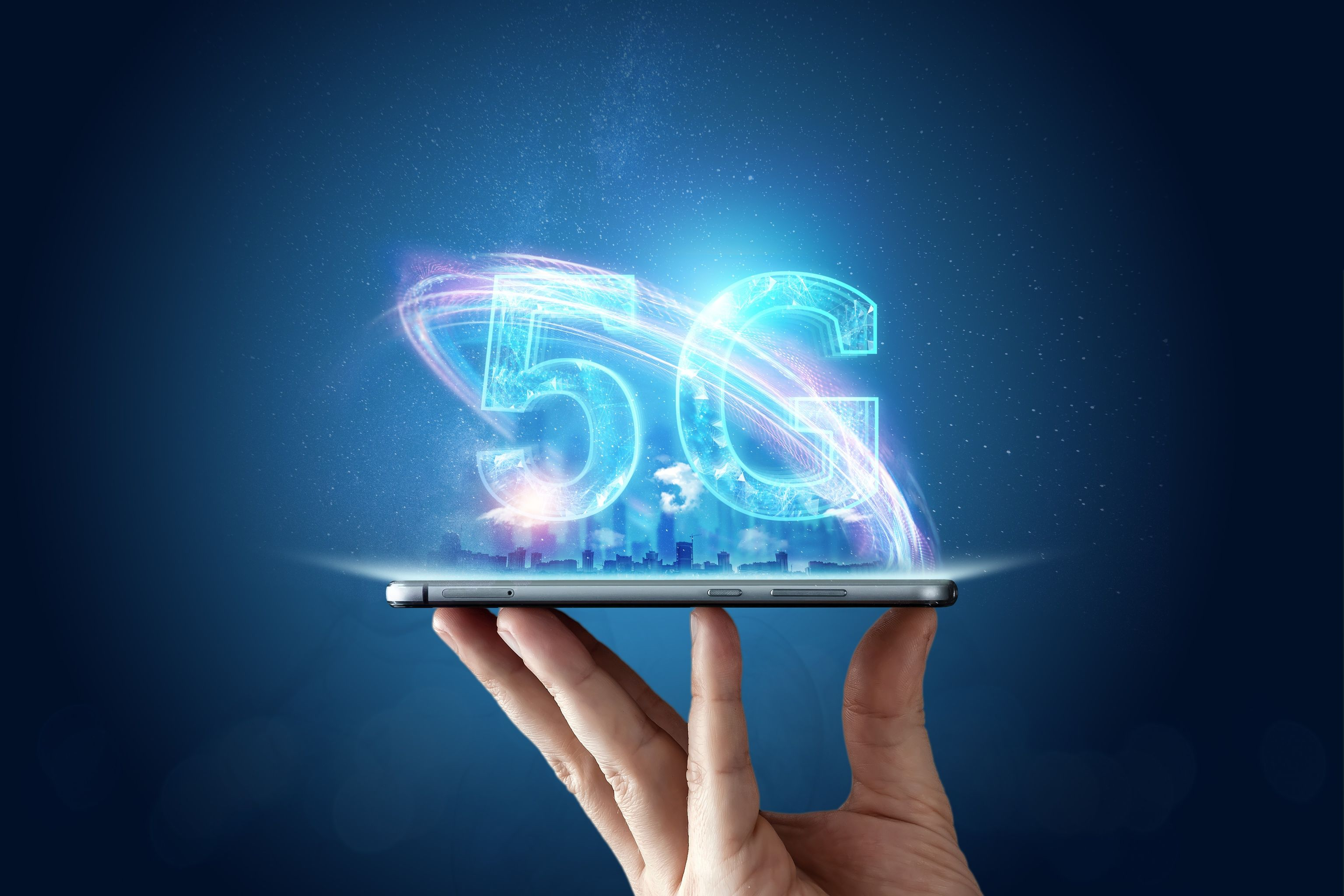 The talk about the infinite possibilities that 5G can pave the way to has sparked in the news since early 2019. Up to November 2021, 5G was deployed in 112 countries - up 99 countries from the same period a year before [1]. As the number of deployments and users grew, 5G continues to offer an exciting way of rethinking, not only within the traditional market of telecommunication but also for enterprises to create new business experiences in inventive ways.
In the wake of the global pandemic outbreak, businesses around the world are forced to adapt to the culture of 'new normal.' A hybrid-working environment disrupted supply chain, and reluctance towards physical interactions have led to the growing demand for more robust connectivity. 5G entered the picture as a transformative catalyst for how businesses can power the communication and connectivity of their workforce across increasingly global operations. With the backend ecosystem being substantially broader than its 4G predecessor's, 5G wireless technology enables everything from conference calls, smart sensors to automated production lines. People and devices can communicate at incredibly fast speed with low latency in a cableless manner. Furthermore, companies are given the ability to customize their private 5G network according to their enterprise's needs, locations and security demands, regardless of whether or not the premises are within a public 5G coverage area.
According to NTT Ltd.'s report, 'Private 5G here and now', over 80% of the CIOs and Senior Leaders interviewed plan to deploy 5G networks by 2023.
Why Private 5G?
Reduced latency and better reliability: Being typically faster with wide coverage, 5G's download speed is seven times higher, the range is around eight times farther than Wi-Fi signals. 5G can support up to a million devices per square kilometer, whereas 4G can only support up to 100,000 devices. Organizations can set up their own Private 5G networks without relying on the services offered by public network providers, especially when Wi-Fi is unable to accommodate organizations with complex, large scale. It is like having your own in-house network that you can adjust at any given time to meet evolving needs.
'Data is King': Organizations generate large, hard-to-manage volumes of data on a daily basis. With global data volume expected to snowball from 33ZB in 2018 to 180ZB in 2025 [3], traditional IT infrastructure will face significant challenges, including the demand for mass data storage and low-latency, real-time processing. A private 5G network ensures devices and staff access critical applications remotely from anywhere while providing the power and performance required to process big data and IoT projects. Data is securely gathered, stored, and analyzed from the billions of connected devices communicating across the chain. This data optimization provides a comprehensive view of the ecosystem, giving business leaders deeper and more precise insights to drive their organization's long-term growth.
An era of new opportunities: When it comes to installation, 5G network cuts away the cumbrous Ethernet cables, which means a considerable reduction in terms of cost and time. Instead, these saved assets can be utilized in deploying new infrastructure, boosting productivity gains and staff morale. Private 5G also lays the foundation for building smarter cities, giving the government better means to monitor and create new services that benefit their citizens. Smart garbage collection, smart street lighting, parking tracking, traffic tracking… - allow the minimization of pollution and wasted time and planning and reducing accidents. 5G promises to solve some of the world's biggest urban issues, such as traffic congestion, health and social care, public safety/monitoring via cameras and IoT devices throughout city infrastructure, as well as aiding the nations to accelerate their digital transformation.
Even though this is a promising technology, it is not without cost and controversy. The overall TCO may be prohibitive even for big enterprises due to the system's complexity and the fact that it requires specially trained personnel with a high level of expertise to manage. More equipment also means more attack surfaces for hackers to wreak havoc. Businesses will need to invest time, effort, and money in needed security to counter these bad actors. Nevertheless, the ability to connect devices and machines to a secure, reliable, and optimized network at scale is what makes the technology so empowering. It is estimated that 5G technology will unlock $13.2 trillion in economic value worldwide by 2035 and generate 22.3 million jobs in the global supply chain [4]. As we enter a new era beyond disruptions, global enterprises should be ready to address this shift and harness the right resources to leverage this revolutionary 5G ecosystem properly.
Source
[1] https://www.speedtest.net/ookla-5g-map
[2] https://connect.hello.global.ntt/Economist-P5G-CIO-Survey-Report
[3]https://www.lightreading.com/tapping-5g-era-storage-to-turn-data-into-business-opportunities/a/d-id/757730
[4] http://www3.weforum.org/docs/WEF_The_Impact_of_5G_Report.pdf