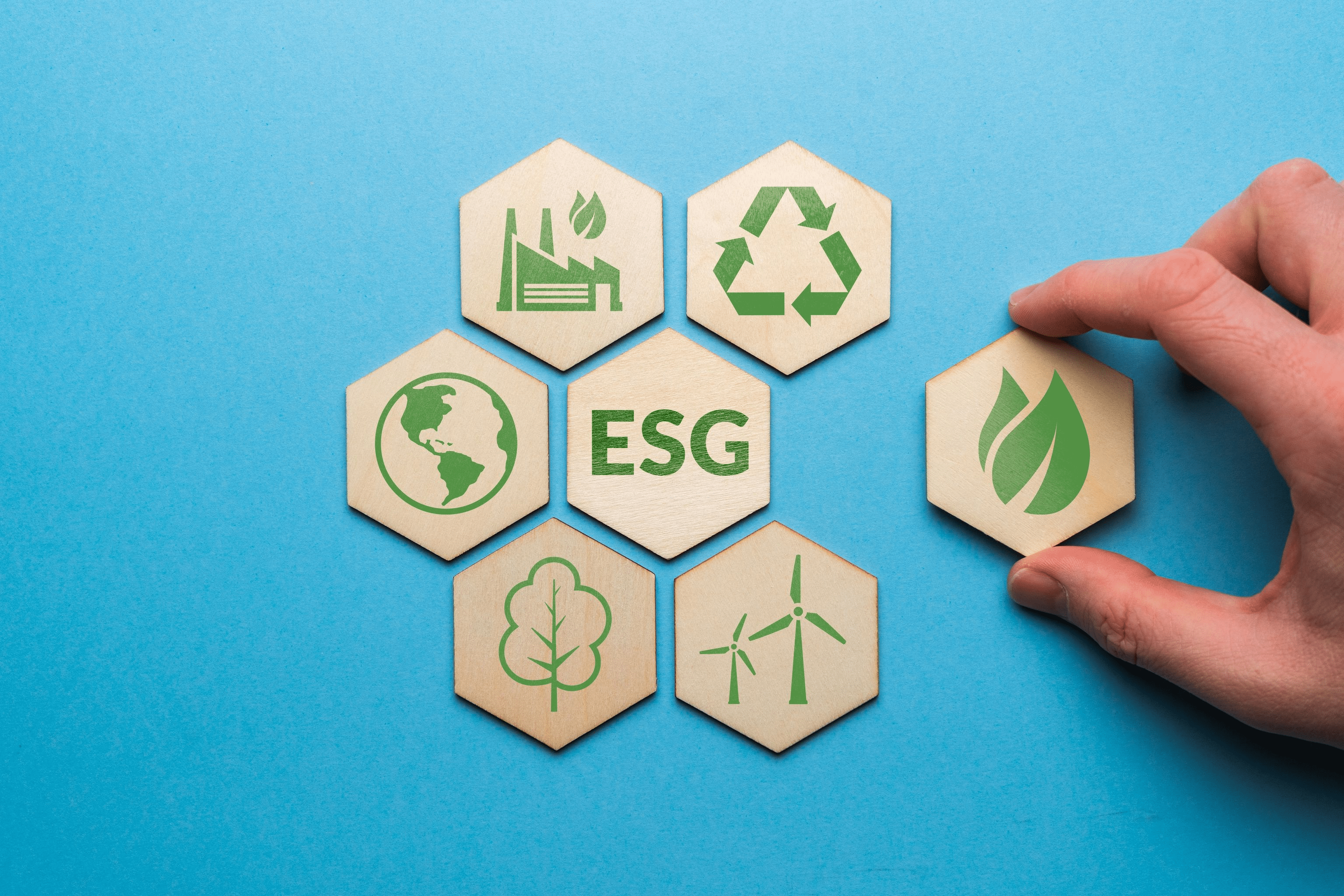 ESG is evolving into more than just a hot notion in the business boardroom. Its growing importance is evident as companies face rising complexity on a global scale, particularly when consumers, investors and other stakeholders alike are no longer willing to support corporations that disregard ESG best practices. In the wake of digital transformation, digital sustainability should be put at the top of every business's long-term plan.
Creating business values by doing the right things
ESG (Environment, Social, and Governance) is a set of requirements used by socially concerned investors to analyze possible investments in a company. Under the ESG umbrella, Environmental criteria look at how a corporation behaves as a steward of the environment; Social factors consider how employees, suppliers, customers - are treated; and the communities in which the business operates. The corporate leadership, including CEO remuneration, audits, internal controls, and shareholder rights, is all covered within Governance's realm.
A strong ESG proposition can safeguard a company's long-term success. Companies that pay attention to ESG concerns would experience a spike in value creation and cost reduction. As revealed in recent research from S&P Global, 53% of revenues of the Fortune 500 companies, and 49% of revenues of the 1,200 largest global companies come from business activities that support Sustainable Development Goals (SDGs) [1]. From both a tilt and a momentum viewpoint, better ESG performance corresponds with superior returns on equities and lower downside risk, as indicated by lower loans, credit default swap spreads, and higher ratings [2].
The convergence between digitalization and sustainability
Digital sustainability necessitates a collection of problem-specific solutions that combine information technology (IT), operational technology (OT), engineering technology (ET), as well as non-technical innovations. Together with digital, ESG initiatives could address evolving stakeholder expectations and assist businesses to create sustainable impacts on the globe and society's demands.
According to Garner, here are four specific IT domains where organizational impacts on each "E", "S", "G" dimension could be improved significantly [3]:
Energy Efficiency:

Digitalization drives more sustainable energy generation, consumption and transition. Technologies such as IoT, AI, blockchain, are considered crucial energy-efficient enablers, as they constantly enable business process re-engineering, automation or fleet management. A data-centric approach, combined with such generative technologies, could help businesses to achieve their net-zero ambitions while keeping an eye on the sustainability footprint.
Recycling E-waste:

Set to grow to almost 75 million metric tonnes by 2030, E-waste, mainly consisting of discarded electronic products, is the fastest growing waste stream in the world [4]. Technologies can step in to support the circular economy model by streamlining processes through recycling schemes and consequently lowering costs. Stakeholders within the value chain can use digital product passports (DPPs) to track and trace electronics. Blockchain-based solutions can provide secure and transparent ways to share information about (used) devices while protecting personal and company data. E-waste sorting, dismantling and recycling can also be aided by integrated AI, ML, automation and IoT practices.
Going Paperless:

Paper is a significant source of greenhouse gas (GHG) emissions, which can be eliminated by going "paperless". Its relatively unambiguous effect of reducing emissions is at least on a per-transaction basis. Significant emissions reduction was recorded as a result of digitized trade procedures. With the help of blockchain technology, e-signature, OTP codes… Fully digitizing trading regulatory procedures could save around 32 to 86 kg of CO2 equivalents per end-to-end transaction [5].
Managing Supply chain:

The epidemic has demonstrated how market conditions can shift instantly. Businesses can simplify downstream supply chain management by moving to a single-enterprise platform with built-in data storage and embedded workflows. Manufacturing companies have started using digital twins and digital thread processes to shore up their supply chain governance, in which 68% have partially or fully deployed such solutions across their operational systems [6].

Evaluating ESG performance
Reporting on ESG KPIs can prove one business a differentiator among investors and customers alike. Stakeholders nowadays prioritize doing business with an organization with tangible green credentials and transparent traceability of their product's entire life cycle. To evaluate IT sustainability, first, corporations must set out a range of ESG metrics, which revolve around four main pillars with specific factors:
People:

A reflection of a company's equity and employee treatment. Typical metrics include diversity reporting, wage inequalities, and the health and safety of employees.
Planet:

A reflection of a company's reliance on and impact on the natural world. Greenhouse gas emissions, land protection, and water use are among the metrics in this pillar.
Prosperity:

A measure of a company's impact on its community's financial well-being. Employment and wealth creation are among the metrics, as are taxes paid and research and development costs.
Governance:

The goal, strategy, and accountability of a firm reflect in the principles of governance. Criteria for assessing risk and ethical behaviour are included in this pillar.
Equally important is to establish an ESG data platform for the IT team to gather and analyze ESG-related data from operations as well as the entire value chain, delivering an integrated set of analytics with parameters such as cloud utilization, power management or the number of devices per employee.
Now is the time for businesses and technology to collaborate on a long-term strategy for a more sustainable future. The key to a successful ESG implementation is a well-planned strategy. Members of the board need to lead and support the process of digital transformation within their organizations, ensuring that the entire team is on board with environmental, social, and corporate governance endeavours.