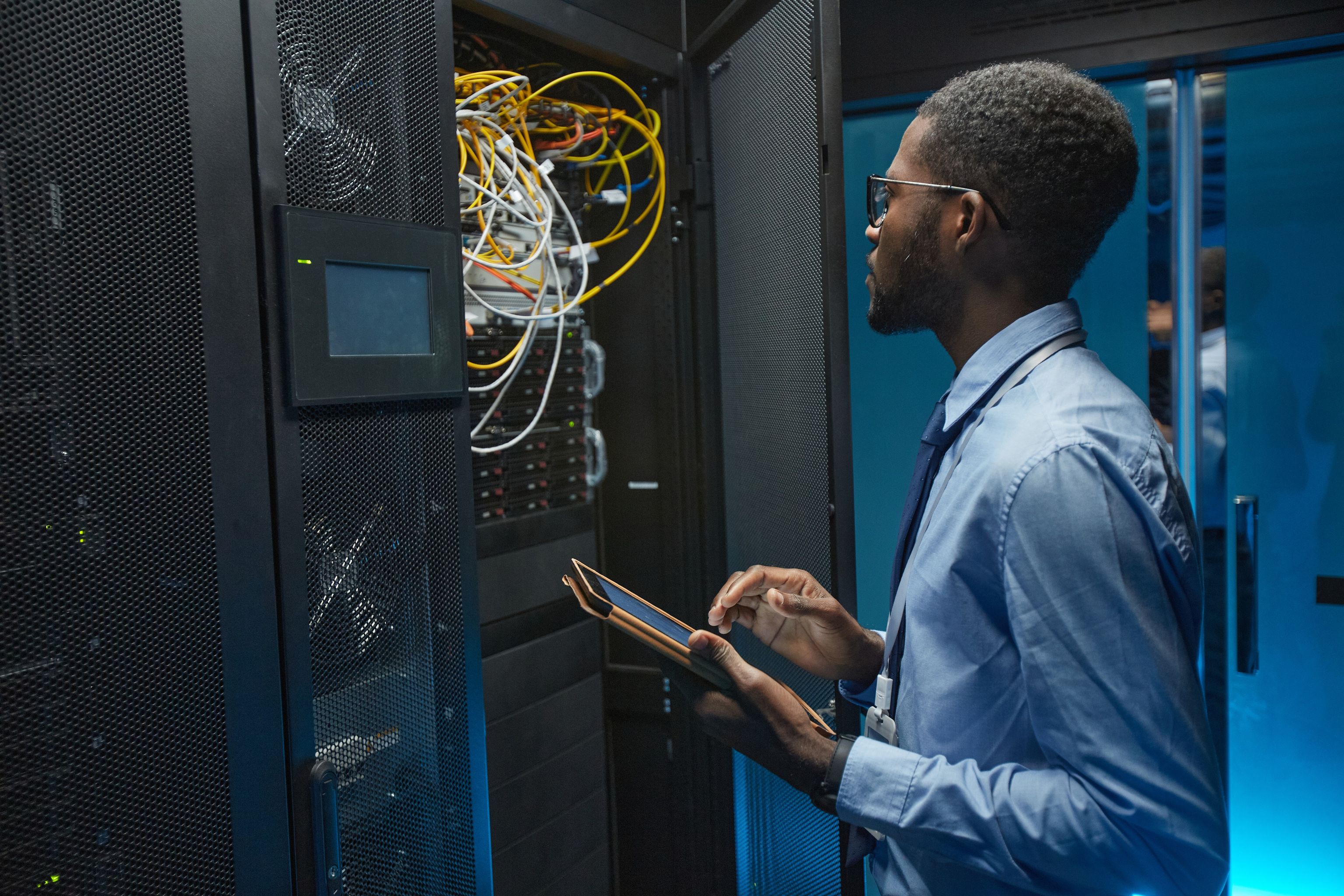 The data center market in Vietnam has witnessed significant expansion during Covid – 19 pandemic as data usage - including streaming services and virtual connectivity. With the demand for this sector highly persisted, Vietnam is expected to captivate more foreign investment in the coming years.
According to the Cloud and Data Center Growth in Emerging Market report, Vietnam is in the top ten emerging landscapes for global data centers with a remarkable increase in market size and international standard service delivery ability. The Vietnam data center market size was reported to be USD 858 million in 2020 and is forecast to rise at a compound annual growth rate (CARG) of over 14.64% until 2026 [1].
Driven by governmental regulations
The remarkable advancement in this sector is driven by governmental projects and initiatives, specifically by the Cybersecurity Law introduced in 2019, which requires data of Vietnamese users to be stored in Vietnam by local and offshore service providers. These requirements of data localization aim towards bettering the processing speed to assist Vietnamese end users. In addition, the Vietnamese Government's disposition on digital transformation boosted the confidence in further establishing data centers in the country. Prime Minister Pham Minh Chinh recently announced programs to develop digital economy, society, and government, aiming to raise the share of the digital economy in GDP to 20% by 2025 and 30% by 2030 [2].
Enterprise's increasing need for data storage
The transition of enterprise data to cloud platforms has led to more data storage and processing adoption, which subsequently boosted data center services. A major driving force for data storage solutions is hyperscale cloud providers. Entities such as gaming, over–the–top media services, online content, and streaming provider require scalable platforms from cloud service providers to serve exponential increases in the usage of video conferencing, remote learning, and entertainment services. Another boosting factor behind the surge in data service stems from global technology services companies trying to cater to increasing corporate obligations for remote working and other virtual arrangements. Along with that, financial firms are displaying significant colocations and cloud storage requirements as they comply with the implementation of Cybersecurity regulation, including data storage and processing localization. Enterprises' increasing adoption of advanced technologies such as cloud, IoT, Big Data, and artificial intelligence require extensive data storage and high-performing connectivity, all the more reasons for data centers to thrive and earn a more prominent role in organizations' technology planning.
Covid – 19 accelerated national digitalization across sectors
Covid-19's lockdown restrictions and social distancing requirements urged the necessity for digitalizing the workplace. Video conferencing, online schooling, entertainment, social networking, and platforms to support remote working resulted in a 47% y-o-y in global Internet traffic in 2020 [3]. Businesses across sectors are prioritizing IT resilience and scalability in anticipating future pandemic – like systemic disruption - with solutions such as cloud, hybrid colocation, and secondary disaster recovery backup. In the healthcare sector, digital health applications have been deployed in Vietnam to strengthen surveillance, risk communication, diagnosis, and treatment for Covid – 19. Using Big Data and artificial intelligence technologies, these applications are helping the Government track the spread of the virus while aiding healthcare administration in processing the vaccination procedure and record in Vietnam. As digital transformation relies on technology processes, the implication for data storage and center facilities will continue to rise.
Promising opportunities
With the Government and society placing a strong emphasis on going digital, Vietnam remains an attractive destination for ICT investment. Currently, foreign entities partner with major local vital players such as FPT Telecom, CMC Telecommunication Infrastructure Corporation (CMC Telecom), Viettel, Vietnam Posts and Telecommunications Group (VNPT), and Telehouse Vietnam to further invest in the data center market through various business ventures. In 2021, Da Nang Centralized IT Park Development, a subsidiary of Trung Nam Group, signed an investment deal worth US$100 million with Singapore's Infracrowd Capital to build the first-ever Uptime tier-3 standard data center in the central of Vietnam [4]. At the same time, the Japanese technology giant NTT's Global Data Center Division is considering further development in Vietnam to meet the massive requirements for colocation across the APAC region [5].
It is reported that Apple will invest approximately USD 1 billion in data center development in Vietnam in the upcoming years [1]. Foreign investors are keen to avail of the opportunities resulting from massive data storage and computation demand. With all the prospects that data centers offer for asset diversification and enhanced risk-adjusted returns, Vietnam can stay optimistic about the lucrative opportunities for market expansion in the upcoming years.

Source:
[1] Vietnam Data Center Market Report 2021: Market Size will Witness Investments of $673 Million by 2026, Growing at a CAGR of 8.18%
[2] Government to speed up digital transformation
[3] Asia Pacific Data Centre Trends H2-2020
[4] Da Nang inks $100mn data center investment deal with Singapore's Infracrowd Capita
[5] NTT eyes data centre expansion in Thailand, Vietnam