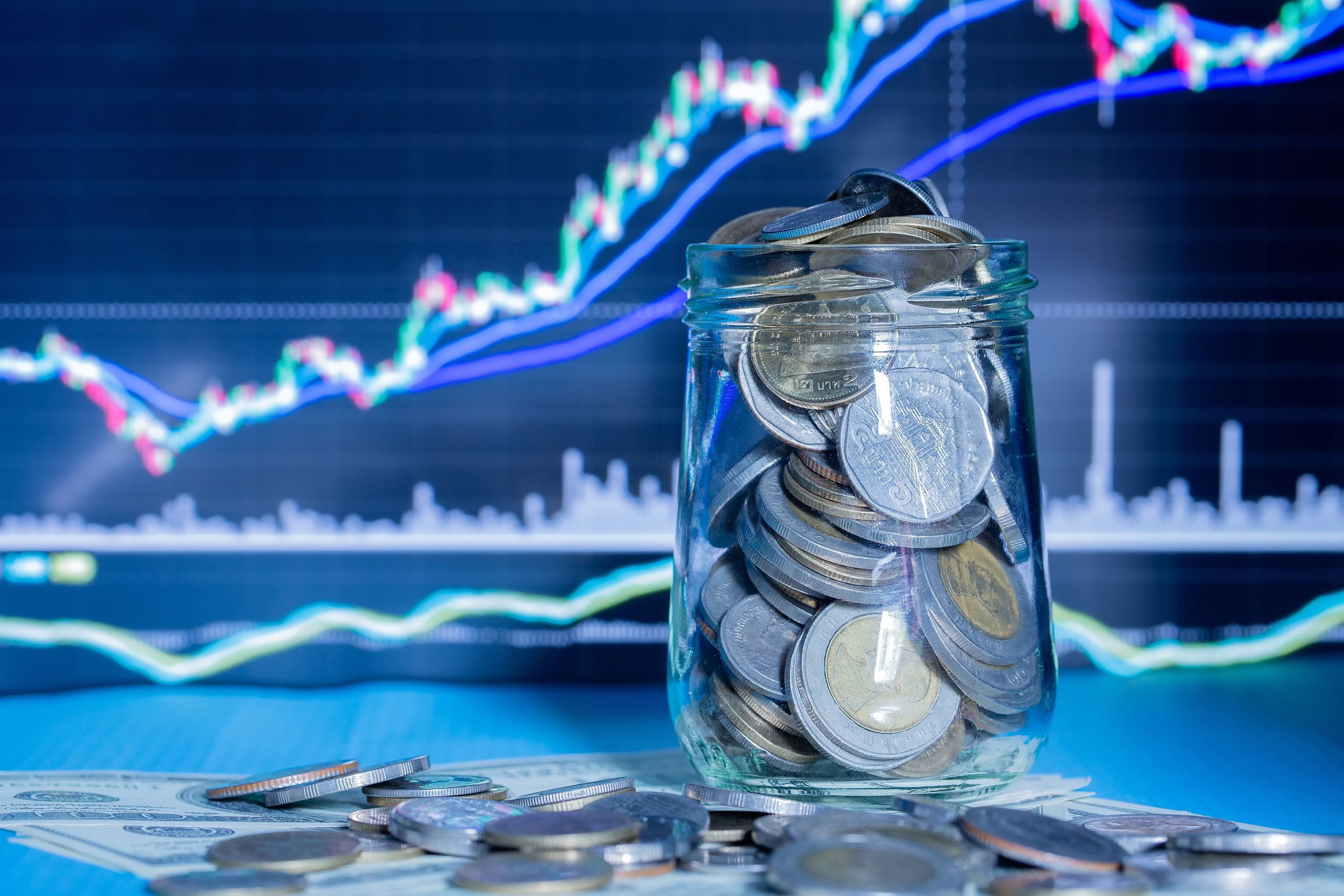 Fintechs are using robotics process automation (RPA), artificial intelligence (AI), and machine learning (ML) to enter the financial services market, develop new services, and streamline back-end processes. Advanced technology enables fintech to compete head-to-head with banks and technology giants in winning customers and delivering a better experience. Let's look at some of these innovations and how fintech use them.
Streamlining Operations with RPA
RPA allows a bot to perform business tasks a human would typically handle, ranging from simple data entry and analysis to more complex tasks such as automated lead generation and marketing. RPA tools enable companies to improve the speed and accuracy of these tasks while reducing the number of employees required to oversee them. Staff members can then focus on tasks such as resolving exceptions or completing tasks requiring critical thinking.
FPT Software's akaBot platform is an easy-to-use RPA tool that can quickly automate tasks from any manual workflow. The bot is "trained" by a staff member, using simple language and workflow steps that are documented in the bot's task instructions. Once the bot has learned the workflow, it runs in the background waiting for a new task. When the task workflow is triggered, the bot immediately begins processing data according to its instructions. The tool runs 24/7 and results are available immediately.
By automating tasks with akaBot, fintechs can quickly realize improvements, such as: By automating tasks with akaBot, fintechs can quickly realize improvements, such as:1
Reducing processing time by up to 60%

Improving productivity by up to 60%

Decreasing human effort by up to 70%

Saving up to 60% of operating costs



FPT Software has successfully utilized akaBot and other popular RPA tools and third-party services to design automation solutions for financial institutions. Some of these solutions combine multiple technologies to automate complex tasks.
Our experts help you identify high-value processes that will benefit from automation and guide you through documentation and implementation activities. As a result, you will benefit from the speed, quality, and cost structure of automation, while focusing staff on higher-level activities that drive the success of your business.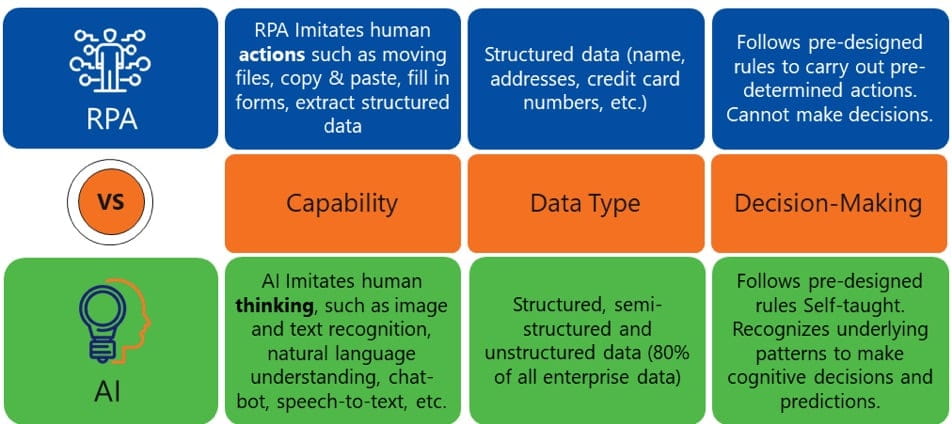 Understanding the Differences Between RPA and AI
Applying AI/ML to New Business Areas
AI uses software to understand data inputs, learn from them, and make or inform business decisions. In the fintech domain, natural language processing, AI, and machine learning (ML) can power chatbots and virtual assistants, help detect and prevent fraud, and model risks.
Implementing an AI solution can be done in a relatively short period. FPT Software recently built an enterprise information management system to rank B2B clients based on their financial and corporate trustworthiness. The platform identifies positive and negative factors about the company's clients from external data sources, such as public filings, tax information, social information, and news. It uses RPA to extract information from online sources and leverages AI to analyze and interpret the data.
During the eight-week pilot, our AI development team built a tool using the IBM Watson Natural Language Understanding engine to learn which keywords and phrases served as indicators for creditworthiness. The team began classifying words using a negative-to-positive scale and later confirmed the classification of similar words identified by the AI tool. Staff also defined business rules to compare values and evaluate or rank the results.
The next step involved calibrating the model using sample datasets. Public tax records and published news were selected due to the limited variability of data, which enabled the company to use a relatively short list of business rules. Data from social channels was then integrated during the fine-tuning stage.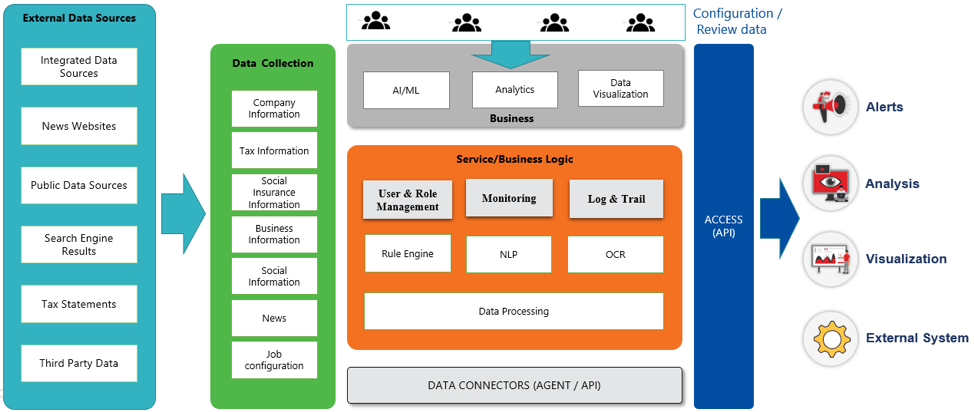 Data Processing Component
As the team provided more input data, creditworthiness rankings improved incrementally. Staff focused on exceptions, and the client helped explain whether data points were interpreted correctly or whether adjustments were needed. After modifying the algorithms, the platform was able to exceed a 90% confidence target. The team created reports and assessments to quantify these results and improve confidence in the output. In subsequent project phases, the product roadmap has expanded to include automated crawling, data visualizations, and multi-language support.
Similar solutions can be used for other complex applications, such as making underwriting decisions. Automatic factor discovery is an emerging application that uses AI to identify data patterns and trends influencing these and other business decisions. Since data privacy is a concern for many companies, analytic modelling is evolving to require minimal or alternate datasets while providing the same quality of output as achieved with more data. The role of AI in fintech will only increase, so there has never been a better time to consider how it may benefit your company.
Using Blockchain for Smart Contracts
Trust is an essential requirement for completing financial transactions. Blockchain technology assures participants that data in its electronic ledger is accurate. All data stored on the blockchain (electronic ledger) is secured via cryptographic algorithms similar to those used by cryptocurrencies, which prevent it from being changed, deleted, or forged. This technology can be applied in many ways, using a centralized or decentralized public or private blockchain. It can also serve as the basis for smart contracts.
Smart contracts resemble traditional contracts in that each party performs an action according to the terms of the agreement. However, with a smart contract, an action is executed automatically once the counterparty confirms that the terms have been completed.
For example, if an international commerce company wants to conduct business with a new customer, both parties have historically kept records of their paperwork and synchronized them to ensure they are maintaining the latest versions. Using smart contracts, the paperwork is stored within the electronic ledger and funds are disbursed immediately when the counterparty completes its terms. This not only reduces the overall transaction processing time, but also simplifies the auditing process.
FPT Software has implemented blockchain solutions for many of our financial services clients. We recently integrated a blockchain ledger for a startup's new loan origination platform. The startup faced many hurdles in gaining platform adoption and market share due to significant industry competition. The blockchain ledger became a strong selling point, as it differentiated the startup's platform and established trust that it would meet current and future compliance requirements. It stores an immutable record that third-party auditors can use to verify the accuracy of transaction information. Banks using the platform have provided positive feedback about its use of blockchain and innovative features, such as collaborative document editing, eKYC, eSign, and real-time chat capabilities.
In the mortgage industry, blockchain can store property history information and reduce the risk factors relating to property title insurance. The international remittance domain can allow foreign workers to send money back home in minutes rather than days. Blockchain solutions can also streamline bookkeeping by enabling auditors to view real-time transaction data. Integrating with blockchain technology is a great way to adhere to the latest security standards and set your company apart from competitors.2
Use Advanced Technology to Differentiate Your Fintech Today
FPT Software has partnered with banks, fintechs, and technology companies to accelerate their digital transformation for over 20 years. We develop customized solutions that use RPA, AI, ML, and more to provide clients with new capabilities and help them outcompete the digital marketplace.
With more than 2,000 staff with financial services expertise located across the US, Europe, and APAC, we provide the domain knowledge and tools you need to drive innovation forward. Contact us today to learn how we can develop new capabilities for your company.
References:
1. AkaBot website, https://akabot.com/
2. FPT Software website, https://www.fpt-software.com/service/blockchain-fpt/