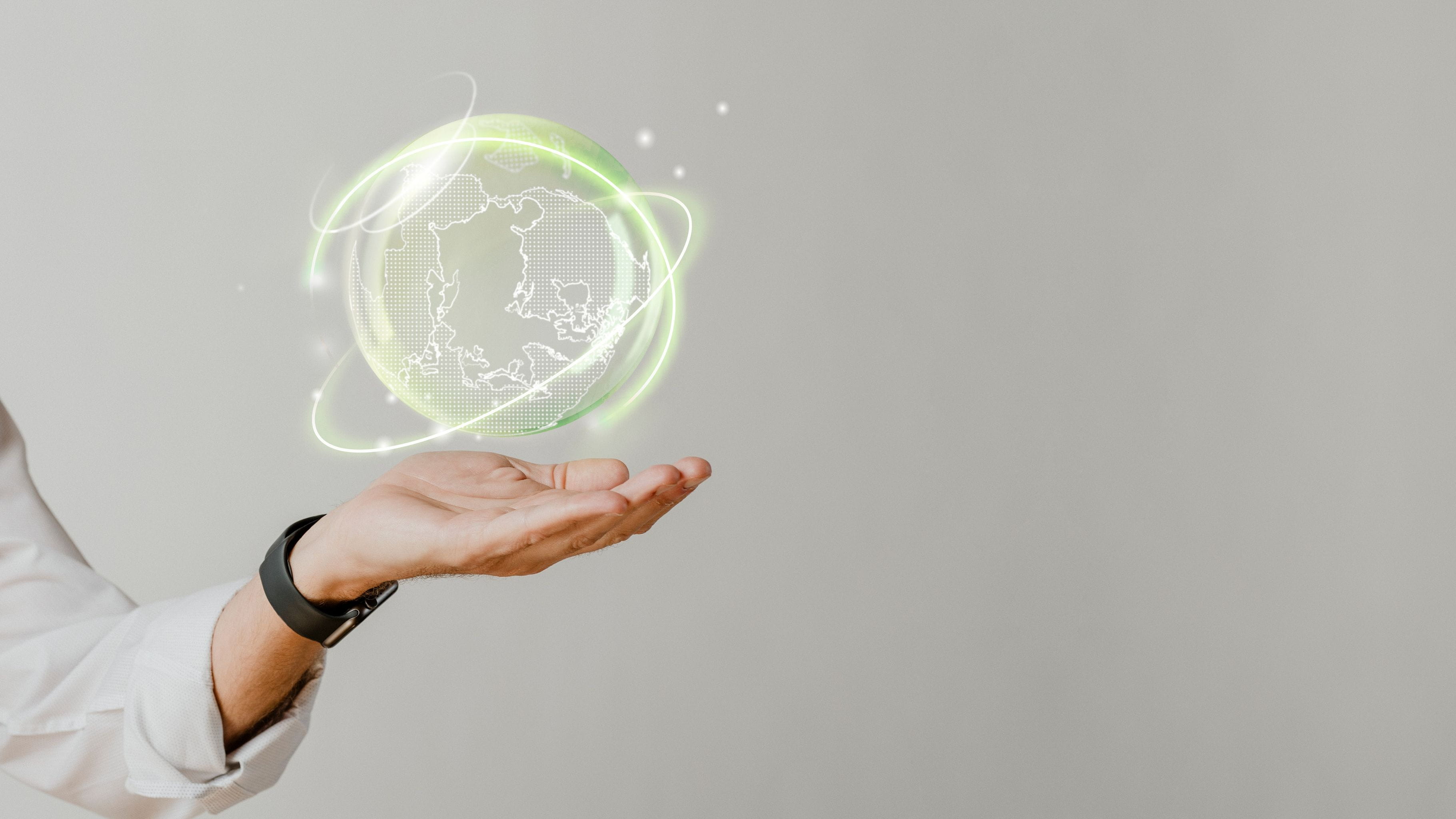 As pressure increases on the world's declining resources, sustainability and ESG are now central strategic pillars for many enterprises. The circular economy has gained rapid momentum among businesses for its promotion of eliminating waste and continued safe use of natural resources.
The new economy model is circular
A circular economy (CE) is a sustainable growth paradigm aiming to transform how societies design, produce, and consume goods and services, striving towards a regenerative economic cycle. This approach involves sharing, leasing, reusing, repairing, refurbishing and recycling existing materials and products to extend their life cycle so that components and products lose their value as little as possible. In practice, it implies reducing waste to a minimum. When a product reaches the end of its life, the raw materials are kept within the economy and can be productively used repeatedly.
According to several estimates on the potential of the circular economy on the European industries, the growth of the European GDP can be boosted by roughly 3.9% and generate millions of new employment as a result of significant raw material cost reductions [1a]. Specifically, the circular economy could decrease greenhouse gas emissions by 2.4% while saving industries 8% of their yearly revenue [1b]. As predicted by OECD, shifting from a linear approach of "take, make and dispose of" to a circular system is forecasted to bring over $4.5 trillion in potential for economic growth by 2030 [2].
Based on PwC's most recent ESG Investor Survey, 49% of investors worldwide would withdraw from firms that are not doing enough to address ESG issues. Meanwhile, 79% expressed that how a firm manages ESG risks and opportunities is a key consideration when making investment decisions [3a]. Since June 2021, roughly one in three dollars handled globally—more than $35 trillion in total—has been invested upon some ESG strategy [3b]. Facing imminent impacts and demands of ESG, businesses are prompted to be more environmentally sustainable, and better manage the growing pressures on global resource systems.
Technologies - the vital impetus
Emerging technologies and their convergence have a transformational effect across global value chains. Digital transformation can help set the world's economy on a sustainable footing. From AI/ML, robotics, the Internet of Things (IoT), and bioelectrochemical engineering, to cloud and sharing platforms − these technologies all play a crucial role in enabling circular business models. Global enterprises, such as Danone, H&M Group, and DS Smith, are already utilizing these next-gen technologies to eradicate waste and pollution out of their value chains while keeping products and materials in use to benefit the economy, the environment, and society.
Digital technologies are a pivotal enabler in enhancing the tracking flow of products, components, and materials and improving resource management and decision-making across different stages of the industry life cycle. IoT, big data and AI/ML can position information flows that enable the circulation of resources. For instance, the Internet of Things (IoT) helps automated location tracking and monitoring of natural capital. On the other hand, big data facilitates several aspects of circular strategies, such as improving waste-to-resource matching in industrial symbiosis systems via real-time gathering and processing of input-output flows. Moreover, analytics is proven handy in predicting products' wear and tear, reducing production downtime, scheduling maintenance, ordering spare parts, and optimizing energy consumption. In the circular economy, technologies are the driving forces - from recycling to reuse, to designing new offerings and managing maintenance.
Global enterprises have already signed themselves up for the race to sustainability. This new economic model is employed in various industries:
Technology: Liam, Apple's iPhone disassembly robot, has 29 arms and can disassemble any iPhone in 11 seconds, sorting its parts into valuable materials and extracting value at an unprecedented rate from previously wasted resources. 61 million pounds of recyclable material, including 2,204 pounds of gold, worth $40 million, have been collected by Apple to date with this innovative robot design.
Textiles: A radio-frequency identification (RFID) tagging system is developed for the fashion industry to trace a garment's complete lifecycle. Cotton and fibre cannot be recycled without labels containing the full information of the constituent elements, making clothing recycling particularly challenging. About 70% of garments winded up in landfills due to a lack of transparent, reliable data [4]. With the goal of incorporating these tags and extending garment lifecycles to improve revenue potential and decrease landfill and ocean waste, tracking technology is currently being tested with top fashion clothes businesses.
Agriculture: Fibritech, a Poland company, has developed 3-D forming materials based on renewable organic resources, mainly natural cellulose fibres from plants, using an innovative physical process. The final organic material can be easily recycled or turned back into nature (degraded, composted). The properties of the fibrous materials allow them to be adapted to various applications, such as packaging, bags, design and usable items, soil-less substrates, air filters, and construction materials like thermal and sound insulations.
Looking forward, the adoption of circular economic practices and technologies has great potential to close the loop on waste, while enabling society to meet the increasing demands of goods and services. However, many challenges remain in both the technology and consumer practice. Therefore, in order to optimize the circular economy concept in the business model innovation process, companies must consider the principles of innovation. Going beyond the functional "jobs" of the product, and redesigning products with respect to waste collection systems are two of the most notable product innovation premises.