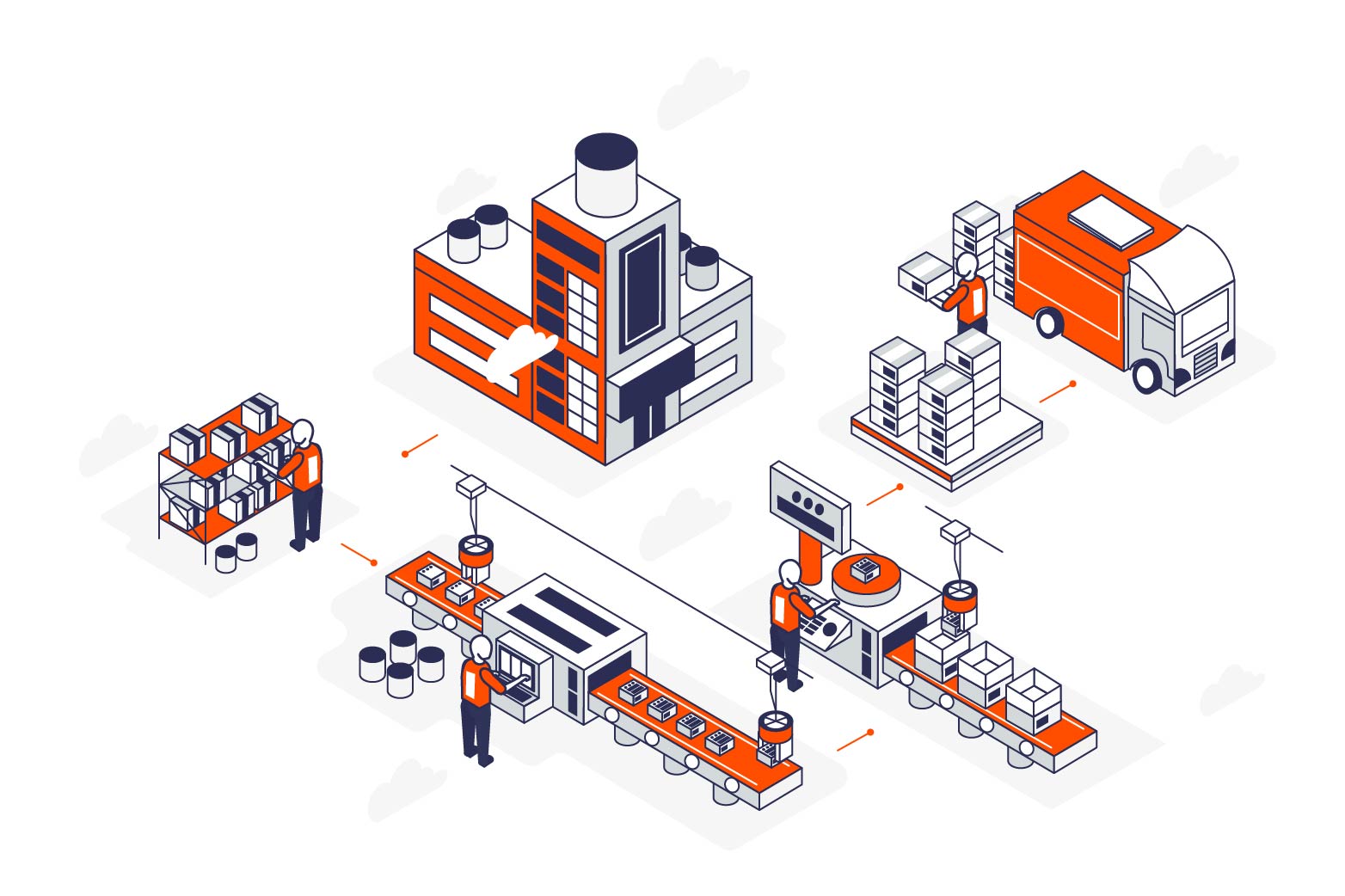 Low-code offers technology mechanisms for software development in the manufacturing industry.
---
The Covid-19 crisis created a burgeoning demand for online services and applications across both the public and private sectors. We have seen institutions using mobile apps to track student attendance in their virtual classrooms, banks developing online portals to meet the increasing demand for loans. In such a context, low-code development has emerged as a useful set of tools for both programmers and non-programmers to quickly generate and deliver business applications with minimum effort to write in a coding language. Indeed, the recent research by Forrester predicts that the low-code market will witness a 50% increase in size by 2024.
Similar to several industries, manufacturing has been severely disrupted by the "new normal", where agility is critical and change is constant. According to a report by the World Economic Forum, over 75% of manufacturing outputs are affected by the prolonged pandemic. More than ever, manufacturing leaders need to shore up their workforce and build resilience to thrive no matter what uncertainties arise.
Let's take a look at three ways low-code platforms would empower manufacturing firms in 2021:
The solution to labor shortage
A Deloitte study stated that foreign competition is far from the biggest challenge of manufacturing. Instead, manufacturing firms will encounter an intense labor shortage in which they will fail to fill even 50% of their open positions. One of the reasons for this issue is the lack of talents with the right advanced technical skills. Plus, it is worth mentioning that developers in manufacturing firms usually need to build complicated systems handling large volumes of data for several product lines. Such a task requires some background knowledge of manufacturing. This type of developers is, however, scarce.
Deloitte's recommendation is to increase investment in training programs to help staff move ahead on the digital curve. In light of this, low-code is an ideal approach. Using drag-and-drop interfaces and model-driven logic, low-code allow citizen developers (those with no or limited coding knowledge) to build software applications that meet business needs. This means employees of all levels, especially those who actually understand a factory's operations and are well aware of industry trends, can make meaningful contributions to building apps that address the problem at its roots. Indeed, a paper published by the World Economic Forum revealed that a low-code platform helps manufacturing engineers to design shop-floor apps easily without the need to write code.
Breaking down organizational silos
A manufacturer can have multiple plants situated around the country and even the world. Although they might be unified by the company brand, they are extremely siloed in the way they operate. The Deloitte report identified silos as one of three challenges faced by manufacturers while striving for entering Industry 4.0. Organizational silos are likely to hinder communication and cooperation, which would eventually result in reduced customer and employee satisfaction.
Low-code platforms can break down organizational silos in a way that they supercharge collaboration. In particular, low-code platforms allow employees to work with a common visual language. Every concerned party therefore has literally a clear picture of the idea and the resources available to make meaningful contributions. They do not need to have expertise in coding. Additionally, since low-code platforms allow more people to engage in the development of apps, more transparency will be established among factories and departments.
Augmenting the potential of professional developers
Some might fear that since low-code development can ease the burden of the labor shortage, the presence of expert developers should be eliminated. This case might be true for small businesses or startups with limited resources. However, to develop large scale enterprise-class applications, the involvement of professional software developers might not be replaced. In this case, low-code platforms act as assisting tools, helping developers to build enterprise-grade applications quickly.
This is particularly crucial in manufacturing sector, given the fact that mobile technology has been increasingly adopted and produced fruitful results. For instance, there has been a trend of using mobile apps to generate price quotes. According to Forbes, some manufacturing firms enjoy a 70% increase in conversion rate for prospective customers that receive a code immediately after the sales pitch.
Wrapping up
Aspects such as solving the labor shortage, breaking down organizational silos have been highlighted as primary benefits in the utilization of low-code platforms in the manufacturing industry. Given these advantages, there would be an uplift in low-code adoption to facilitate software development among manufacturing businesses. However, don't expect low-code to fully replace expert developers, especially in the case of large enterprises. Big and complex applications would need a large amount of experience and expertise. The ideal approach would be humans and technologies joining hands.
Interested in more technology articles? Click here to learn more!
References
Deloitte (2018). Future of Manufacturing: The Jobs Are Here, But Where Are the People?. [Link]
Sanchis et al. (2019). Low-Code as Enabler of Digital Transformation in Manufacturing Industry. [Link]