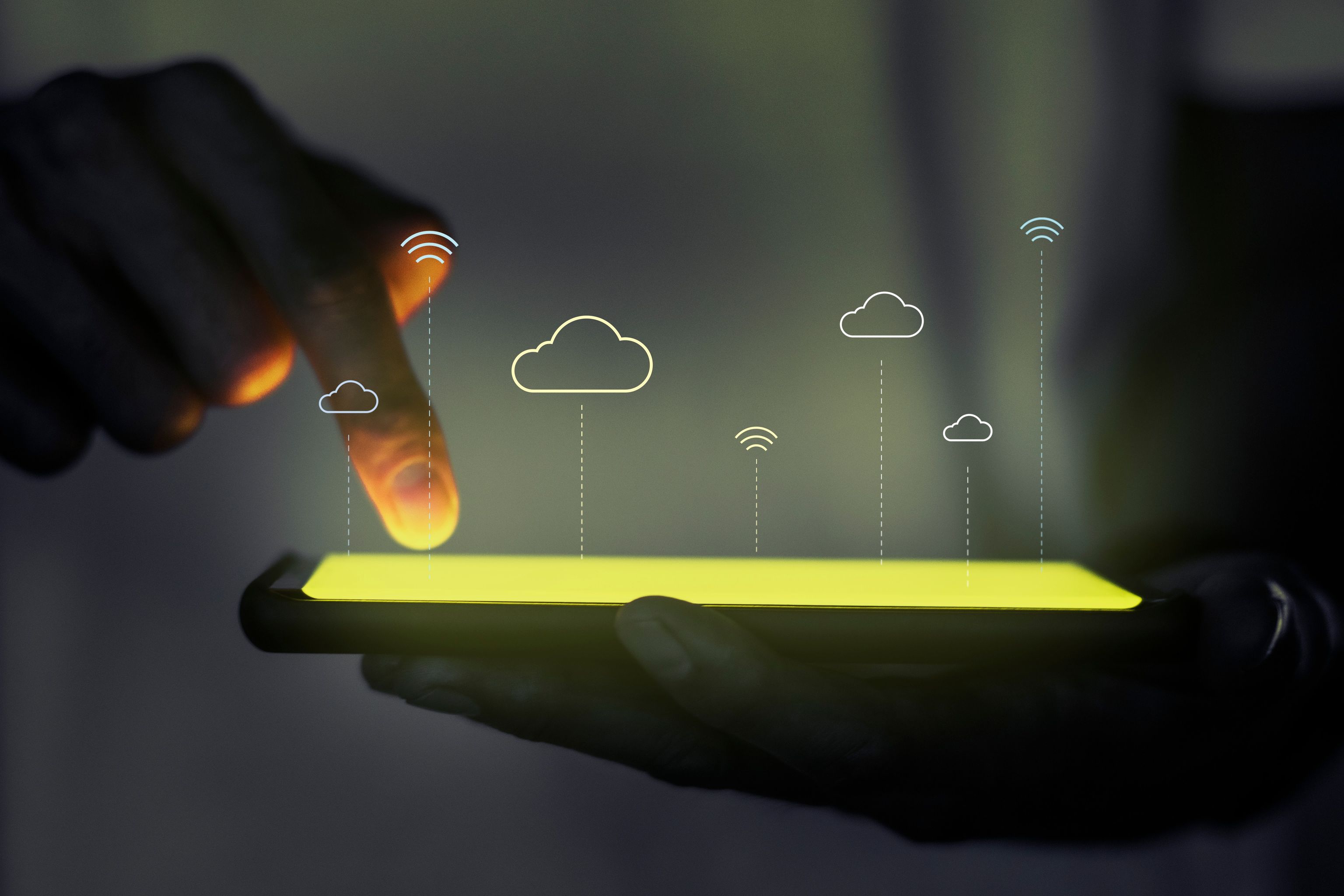 COVID-19 has posed unprecedented hurdles to the global economy, stressing the urgency of adopting innovative technological solutions to help businesses recover. FPT Software has carried out Digital Services Workshop in response to such upheaval: "Accelerate Application Modernization". With the participation of 119 representatives from the world's leading firms, the workshop brought about insightful takeaways and a novel transformation roadmap for modernized application in the business's DX process.
Application modernization in the digital world
In the 21st century, embracing robust digital transformation has become a critical requirement for enterprises to remain competitive. According to TechTarget Survey, application modernization and migration, accounting for 38% of IT expenditure, are proven to be the imperative drivers in the digital transformation journey [1].
Mr. Fabien Roudier - Senior Strategist of FJP addressed several organizational modernization benefits, including accelerated time to market, innovative experiences, and improved security. However, the path to innovation can be grueling at times, especially when the business is challenged with consumer resistance to smart technologies.
To give a comprehensive analysis, Mr. Araki Kan - the Managing Director of FJP, identified three common pitfalls that firms usually face during application modernization:
Ambiguous destination




The route to application modernization begins with identifying a set of business goals that will drive technological decisions, such as cost savings, business agility, and competitive advantages.




Next, the business must identify the most appropriate application modernization technologies, platforms, and infrastructure, such as Kubernetes, Serverless, hybrid, private, or public cloud. Setting an architectural-driven approach to modernization will aid the business in avoiding disparate future stacks and ensure a common shared platform for microservices. Ultimately enable workloads to be packaged, deployed, and managed consistently.

Only lift-and-shift




While lifting and shifting offer a time and cost-effective transformation, modernizing applications (with PaaS Azure) enables agility, fastens time to market, and is regarded as a strategic imperative driven by business goals.




Ms. Yokoi Uiko

, Product Manager of Azure Business Group under Microsoft Japan, agreed that enterprises could realize the true benefits of the cloud only through refactoring and re-architecting of microservices. These advantages consist of elasticity, regaining engineering velocity, and cost-saving.

Lack of focus




Despite being at the heart of digital transformation, technology is not the only aspect of modernization. Modernization requires a holistic approach, focusing on each team's skillsets and operation to the broader organizational culture and development. Managers and business leaders should take the time to teach and educate the team so that every member is on the same page and innovate themselves in a cloud-native environment.




Simply said, to achieve success and avoid latent risks of application modernization, organizations must have crystal clear answers to the where (destination), why (route), and how (team).



The key to a thriving business
According to a report by IBM, application modernization has enabled companies to enhance their cloud business using quality engineering strategies. The transformation accelerated 66% of development cycles and eliminated user-impacting downtime up to 10 times faster [2]. Due to its productivity and reliability, application modernization is depicted to flourish in the near future, with a forecasted $25 million total market value reached by 2025 [3].
Mr. Kan also recommended the Digital Kaizen: Think Big – Scale Fast approach to attain a successful Application Modernization journey. With extensive monitoring and innovation, FPT Software provides clients with microservices applications with faster data processing, time to market, and performance, which eventually led to more substantial business growth.
Accelerate digital transformation with FPT Software
All in all, although the DX demands determined efforts and processes, application modernization still displays a tantalizing prospect in today's technological disruption. Businesses need to quickly and comprehensively adapt to new technology and optimize data and working processes to surpass business roadblocks.
FPT Software is a pioneer in digital transformation and a trusted partner dedicated to assisting organizations in achieving their digital objectives through practical and meaningful technology. With over 20 years of experience, FPT Software provides world-class technology services such as smart factories, digital platforms, RPA, AI, IoT, cloud, AR/VR, BPO, and more.
Sources:
[1] https://www.techtarget.com/searchcio/feature/Top-2020-IT-priorities-hold-fast-amid-COVID-19-spending-takes-hit
[2] https://www.ibm.com/cloud/architecture/content/field-guide/app-modernization-field-guide/
[3] https://www.marketsandmarkets.com/Market-Reports/application-modernization-services-market-149625724.html