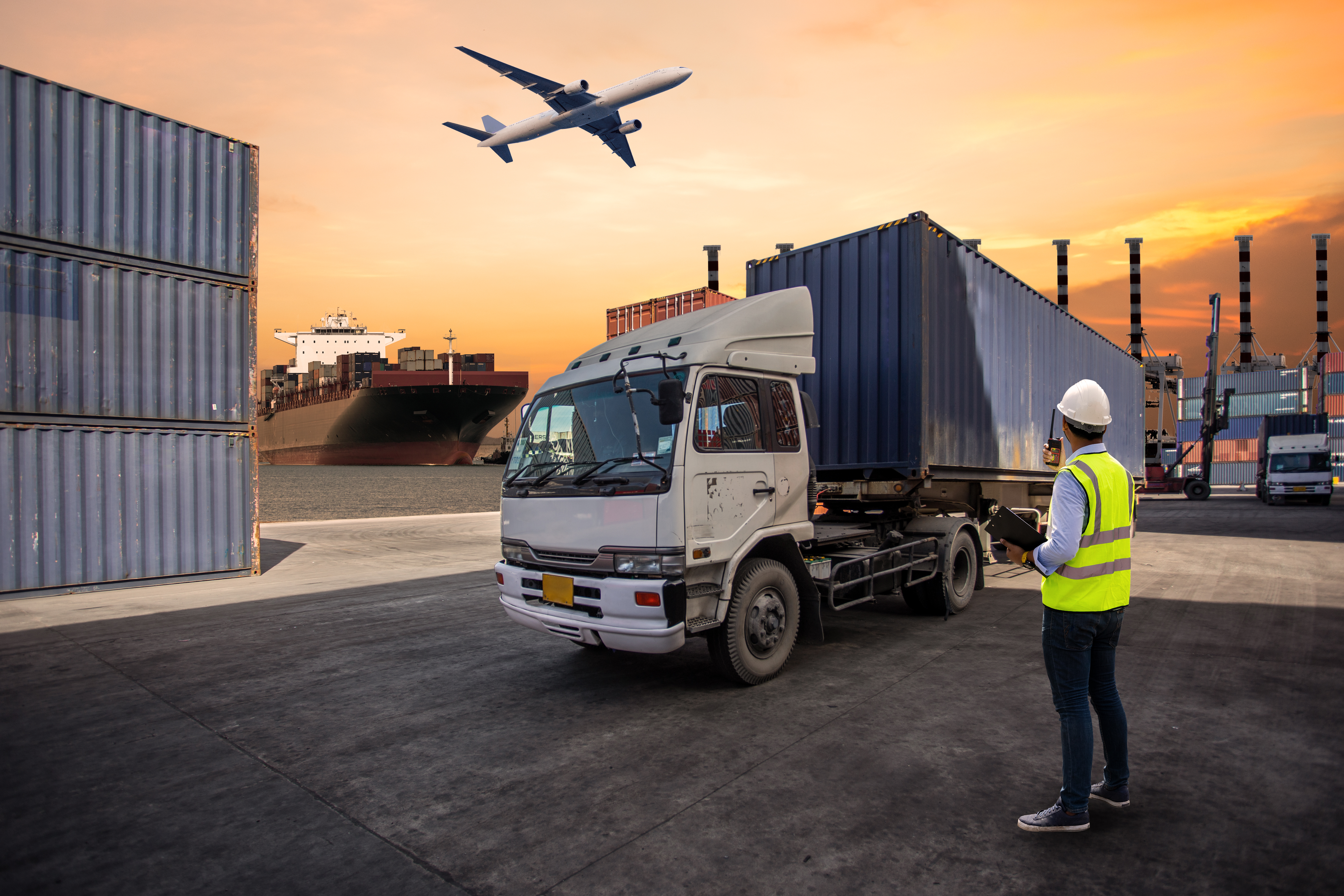 The COVID-19 pandemic has created roadblocks for economic activities worldwide. People have avoided the three Cs (closed spaces, crowded places, close-contact settings) to maintain social distancing, cities have been locked down to prevent the pandemic spread. This unprecedented situation has posed critical pressure for most industries, especially logistics, which relies greatly on the convenience of traffic and transportation, as well as human contacts. This article focuses on discussing the urgent need for digital transformation (DX) in this heavily affected industry.
---
Challenges the logistics industry is facing

Long before this pandemic, with the rise of the Fourth Industrial Revolution in manufacturing, the logistics industry was urged to transform and build a globally dispersed supply chain. In addition, cross-border e-commerce has become more and more popular due to the booming of online retailers. The shift towards digitalization in purchasing activities where delivery services are inevitable, leading to critical challenges in the global logistics industry:
How to deliver products to customers faster;
How to deal with the increase in workload due to the rise of door-to-door deliveries;
How to solve the complication of logistics system caused by the rapidly increasing number of products sold online.
Moreover, the COVID-19 has worsened the situation due to lockdowns and border closures that restricted the movement of goods. Additional protocols to ensure the safety of workers, for example, social distancing at warehouses) also contributed to bottlenecks for freight. According to a report of International Finance Corporate (IFC) published earlier this year, total container volumes handled at Chinese ports dropped by 10.1% in the first months of 2020; air freight volumes fell by 19% in March 2020 and trucking capacity is also strained [1]. With the outbreak of COVID-19, the need for DX in logistics is more urgent than ever.



Opportunities for new solutions to take place

With safety requirements being newly presented, companies that provide logistics services are left with no choice but to digitalize and transform. The advent of emerging technology such as blockchain, artificial intelligence (AI), Internet of things (IoT), automation allows logistics enterprises to solve the problems, both for short-term dealing with the pandemic and for long-term improvement:
Blockchain-based smart lockers for indirect smart pick-up;
Transportation management and integration of carriers powered by IoT;
Inventory management with advanced WMS (Warehouse Management System) and RFID, a combination of RPA (Robotic Process Automation) and OCR (Optical character recognition) and chatbots.
In addition, there are other new ideas that are expected to help, such as automatic acceptance inspection using AI containers and utilization of packing/labelling robots.
(Read more: Digital Transformation: Lessons from Gurus)


What needed to make that happen

The journey turning ideas into real-world solutions might be more challenging than initial thoughts. The major reason comes from the lack of know-how or resources shortage in planning and implementing DX projects. Therefore, it is essential for logistics companies to find a trusted partner with strong digitalization capability. There are some critical requirements that companies should take into consideration when finding a partner:
Industry understanding: Each industry has its unique characteristics. A partner with profound experience in providing services for logistics companies as well as other related parties in the transportation, retail and manufacturing industries can offer the best practices and bring cost efficiency for digital transformation projects.
Talent pool & support: DX projects, especially in pandemic time, need timely upgrades to adapt to the real situation (changes in regulations, new policies due to pandemic evolvement, etc.). Thus, there is a tremendous need for 24/7 service as well as a large talent pool to quickly response any alteration arises. It is a key criterion to select a partner whether or not the company has a large pool of logistics specialists and engineers globally, as well as responds flexibly and promptly to diversified business situations.
Partnership network: A vendor with a wide partnership network means more options for its clients. Close relationships with top companies like Honeywell. A, M, or emerging brands like OutSystems, not only prove the recognized capability in providing IT solutions but also shorten the time for acquiring license can also be shortened thus speed up the project's time-to-the-market.
Proven DX strategy and methodology: Obviously, there no single formula for success. But a DX methodology that has been deployed and proven will serve as a map, a guideline to clarify and accelerate the process. Partners with a good method can help logistics enterprises stay focused on critical missions while developing appropriate 3-5 year roadmap to sustain the project result.
(Consider FPT as your partner in DX, explore our services here)
The future outlook of logistics amid COVID-19 pandemic

Simon-Kucher & Partners, a consulting firm, stated that the logistics and transportation industry is facing a "crisis situation". On the other hand, consumers' home delivery demand has been steadily growing. Yamato Holdings Co., Ltd. announced its financial results for the April-June period of 2020 on July 31, in which both operating income and ordinary income have been increased even in the pandemic. This is because consumer demand has made up for the drop in corporate demand.
Looking at the upcoming future, it is likely that there will be three paradigm shifts in logistics activities and related sectors. Though, given the complicated pattern of COVID 19, transforming operations with digital initiatives will empower logistics enterprises to proactively adapt to, overcome and even thrive in the worst scenarios.
The development of the safety-first supply chain
The emphasis on infection control
The impact of decentralization

Interested in tech blogs? Click here to explore!


Reference:

1. The Impact of COVID-19 on Logistics [Link]