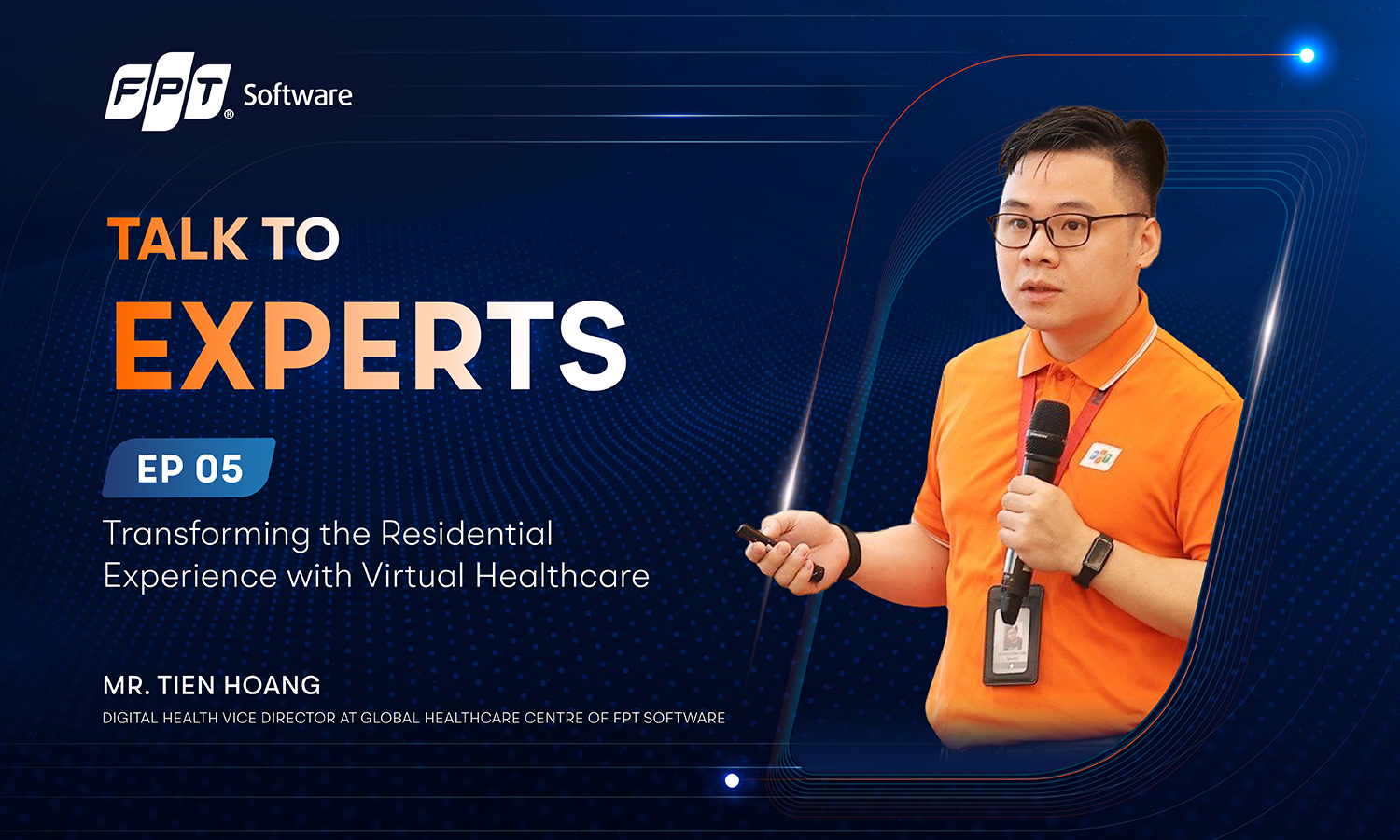 In the previous episode of the Talk to Experts series, our expert addressed the urgent healthcare labour shortage and elaborated on how to tackle such challenges amid the digital transformation era. In today's episode, FPT Software's Vice Director of Digital Health, Mr. Tien Hoang, will guide us to a close-up of Virtual Healthcare's beneficial aspects.
In recent decades, the ageing population has been a major concern, raising debates about satisfying the unprecedentedly increasing demand while maintaining a good quality of care. The ageing population will reach a copious amount of 1.5 Billion globally by 2030 [1], and 60% of them will require patient-centric healthcare in the comfort of their homes [2]. To maintain good quality of care amid the workforce shortage, businesses worldwide are aligning with Virtual Healthcare simultaneously. Regarding this matter, our expert - Mr. Tien Hoang, has elaborated on the following pinpoints:
A comprehensive definition of Virtual Healthcare and its various forms of implementation. This definition will help care providers acknowledge the fundamental objectives of Virtual Healthcare to avoid mistaking it for Telemedicine or Digital Health.
A wide range of benefits that Virtual Healthcare may bring forth: (1) Expand the accessibility to the healthcare system, (2) Enable real-time monitoring, allowing in-time assistance and effective communication, and (3) Provide insights for data analysis and business forecast.
FPT Software and its commitment to empowering the global residential experience: (1) Process a self-developed Virtual Healthcare platform, (2) Expand business connections across Japan, USA, Europe, Australia, and Asia-Pacific, and (3) Maintain a long-term and tight-knit partnership with the most well-reputed Virtual Care Platform providers in the Nordic area.
Tap on the link below to gain more business insights from our specialist: