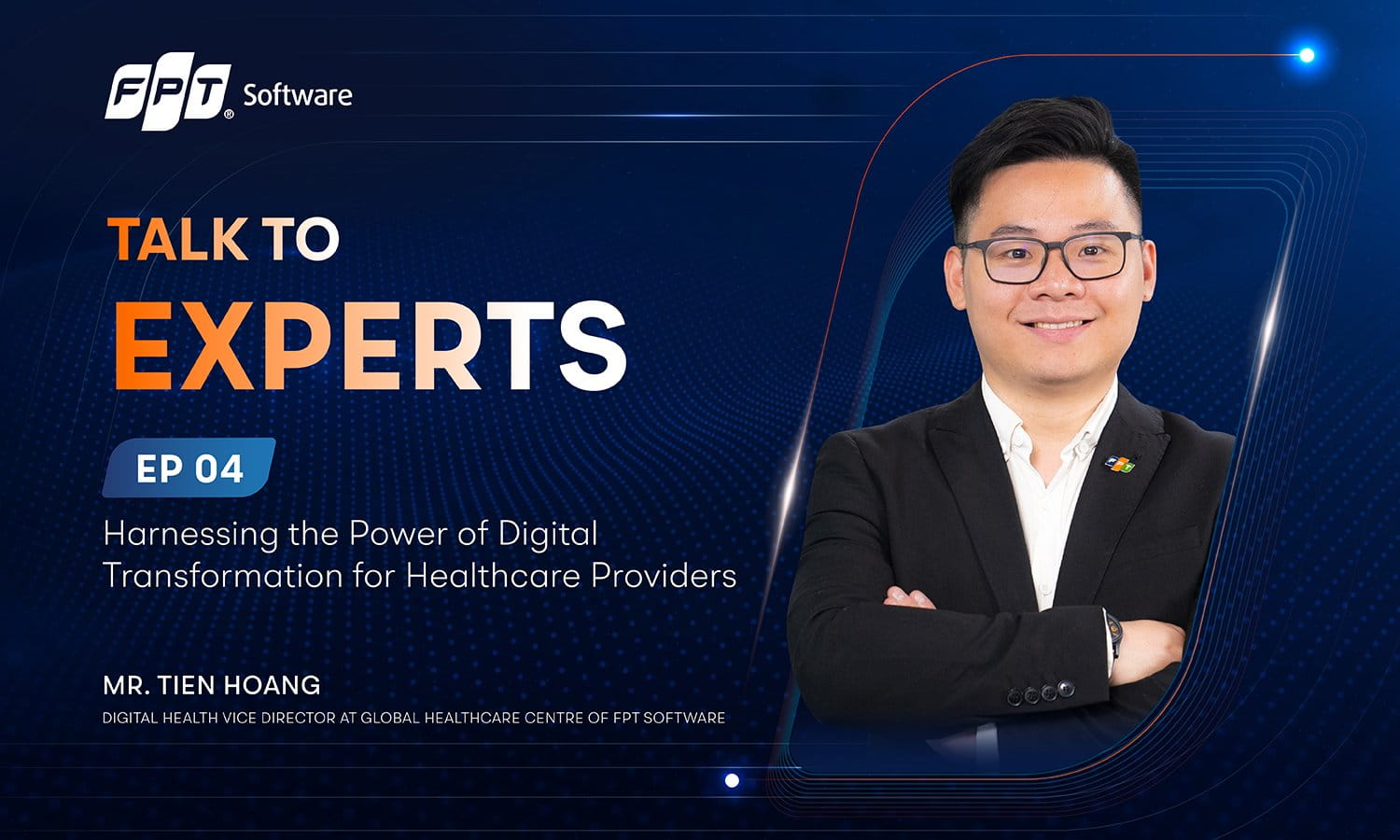 The global healthcare industry is witnessing an intercontinental demand crisis due to the increasing aging population and chronic disease rate. Elderly patients, in this day and age, are even requiring more patient-centric delivery models with continuous centralized monitoring. Despite such high demand, WHO has estimated the world will observe a shortfall of 10 million health workers by 2030 [1]. As such, in this week's Talk to Expert episode, Mr. Tien Hoang - Digital Health Vice Director of FPT Software, will elaborate on how healthcare providers can overcome these obstacles. Prominently, Tien Hoang has advised businesses on the followings:
- Artificial Intelligence is critical to making more precise medical decisions and accelerating medical processing time. For instance, RPA can assist doctors with automated repeat tasks, reducing human errors and enhancing productivity. Advanced data analytics can also pinpoint insightful information and better forecasts in healthcare management.
- Particular Challenges: (1) Regulations and Compliance: the adoption of digitalization is perplexing due to strict regulations protecting patients; (2) Data Privacy: potential cyber-attacks aimed at patients' and doctors' data, calling for a security strategy with trusted partners; (3) Hesitancy to change: many professionals hesitate to adapt and change due to the conservativeness within the industry.
- FPT Software's framework and trademarked philosophy: FPT Digital Kaizen. By following this approach, FPT Software has assisted various healthcare providers in developing software for medical devices, innovative software for the new generation of Diagnostic Imaging, Specialized Treatment in hospitals, and smart IoMT for home use.

Tap on the link below to gain more business insights from our specialist: