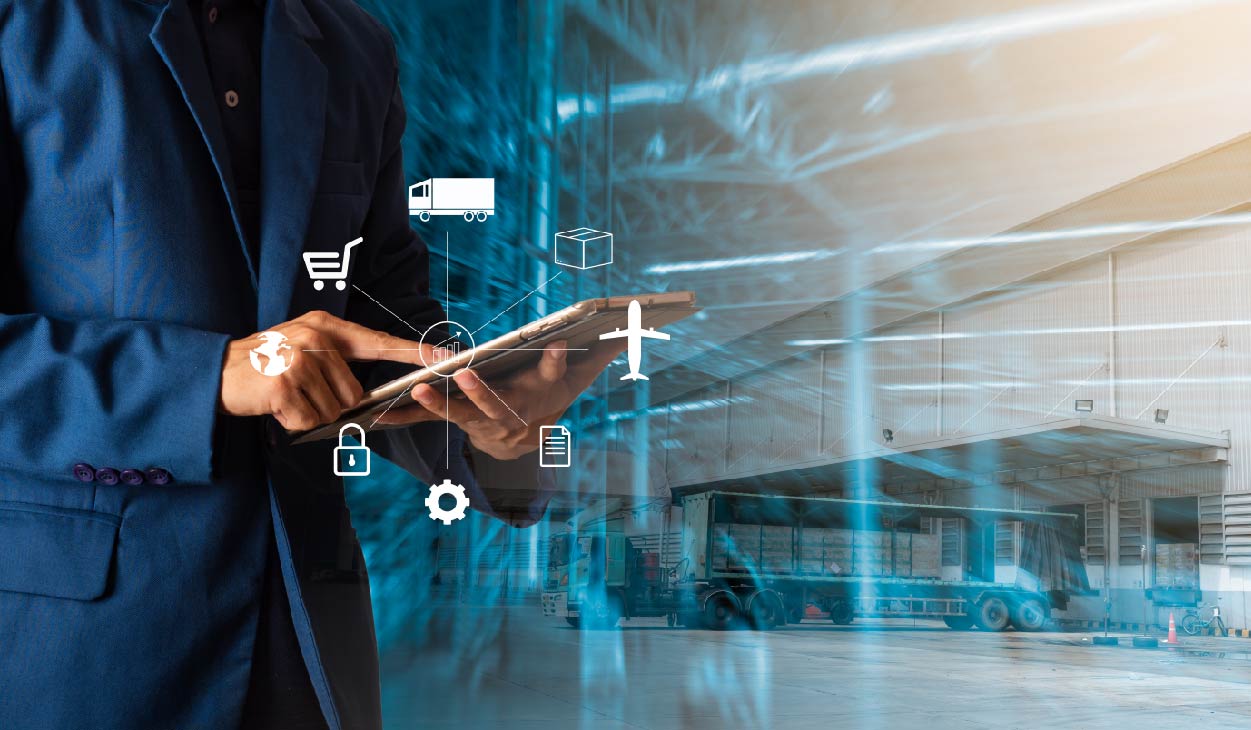 Blockchain holds great promise to elevate supply chain management.
---
Blockchain received initial attention in 2008 mostly due to its association with Bitcoin. The event triggered popular applications of the technology in a breadth of industries, including supply chain. Indeed, blockchain is generating a big stir in supply chain management. The global blockchain market for supply chain is projected to reach 9,825 million US dollars by 2025, according to Allied Market Research.
Towards a transparent supply chain.
In a supply chain context, transparency refers to the extent to which every party involved in the supply network has a shared understanding of and access to the product-related information. The arrival of blockchain seems to be timely as consumers are increasingly demanding a transparent supply chain. Today's consumers want guarantees that fish they purchase are not illegally netted. A survey by MIT revealed that consumers might be willing to pay 2-10% more for goods from firms striving for supply chain transparency. The concern over the source of products is exacerbated when supply chains are becoming multi-tiered and global in scope.
Moreover, brand reputation rests on supply chain transparency and vice versa. The 2013 horsemeat scandal was a wake-up call for the global supply chain. Horsemeat entered the supply chain as beef and was sold in the UK. The crisis had induced much damage to the brand creditability. Such a fallout has led to a raft of new regulations pertaining to supply chain transparency.
The question here is why several companies seem reluctant to pursue supply chain transparency and why the transition to a transparent supply chain is so slow. In a Harvard Business Review article, the authors explained that large supply chains entail complex transactions, making transparency a seemingly insurmountable challenge.
The viable solution is blockchain.
By nature, blockchain is a decentralized ledger for recording every transaction among several involved parties in a tamperproof, verifiable manner. By enhancing traceability, blockchain might be a viable solution to supply chain transparency. In the context of supply chain, traceability refers to the ability to trace a product from its origin to its endpoint. Here's how blockchain technologies might represent a possible answer to enhancing traceability.
For security-critical industries like pharmaceuticals, food, traceability is one of the determinants of a firm's regulatory compliance. For example, European Union regulations mandate firms to trace every ingredient or raw material used throughout their supply chain operations. Blockchain allows to save and track data at each stage of an agri-food supply chain. Suppliers can launch a blockchain adding information concerning pesticide and fertilizers involved, machinery used. Producers might insert data about the farming practices exercised or the crop cultivation process. Information about the processing method for each batch can also be included.
In the last stage, data about storage conditions, shipping details, etc., can be stored and viewed. This means detailed information about food products are accessible for every party throughout the whole value chain. Consequently, blockchain enables the recording of products information at all phrases in order to ensure perishability, standard hygienic conditions and identify contaminated products in real time.
Blockchain also serves as a viable solution to address the pressing issue of counterfeit goods in the pharmaceutical industry. According to WHO, over 10% of medicines in circulation in both developing and developed countries are counterfeit. In such a context, pharmaceutical companies in the United States, for example, are required by the law to identify and track down drugs to protect customers from harmful, counterfeit and stolen products. As stated in a Harvard Business Review article, to abide by such a regulation, a large pharmaceutical firm has already cooperated with its supply chain partners to embrace blockchain technologies. The benefits are relatively obvious. If there are concerns about counterfeit products from a retailer, the technology can allay them as they would lack a verification history on the blockchain.
While blockchain technologies have been hailed as the answer to supply chain transparency, blockchain adoption should be carried out with caution. Business leaders would need to conduct pilots with several blockchain platforms and establish an ecosystem with other involved companies.
Interested in more technology articles? Click here to learn more!
Reference
Allied Market Research (2019). Global Supply Chain Blockchain Market. [Link]
Bai and Sarkis (2020). A supply chain transparency and sustainability technology appraisal model for blockchain technology. [Link]
Harvard Business Review (2018). What Supply Chain Transparency Really Means. [Link]
Harvard Business Review (2019). Building a Transparent Supply Chain. [Link]