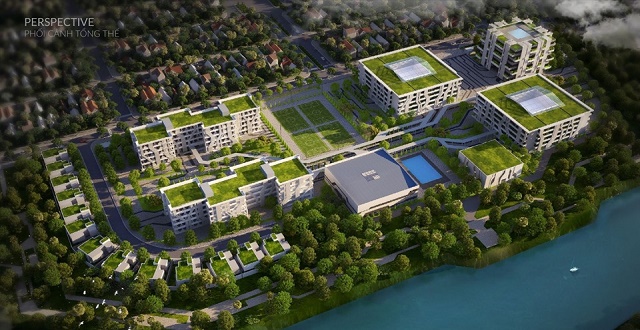 In the previous article AI: WHAT TO ANTICIPATE IN 2019? we have summarized the latest AI trends in the world. Realizing this trend, FPT has invested in both people and technology to catch the wave and bring more added-values to our clients. To be specific, FPT's latest move in developing AI in Vietnam is consolidate all the resources into Quy Nhon with the ambition to turn Quy Nhon into AI center of the world.
This project is also strongly supported by Binh Dinh government when the province agree to grant 40ha of land at Northern Trade and Urban Area of ​​Ha Thanh River and Long Van Urban Area (Quy Nhon City) for construction. According to the meeting on May 8th 2019, FPT Chairman of the Board – Mr. Truong Gia Binh and Chairman of Binh Dinh Provincial People's Committee – Mr. Ho Quoc Dung have pledged to support and cooperate to implement categories such as: Building civilized education – technology urban area in Binh Dinh; Cooperating in the field of education and training, contributing to create 4.0 human resources for Binh Dinh province; Cooperating in building e-government, smart city, smart industrial park, smart factory etc.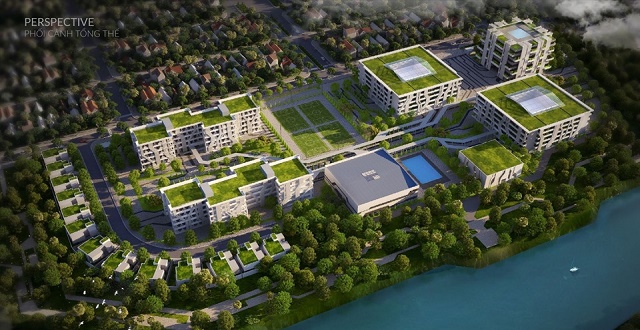 FPT University in Quy Nhon
The AI center of the world – Why Quy Nhon?
Prime geographical location
Quy Nhon is a coastal city in central Vietnam as well as an economic, political, cultural, scientific, technical and tourism center of Binh Dinh Province. With its continuous development, Quy Nhon has been recognized by the Prime Minister as a first-class city directly under the province in 2010 and voted as Southeast Asia's premier destination by Rough Guides magazine in 2015.
Quy Nhon has a domestic airport with convenient transportation system. There are many flights connecting Quy Nhon with Hanoi, Saigon, Hai Phong, etc. daily, making it easy to move and maneuver between sites. In 2020, Quy Nhon will expand international routes and Japan will be one of the destinations that can fly straight from Quy Nhon.
Moreover, beaches, entertainment venues, delicious food and friendly people are also the attractive spots of Quy Nhon which can impress customers and partners.
Quy Nhon is always famous for being one of the three mathematics centers of Vietnam. With the development vision of FPT Software, good human resources for mathematics is a key factor to conquer AI technology.
Mr. Ho Quoc Dung – Chairman of People's Committee of Binh Dinh affirmed that Binh Dinh is determined to build a new image for Quy Nhon in a different way, in which science and technology are considered as the foundation for development. In addition to policies to attract investors, the province has established a 242 ha science urban area with a scientific space complex, a software park, and research areas etc.; organize scientific conferences to attract the participation of prestigious scientists in the world.
Since 2019, the Mathematics Department of Quy Nhon University has opened a new training course called Data Science. Students can research and experience in depth in 2 labs on AI and Big Data. Thereby we can see the cognition of the local government about AI as well as their significant investment in developing AI.
Quy Nhon has abundant, skilled and well-trained human resources for AI / Data Science, Web development (Java, .Net), Embedded (C ++), Mobility (Android). Within the scope of this article, we would like to feature two outstanding technology experts – Mr. Le Dac Liem and Mr. Luu Quang Nhien.
Mr. Le Dac Liem – Advanced Analytics Leader, FPT Software – is the one who made a great contribution in making Quy Nhon become the world's AI center. In 2017, Mr. Liem accepted the task of building a pioneer unit in Advanced Analytics, with only 3 members. By the end of 2018, Mr.Liem successfully created an Advanced Analytics team of 45 members: 30 in Hanoi and 15 in Quy Nhon.
Not only that, 2019 poses a new challenge for him: building an Advanced Analytics team of 200 people, equivalent to 444% growth rate. In order to conquer this challenge, Mr. Liem always maintains activities such as organizing a periodic technology seminar for members in Hanoi, Quy Nhon and Japan with series of topics about Analytics , machine learning, deep learning. In addition, he also directed and participated in speakers at seminars / talk show on AI opportunities for students of major universities such as Hanoi Polytechnic University, Irrigation University, Quy Nhon University and more.
Within a short time, Mr. Liem has built up a strong, skillful Advanced Analytics team and has earned many potential projects for the company as well as meet the needs of clients. In 2019, his team successfully created an AI system that automatically evaluates, produces result of physical check for a large Japanese nursing home. This model helped to decrease both the number of doctors, observers and time for tests, thereby devoting labor resource for other specialist requirements.
In the process of developing human resources for Advanced Analytics, Mr. Liem has also strengthened FPT Software's position in the locality. In the South Central region, the presence of FPT Software has led many engineers and bachelors to firmly believe in their main career in their homeland, nurturing many technological dreams.
The other one is Mr. Luu Quang Nhien – currently FPT Software AI engineer. He was originally an outstanding math student who was one of the 20 first students of Quy Nhon University to participate in FUNiX's IT study. After only 6 months, Mr. Nhien was qualified to become a programmer and got admission to work in 2 leading technology companies in Vietnam. At the end, he decided to choose FPT Software and had many contributions to the company.
During 2 years working at FPT Software, Mr. Nhien has directly involved in many projects and brought undeniable benefits to customers such as developing model to classify Catia image for a global IT Solution company or developing model to evaluate the quality of the presentation by measuring speech rate and evaluate intonation for one of the largest banks in Japan.
Being a young, enthusiasm and having high qualification, Mr. Nhien is representing the young generation of FPT Software - an important factor contributing to the development of AI technology in the future.
Can we get to know your interest in AI?
FPT Software's AI resources and strategies
FPT Software is a part of FPT Corporation – the global leading technology and IT services group headquartered in Vietnam with nearly US$2 billion in revenue and 32,000 employees.
Currently, we has dozens of research products, which can be divided into 4 groups: natural language processing (NLP), user behavior analysis/prediction system, computer vision and advanced analytics which will be revealed in upcoming article. We have worked and helped build AI-based solutions for more than 600 customers worldwide.
At the same time, FPT constantly improve the quality of human input for Quy Nhon AI center. We have a large resource pool of leading scientists in the field of AI, machine learning, NLP and computer vision which provide Quy Nhon a team of 15 doctors, 150 engineers with 25 managers and officials certified by the world's leading organizations such as Amazon, Cloudera. In addition, we work closely with major universities and research centers throughout the country such as the Polytechnic University, the University of Natural Sciences, and the International Research Institute of MICA. 40% member of AI Quy Nhon has a Master's degree in Mathematics and IT. 70% current member of AI Quy Nhon has gone through the following process:
Being trained and graduated at Quy Nhon University
Finishing FUNiX's IT study course in 6 months to 1 years
On-the-Job-Training follows the program AI Fresher Syllabus by Digital Innovation Center and Fresher Academy cooperate in construction.
Directly participate in the project
Conclusion
The AI educational complex Quy Nhon project is being deployed in the first phase with a total investment of VND 816 billion. It is expected that this project will be completed and put into operation in the fourth quarter of 2021. With FPT's substantial investment as well as Quy Nhon's potential resources, the possibility of turning Quy Nhon into the world's AI center is perfectly feasible.
Stay tuned for more articles and don't forget to visit us here to follow up on the progress of FPT's latest AI projects.