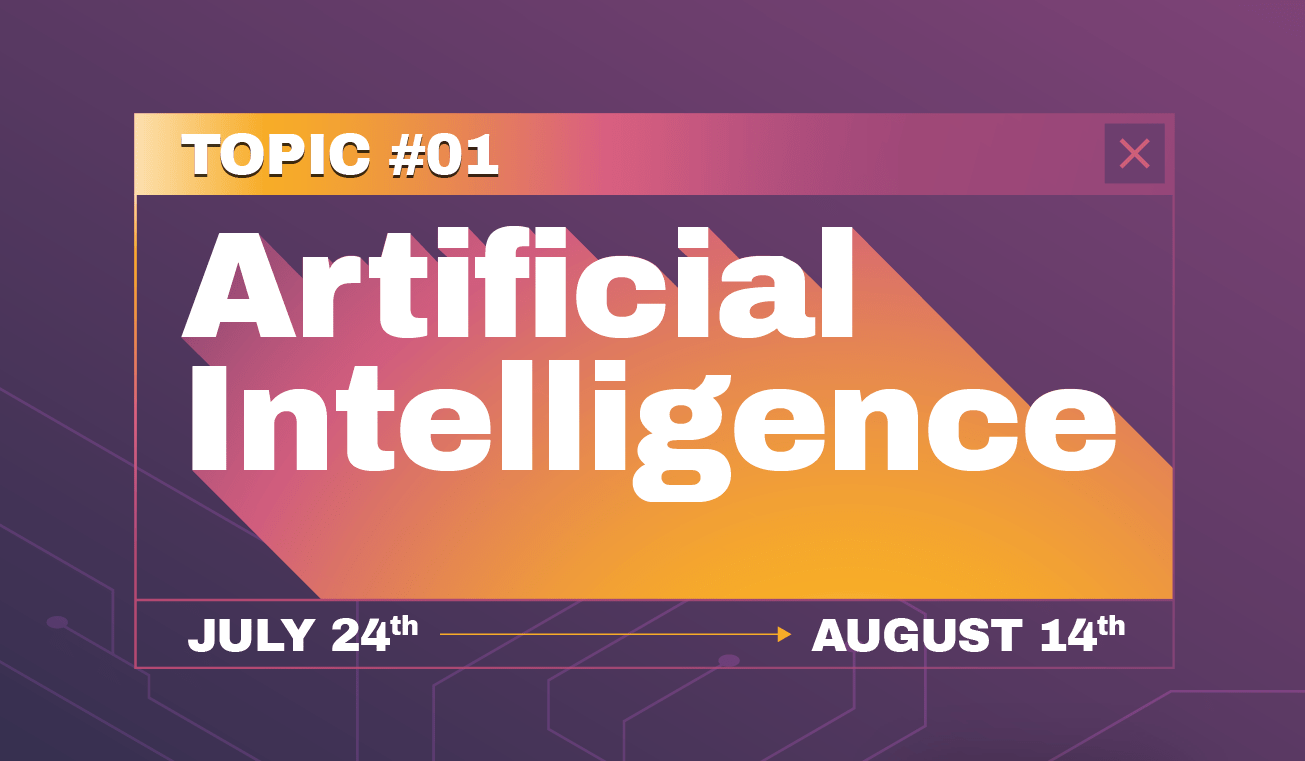 Send small articles, get big prizes! - "SHARE TO BE SHARED" announces the hot TOPIC OF JULY: ARTIFICIAL INTELLIGENCE (AI). Submit your articles right now!
TOPIC OF THE MONTH IS: ARTIFICIAL INTELLIGENCE (AI)
It's 2019, everybody has their knowledge about AI, which has been identified by Gartner as one of 10 new technology trends changing the world; so how about sharing it to the world?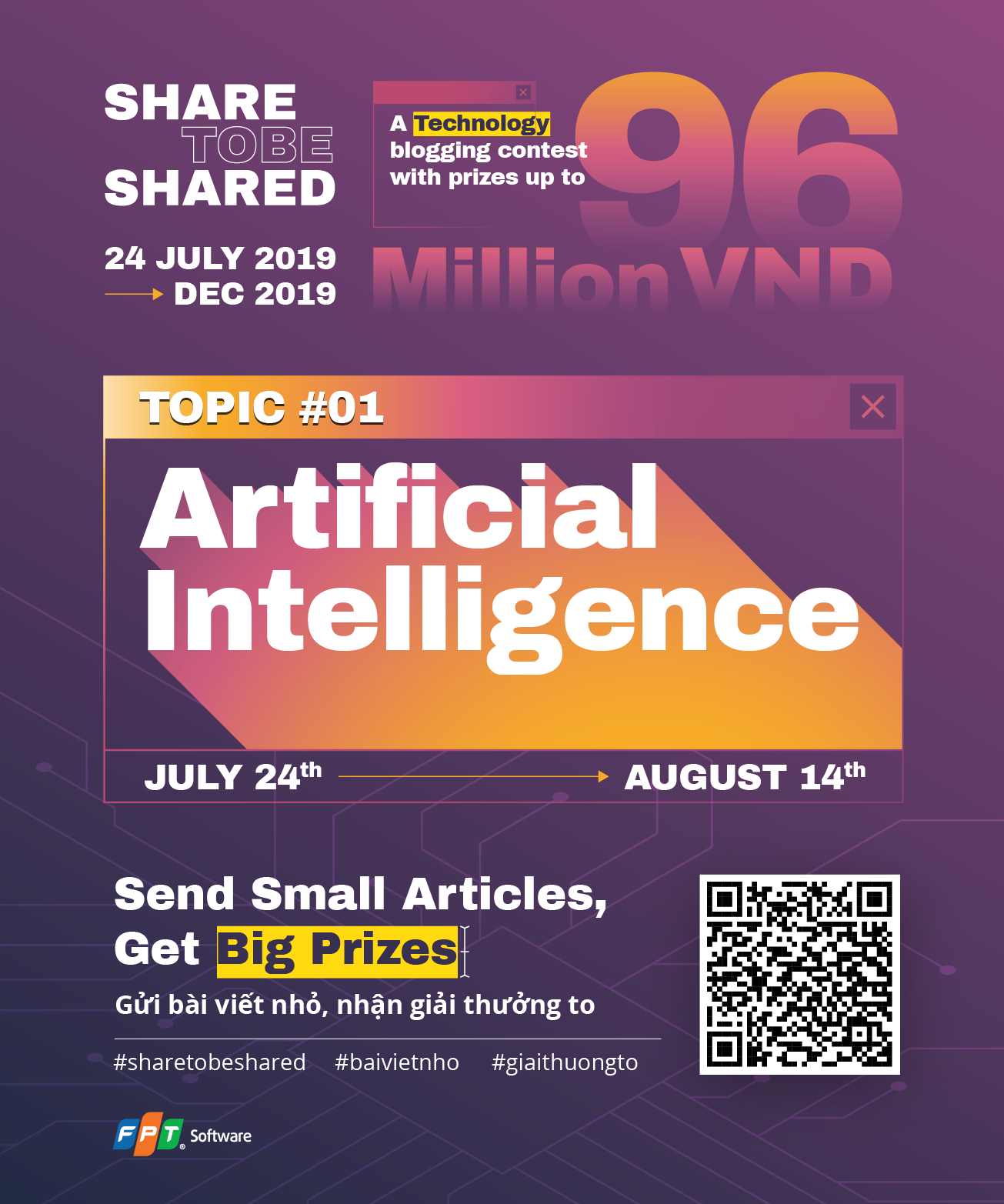 This topic submission period: July 24 – August 14, 2019
Who can attend: whether you are a FPT employee, an expert or a student, you are welcome to join as long as you have a valid Vietnamese bank account.
For each qualified article, the author received 500,000 VND/article and the articles will be published in the blog. You will have the chance to get event more prizes, as shown right below.
How to submit: Using this template, fill in the form below or mail your submission us at fho.mar[email protected] with title [Fsoft Blog]_Article Name_Author.
🎉 AWARD 🎉
For every qualified article (uploaded to blog), the author receives: 500,000 VND/article.
You get to have several Monthly Awards:

2 Best articles: 1,000,000 VND/article
2 Best contributors: 3,000,000 VND/person
For more information regarding criteria, general rules and law, visit here to discover more.
Contact:
- Hotline: 090 622 2460 (Ms. Phuong) | 036 362 6569 (Ms. My)
---
About "SHARE TO BE SHARED":
"SHARE TO BE SHARED" – a FPT Software's technology writing competition - aims establish a technology knowledge sharing platform for not only FPT but also experts outside of the firm. With "SHARE TO BE SHARED", technology knowledge will be shared within experts, creating a friendly environment for audiences to participate in.
By submitting articles related to monthly topics of competition, you will get 500,000 VND royalty for each qualified article and have a chance to receive the big prize UP TO 96 MILLION VND IN CASH.