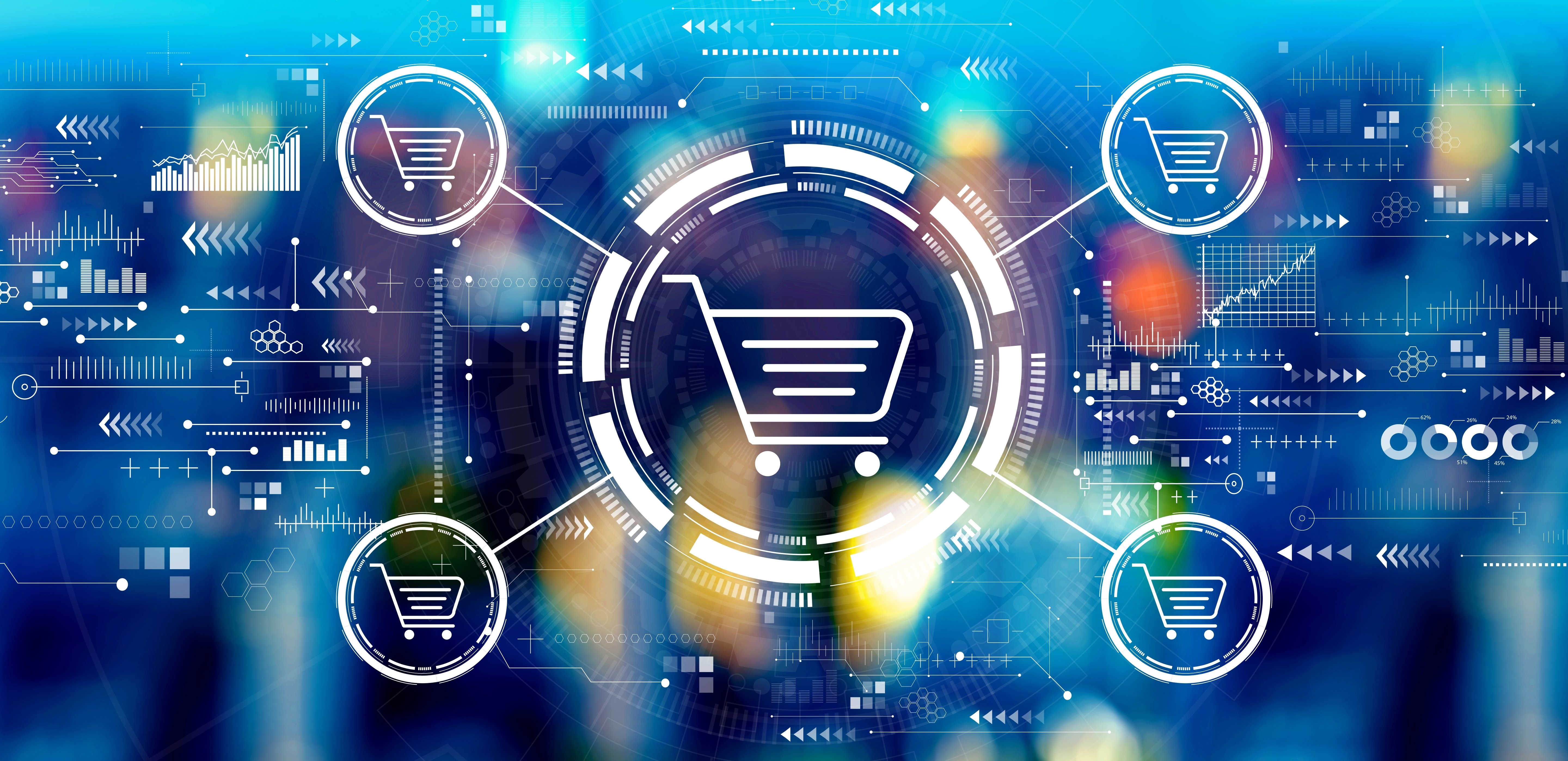 The digital marketplace has witnessed a remarkable evolution, propelled by the rapid pace of digital transformation. To outpace competitors and cultivate a larger customer base, organizations in e-commerce have taken bold steps to revamp their strategies. Emerging from the challenges posed by the COVID-19 pandemic, organizations have embraced a shift to revitalize, redirected their digital transformation journeys, and adopted cutting-edge technologies to maintain a competitive edge.
1. Revitalize: Staying agile is the key
The e-commerce industry's exponential growth over the past decade has cemented its importance as a critical asset for businesses navigating digital transformation. COVID-19 served as a catalyst, which magnified e-commerce's role in thriving amidst unprecedented challenges. While brick and mortar stores could not withstand disruptions, the e-commerce sector swiftly adapted to consumers' changing shopping patterns. Thanks to the convenience of online shopping, e-commerce has taken on an even greater role in consumer purchase decisions, evidenced by 56.6% of shoppers prefer to purchase online rather than in person [1]
To remain agile in the constantly evolving customer preferences, online platform management systems played a crucial role in sustaining business continuity. With online retail purchases projected to account for 20.8% of total sales in 2023, it comes as no surprise that e-commerce sales witness a corresponding growth [2]. As pointed out by the New York Times, the usage of social media platforms soared during these pandemic times. Specifically, Facebook rose by 27%, while YouTube and TikTok increased by 15% [3]. As consumers spend more time engaging with social media, they are exposed to various products, recommendations, and promotions, creating an ideal environment for advertisements and consecutively, online purchases.
Additionally, social listening emerged as a prominent tactic during the pandemic and continues to be vital. This practice involves e-commerce brands identifying engagement opportunities related to their specific brand and within the industry as a whole. Marketers recognized the power of social listening, with 51% of marketing leaders worldwide turning to social listening platforms to stay updated on consumers' changing desires during the pandemic [4]. Through monitoring conversations and sentiments, brands can extract valuable insights encompassing consumer pain points, preferences, and emerging trends. These valuable findings can shape product development, navigate marketing campaigns, and inform business strategies. By integrating digital marketplace platforms and leveraging the power of social listening, e-commerce stores can successfully retain customers during the challenging times, opening the period of revitalization.
2. Revamp: Out of the old, in with the new
As the e-commerce landscape rapidly evolves, previously effective strategies and technologies may no longer yield the desired outcomes. A recent survey by McKinsey found that 64% of companies acknowledge the obsolescence of their business models, compelling them to forge new digital paths to ensure economic viability [5].
One of the most common hurdles that brands face is the reliance on outdated SEO approaches, which focus solely on keyword density and content oversaturation. Instead of captivating visitors with valuable and relevant content, websites become cluttered and challenging to navigate, leading to frustrated users who are more likely to abandon the site without purchasing. This can result in diminished conversion rates, lower search engine rankings, and ultimately, missed opportunities for growth and revenue.
As Google search engines create continuous updates and algorithm changes over time, businesses must stay agile and adapt to these evolving SEO strategies. These updates aim to enhance user experience, improve search relevance, and combat manipulative practices. With 14.6% of SEO-generated leads can be converted into sales [6], businesses must keep track of emerging keywords, trending topics, and user search intent. Additionally, technological advancements and shifts in user behavior also impact SEO strategies. Thus, businesses should utilize the power of AI such as natural language processing and machine learning algorithms to enhance SEO efforts. By utilizing AI-powered SEO tools, organizations can automate analysis, receive valuable content recommendations, and deliver personalized search experiences. 58% of companies are planning to incorporate AI for SEO and content creation this year [7], presenting an increasing consideration in optimizing strategies to win the competitive e-commerce race.
3. Reroute: Automation and headless commerce flexibility
Efficient warehouse management is essential for online retailers to keep up with the ever-increasing demands. According to Adobe, 64% of marketers consider customer experience one of the personalization's most outstanding benefits [8]. Recognizing this need, big corporations such as Amazon have embraced cutting-edge automation solutions (such as autonomous mobile robots and aerial drones) to revolutionize their warehouse operations.
This wave of warehouse automation is not just a passing trend. Instead, it is a booming market with incredible potential. Analysts predict the global warehouse automation market will witness a staggering USD 30 billion increase by 2026 [9]. Fuelled by automation, e-commerce stores can expect significant efficiency improvements, allowing them to process orders more swiftly and reduce errors. However, the benefits of warehouse automation go beyond efficiency gains.
Headless e-commerce emerges as another innovation for businesses to look out for, as these platforms allow developers to create solutions that meet the demands of modern omnichannel sales models. Headless e-commerce enables business to create and elevate customer experience at each touchpoint without the staggering development efforts by separating the front end from the backend. The investment of headless e-commerce is staggering, as over USD 1.65 billion was secured for headless technology with even more substantial investments to come [10]. Industry research also supports the growing trend of adopting headless commerce. According to another article on the explosion of the low-code explosion, Forbes revealed that an impressive 74% of the top 50 retail apps are already utilizing hybrid apps built with low-code techniques [11].
What sets headless commerce apart is low-code technology, empowering enterprises to expedite their app development processes. By leveraging pre-built components and intuitive visual interfaces, businesses can accelerate their time to market, bringing innovative solutions to customers faster than ever before. This shift to low-code development allows companies to streamline internal processes, freeing valuable resources to focus on strategic business objectives. Organizations can therefore reduce the technical workload while ensuring a seamless and consistent user experience.
4. What does the future hold?
The transformative process of revamping, revitalizing, and rerouting serves as a guiding principle in the ever-changing landscape of the e-commerce industry. The COVID-19 pandemic has brought about a revitalization, prompting e-commerce stores to employ new strategies and adapt to the shift toward online platforms. With the digital marketplace presenting various challenges, organizations must reroute their approaches to ensure an appropriate strategy that avoids budget overruns and customer churn.
In 2023, e-commerce will share 20.8% of all retail market, with staggering sales expected to surpass $6.5 trillion [12]. Looking toward the future, the potential for innovation in e-commerce is boundless. Businesses have the opportunity to reshape their customer engagement and revolutionize the online shopping experience. From robotics automation in warehouse management to the rise of headless commerce and low-code technology, the e-commerce industry is ripe with possibilities. By leveraging these technologies and adopting suitable strategies during and after the pandemic, e-commerce stores can position themselves ahead of the fierce competition.